When Diana Spencer married Prince Charles in 1981, she became the daughter-in-law of Queen Elizabeth II. Was Princess Diana related to the Queen by blood?
Diana, Princess of Wales, was distantly related to Queen Elizabeth II and Prince Charles by blood. Diana and Charles were 16th cousins, once removed, with Diana having a large amount of royal blood, descended from illegitimate royal ancestors.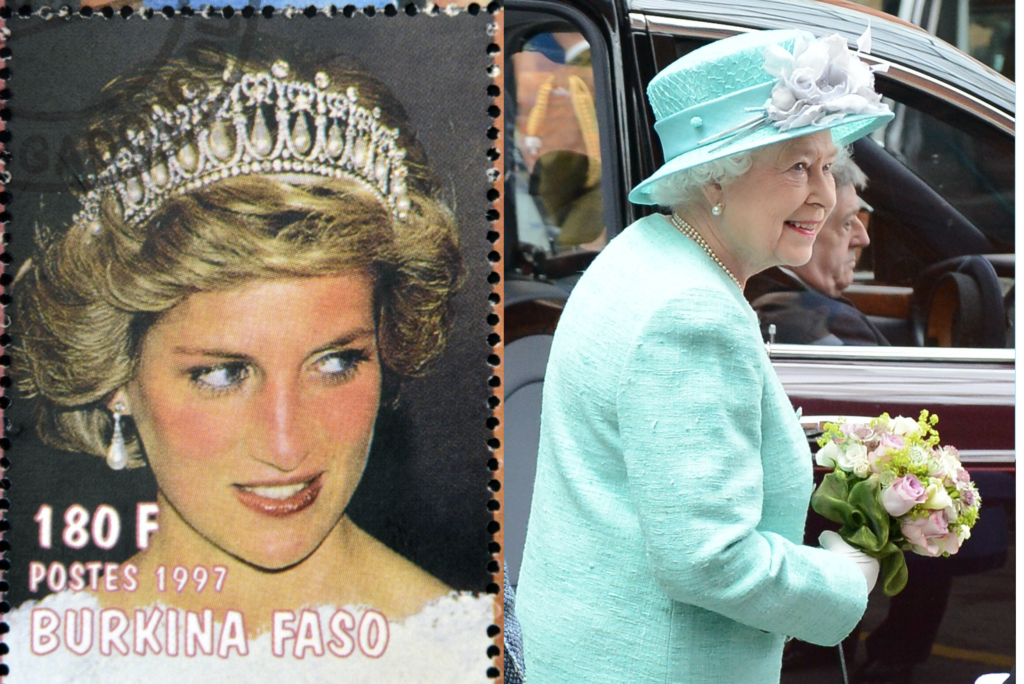 Add a connecting sentence or two here, saying how you will be expanding on this further.
Princess Diana
Diana Frances Spencer was born in Sandringham, Norfolk, on July 1, 1961. She was the daughter of Edward John Spencer, the 8th Earl Spencer, and his wife, Frances Roche.
The Spencer family had been closely linked with the royal family for several generations when Diana was born. Her grandmothers had served as The Queen Mother's ladies in waiting.
The Spencers had been hoping for a son to continue the family line and had not chosen a female name. They eventually decided on Diana Frances, combining the names of her mother and another Lady Diana Spencer who had lived in the early 1700s.
Diana grew up in Park House on the Sandringham estate, owned by Queen Elizabeth II, which her parents leased from the Queen. Sandringham House was the heart of the estate and often used as a private retreat by the royal family, with Diana befriending Prince Andrew and Prince Edward, the younger brothers of her future husband, Prince Charles.
Her parents separated when she was seven years old and her father won legal custody of Diana. Edward Spencer briefly married Raine, Countess of Dartmouth, who Diana deeply disliked and considered a bully.
When Edward inherited the title of Earl Spencer, Diana became Lady Diana and the family relocated to Althorp, the family's seat in Northamptonshire.
Diana had a significant amount of royal blood in her veins, being descended from the English nobility. She and Prince Charles were very distant relations, being 16th cousins once removed, however, the marriages that tied her ancestors to the royal family were illegitimate, meaning she was not technically royalty before her marriage.
Royal Marriage
In 1977, when Diana was 16, she met Prince Charles for the first time. At the time, Charles had been dating Diana's older sister, Lady Sarah but took an interest in Diana when they met again in 1980.
The courtship advanced quickly, with Charles inviting Diana on a sailing weekend on the royal family's yacht, the "Britannia". They sailed around Cowes, on the Isle of Wight off the southern coast of England.
In November 1980, Diana officially met the royal family at Balmoral Castle in Scotland. She made a positive impression on Queen Elizabeth II, the Queen Mother, and Prince Philip, the Queen's husband.
In February 1981, Charles secretly proposed to Diana, who accepted, with their engagement becoming public a few weeks later.
Diana, who had worked as a kindergarten assistant, was the first royal bride in history to have had a paying job before her engagement. She was also the first Englishwoman to marry the immediate heir to the throne in more than 300 years.
On July 29, 1981, Charles and Diana were wed, with the latter becoming Princess of Wales. The wedding was one of the most widely viewed in history, with more than 750 million global TV viewers and more than half a million lining the streets of London to watch the royal procession.
The Prince and Princess had two sons, Prince William in 1982, and Prince Harry in 1984.
Divorce
After five years of marriage, the relationship was strained. Charles was 13 years older than Diana and began seeing Camilla Parker Bowles, who he would later marry, while Diana had an affair with James Hewitt, a riding instructor.
Diana confronted Camilla and both the Queen and Prince Philip attempted to reconcile the Prince and Princess. After private conversations held by Diana and Charles were leaked to the press, their separation was announced in December 1992.
After openly discussing her depression with the media, as well as making accusations regarding Charles' infidelity, the Queen advised a divorce as soon as possible. Their divorce was finalized on August 28, 1996.
Diana officially became Diana, Princess of Wales, and focused on humanitarian work in the years after the separation. She died on August 31, 1997, in a car crash in Paris while her driver attempted to escape from pursuing paparazzi.