Now, this might seem like a bit of a weird question but hear us out. The Royal family is quite a close-knit group of people, and royalty pretty much runs in the family. However, people marry in and out, and it isn't like they are marrying their brothers and sisters, are they?
Queen Elizabeth II and Prince Charles are related quite directly to Queen Victoria, and on top of being married for over 70 years, are actually classed as being third cousins. It seems like they share not only a happy life together but also heritage and ancestry.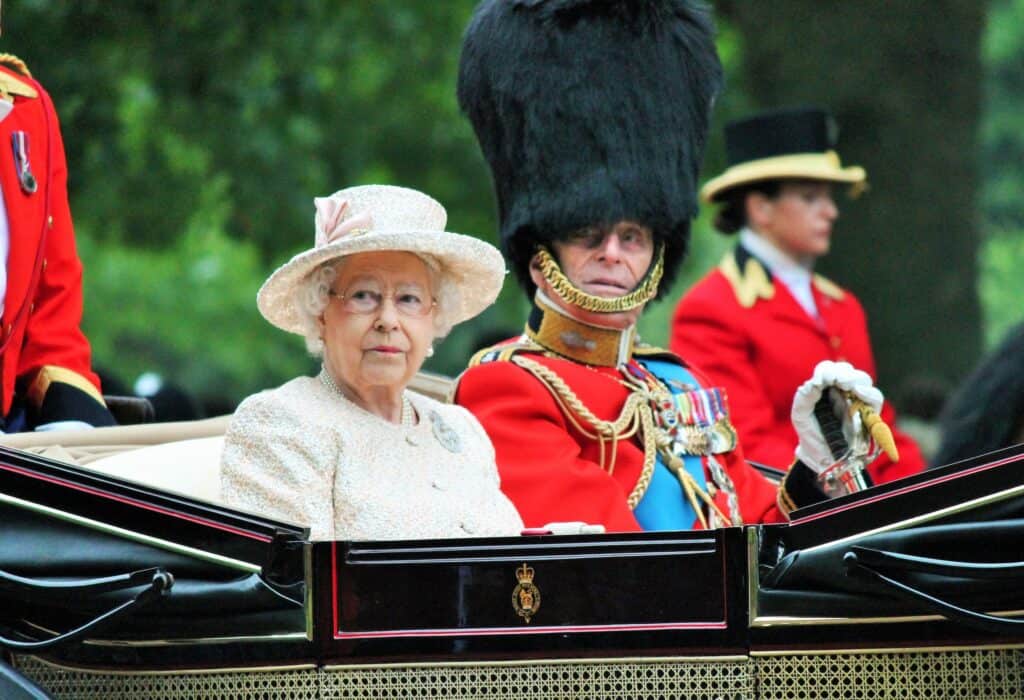 Not sure what to make of this or how it's even possible? We didn't when we first looked into it, but here's everything you need to know on the matter.
Can Someone Please Explain?
We sure can.
It all started back in 2020 when the huge travel website and platform known as Expedia came up with a simple tool that explored a simple premise. To see how royal families across Europe were related, specifically British and Scandinavian countries.
Let's use it. (and you can click here to try it for yourself, but it is orientated towards Norwegian royal families, so, we've done the digging for you!)
Back in February 1837, Victoria was crowned as the Queen of England, the United Kingdom, and Ireland. Then, in February 1840, she married a guy called Prince Albert of Saxe-Coburg-Gotha. During their time together, they had an incredible nine children (rather them than us), who were made up of four boys and five girls.
The oldest boy in the group, Edward, who was born a year after the couple married in 1841, became king in 1901. Fast forward to May 1910, Edward passed away, and the throne went over to the second eldest son, George. Everything making sense so far?
George reigned until he died in 1936, which is when his son, George VI, then succeeded him and became king. Then, when George died in 1952, Queen Elizabeth became queen and has remained the queen ever since.
Now for the other side of the family.
Queen Victoria had a daughter, Alice, back in 1843, who in 1862 married a guy called Ludwig IV, who was the Grand Duke of Hesse. Together, they had a massive seven children. Wow.
A year after their marriage, in 1862, Alice and Ludwig had their first child, also named Victoria, who then went and married her first cousin, Prince Louis of Battenberg, which took place in 1884.
Already, that might sound strange, but for many royal families, it was actually an essential requirement to marry inside the royal family or another royal family. Almost like a tradition to keep royal blood, well, royal.
After Victoria and Louis married, they had their first child, who was aptly named Princess Alice of Battenberg, and for those of you who are already in the know, this is Prince Philip's mother. Princess Alice was actually born in Windsor Castle, and Queen Victoria was there to see it.
Princess Alice married Prince Andrew of Greece in 1903, had five children, and the Prince Philip we all know and love was actually their youngest. So, if you have a sharp eye for detail, you'll notice that this heritage goes back three generations, which makes Queen Elizabeth and Prince Philip not only husband and wife but also third cousins.
If this is a lot to take in, don't worry; here's an image that explains it all and a video that breaks it all down really simply.
Of course, it seems Queen Elizabeth and Prince Philip have had a very happy marriage together, living a life that some of us, read most of us, will only ever dream of. Married over 70 years, we wish them all the best in their old age and whatever projects or ventures that they will be working on next, as well as welcoming the next generation of royalty as they grow up and take the throne.
Is All This Allowed?
Technically yes. As we said above, marrying inside the family was a requirement for the royal family for many years, and still is in plenty of parts of the world. What's more, since they're third cousins, they're not closely related enough for anything to happen, you know, awkwardly.
However, over the years, it's clear that marrying outside the royal family is now fairly common, and the requirements seem to have relaxed a lot along the way, such as Prince William marrying Kate Middleton and Prince Harry marrying Megan Markle.
It's quite interesting to trace it all back and actually see how closely related the royal family is to one another, but this perhaps won't continue anymore with everyone marrying outside the family and having children. I guess, for now, we'll have to watch this space.