One of the TV's most popular duos has always been Jennifer Garner and Victor Garber in Alias. Fans loved them, and it was clear the two had such strong chemistry with each other. Surely it could only have been possible with the pair actually related to each other? So, are they?
Jennifer Garner and Victor Garber are not blood relatives or half-related, but the Alias duo have frequently spoken about their deep and unwavering connection to each other. They publicly claim to be best friends and even feel paternal towards one another.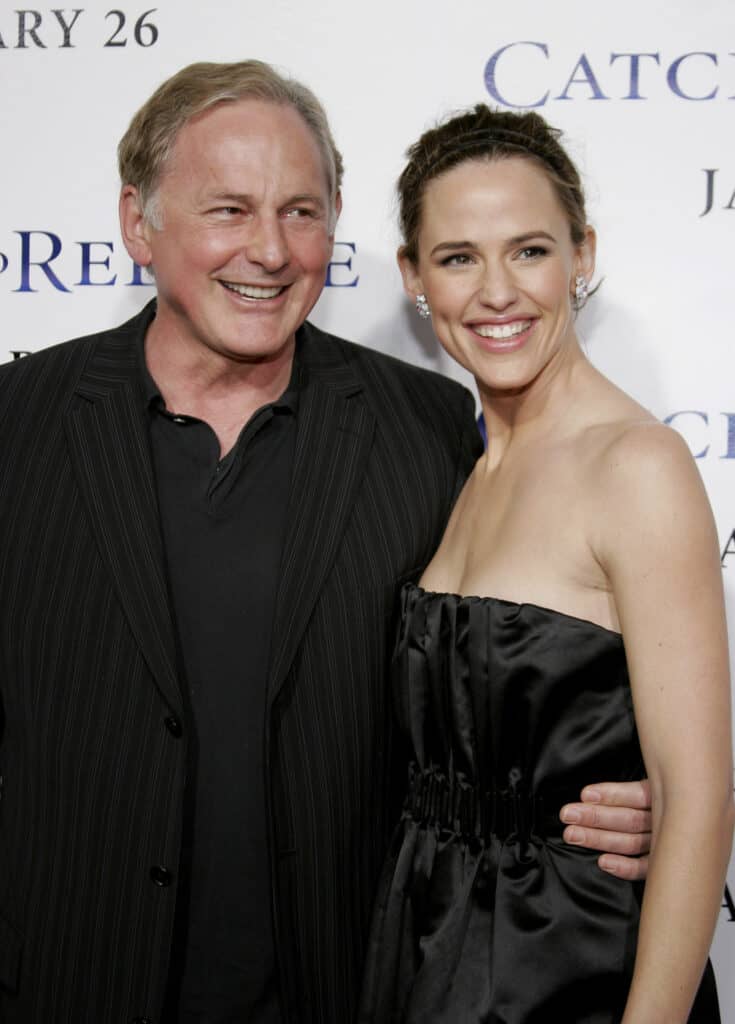 While perhaps an unlikely friendship, there's no denying that what Garner and Garber have is enviable. Let's dive into their friendship to see where it began and what the pair have been up to over the last few decades.
The Start of Something New
Back in 2001, the soon-to-be hit television series, Alias, was launched onto our screens, an action thriller show produced by J. J Abrams that starred Jennifer Garner as Sydney Bristow, a double agent in the CIA. Costar Garber played Jennifer's onscreen father, Jack Bristow.
Although the two characters were related as father and daughter, the fact their connection and chemistry was so believable, making it easy to see why many people think these two are actually related. After all, Victor won three Emmys for his performances on the show!
However, come 2006, when the show ended, Garber and Garner went their own ways onto separate projects and ventures, pursuing their own careers, but this didn't stop the two from being best friends, despite having an almost 30-year age gap.
Friends for Life
Back in 2019, US Magazine reported that Garber was speaking with the press at his New York premiere of his new movie, Dark Waters. Here, he spoke about his relationship with Garner, saying;
"She's very maternal towards me, and I'm very paternal towards her. We have kind of an unbreakable bond, and I just feel so grateful for that 'cause I love her very much."
This is just one of many public statements the pair have shared about each other. Another clear-cut example of how close the two happened back in 2005.
This was the year that Jennifer married Ben Affleck, and while the two unfortunately split up back in 2018, it was Victor who officiated the wedding.
However, even nearly two decades later, just months after Ben and Jennifer split, Garber once again opened up about Garner's new relationship with John Miller. He publicly stated how he thought the pair were a 'perfect match,' followed by;
"I think he's adorable. They're great! What's wonderful is they're taking their time, and they are just enjoying each other's company."
When the costars shared that they have a paternal connection with each other and see each other like family without actually being related, it's easy to see what they mean. They're clearly happy for each other and support each other no matter what—a true inspiration to us all.
The Show That Won Millions
We keep talking about how good the show was and that the relationship between Garner and Garber was just so powerful. So powerful, in fact, that it won the hearts of millions of fans around the world who still sing its praises today. However, just how good was the show?

Outstanding would be one word for it.
The New York edition of Time Out shortlisted the show as one of the top 50 shows between the years of 2000 and 2009. The show was also featured on the Top 50 Shows of All Time by UGO and ranked number four on the E! Top 20 TV Series of the Past 20 Years.
Every season averaged millions of viewers tuning in every week, averaging around nine million viewers, peaking at a huge 10.3 million for season 4. Nevertheless, the show took a while to get off the ground.
After ABC viewer counts were plummeting, the network tried to fill time slots in the best way possible. The first season of Alias was moved from slot to slot and never really found its groove. However, the boxsets flew off the shelves, and the show has been endlessly watched through reruns, rebroadcasts, and online streaming.
While there's practically a 0% chance the show will ever come back, at least not with the same cast, we know the show will always hold a place in the hearts of so many fans.
The Reunion
Back in 2019, it was such a beautiful time to see the Alias stars having a bit of a reunion in New York. Garner uploaded a photo to Instagram of her, Victor, and Ron Rifkin sitting in Lido Harlem having dinner together. The caption read, "Former castmates, favorite dinner dates, forever playmates <3."
Even after so many years, it's so lovely to see how well everyone still gets on. After all, they did so many memorable scenes together. Some made us laugh, and some made us cry. If you've never seen Alias yourself, then now is definitely the time to start binging it yourself.
Here's one of our favorite action scenes from Season 3. Now go see it for yourself!