You may know accomplished Canadian actor and funnyman Victor Garber from his role as Jack Bristow in 'Alias', Greg from 'Sleepless in Seattle', Robert Foster from 'Tuck Everlasting', or Thomas Andrews in 'Titanic', but his success spills over from film and television and onto the stage. The question is: can Victor Garber sing?
Victor Garber is an accomplished musician who has enjoyed a musical career as a solo artist, a member of a folk band, and the star of numerous original Broadway productions. His singing style is classical and his voice has been classified as a tenor, one of the highest male voice types.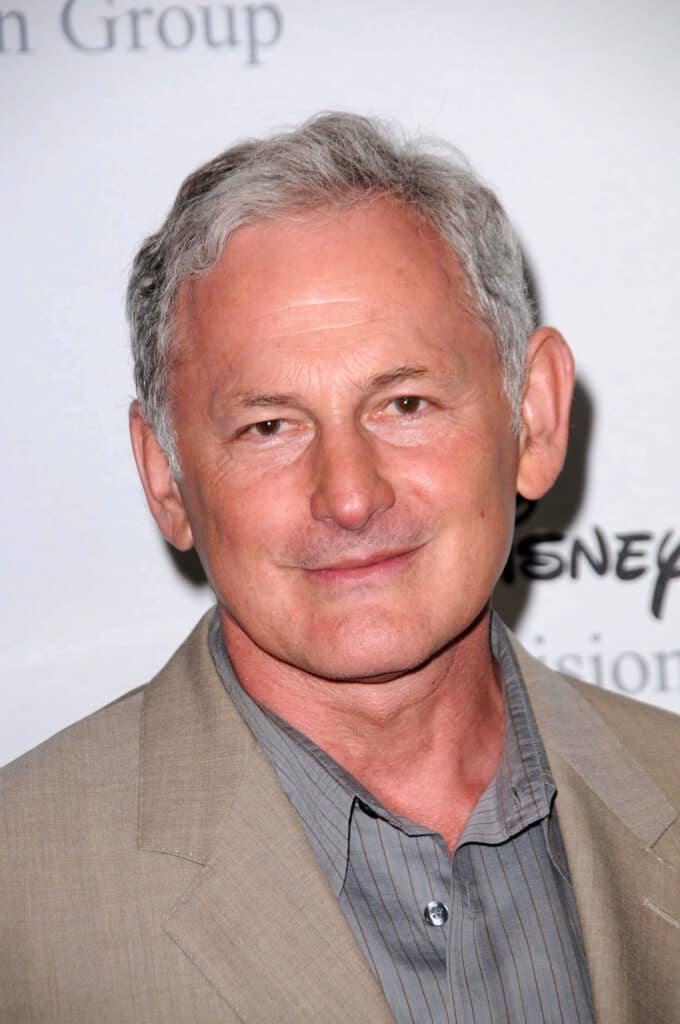 The Ontario-born star has been a household name for many years and has enjoyed an incredibly successful career on the big and little screens. Given that he is such an accomplished actor, many people are surprised to discover that Victor Garber can sing — very well at that.
Who Is Victor Garber?
On 16 March 1949, Joseph Garber and Bessie Hope Wolf welcome their baby boy to the world and named him Victor Joseph Garber. Victor was born in Ontario and grew up with a brother and a sister.
His mother Bessie, an actress, singer, and television show host, encouraged Victor to pursue a career in the arts and he began acting when he just nine years old. At the age of 12, he was diagnosed with Type 1 Diabetes though he never let that get in the way of pursuing his dreams and he has spent much of his career spreading awareness around the condition.
When he turned 16 years old, he attended a summer theatre training program at the University of Toronto and went on to study acting at New York's HB Studio. Though he has spent much of his life traveling throughout the United States for work, he settled down in New York with his partner Rainer Andreesen.
Victor Garber's Musical Career
Victor is known for his accomplishments as an actor and, in addition to his multiple Primetime Emmy Awards nominations, won the Screen Actors Guild Award for his role in Argo as well as the Drama Desk Award for the play Noises Off. But before he became an actor, he was a solo folk singer.
At the age of 18, he formed a folk sunshine pop vocal group with Laurie Hood, Lee Haris, and Peter Mann — all of whom he met through the University of Toronto. The group was called The Sugar Shoppe and was moderately successful for three years before breaking up.
After retiring from the band, Victor took to the stage where he found incredible success. His first role was that of Jesus Christ in 1972's 'Godspell' and from there he blossomed into a Broadway powerhouse.
He has been in 23 Broadway productions throughout his career, with his most notable roles being Vernon Gersch in 'They're Playing Our Song', Anthony Hope in 'Sweeney Todd: The Demon Barber of Fleet Street', John Wilkes Booth in 'Assasins', and the multiple roles he played in 'Little Me'.
The talented tenor has received four Tony Awards nominations for his parts in Deathtrap, Little Me, Lend Me a Tenor, and Damn Yankees.
Victor Garber's Voice
Victor Garber doesn't just lend his incredible voice to the glitzy stages of Broadway and the scenes of big Hollywood films. He is the easily-recognizable voice actor behind many popular characters.
His career as a voice actor began in 2009 when he voiced the role of Sinestro in Green Lantern: First Flight. In 2011, his voice brought the roles of Kung Fu Panda 2's Master Rhino and Charlie from Charlie's Angels to life.
Fast forward to 2015, and Victor's voice can again be heard behind the characters Fluffy from Bob's Broken Sleigh and Martin Stein in Vixen. He is also the voice of James Sr. in the 2017 Spirit: Riding Free Netflix children's show.
From belting it out on Broadway to generating laughs in his comedies and from making audiences swoon with his vocal abilities to winning the hearts of children in his rendition of lovable characters, it seems as though there is nothing that Victor Garber cannot do.