Amala Ratna Zandile Dlamini, famously known as Doja Cat, is an American singer, rapper, and producer. The Grammy Award winner came into the limelight after her self-made music video for "Mooo!" Doja Cat is a fantastic entertainer; however, she's always been surrounded by controversy, leading fans to ask if she's a real singer.
Well, Doja Cat can sing.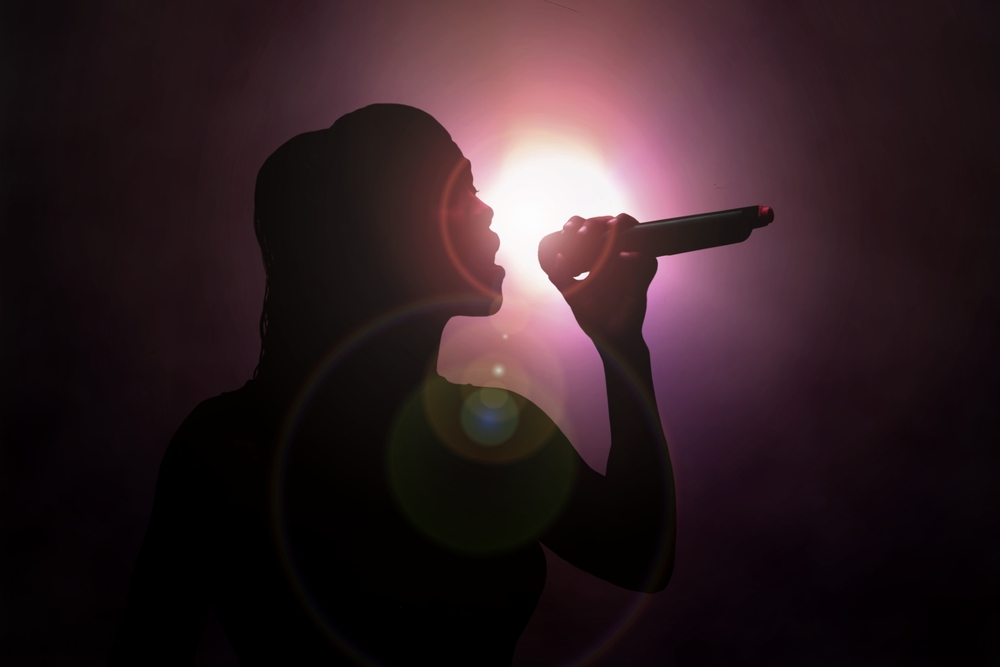 The rapper embraces her talent and releases songs to that effect. Here's all we know about her vocal talent.
Is Doja Cat an actress?
Doja Cat is a multi-faceted entertainer with many talents under her belt. The "Say So" singer doesn't act professionally, but she has appeared in many music videos, including songs she was featured in, like "34+35 (Remix)" with Ariana Grande and Megan Thee Stallion.
Doja Cat even won an MTV Music Video Award in 2020 for the PUSH Best New Artist category. She has also appeared on other YouTube shows. However, she hasn't starred in any cinematic blockbuster. We don't know if she has plans of doing that anytime soon.
Is Doja Cat a producer?
Many singers are taking the reins of their careers as they juggle singing and producing. It's good because it helps them go after exactly what they want. From the moment Doja Cat started creating her songs as a teenager and uploaded them on SoundCloud, she didn't take a break. Even after signing a record deal with RCA Records in 2012, she would still mix and master her songs.
Doja Cat did not have a record label in 2022, but that didn't hinder her from honing her music production skills. She produced her third studio album "Planet Her," which she released in 2021. She served as the executive producer for the said album, alongside her good friend and co-producer Yeti Beats.
Does Doja Cat have a vocal coach?
Doja Cat is an exceptional singer, and if we could, we would like to meet her vocal coach for a five-minute training session. But, she doesn't have a vocal coach. Instead, she grew up with her aunt, who is a singer and a music-lover like herself.
So, to help Doja get into a high-end performing arts school, her aunt gave the rapper singing lessons. These lessons helped pique the "Juicy" singer's interest in the entertainment industry.
Although Doja Cat dropped out of the school since she felt left out, the singing lessons came in handy for her. Over the years, she has bagged many awards, including a Grammy, for her musical talent.
Is Doja Cat going to stop singing?
In March 2022, Doja Cat announced that she was quitting music. This tweet came after an intense argument with fans over a canceled event. She was slated to perform at the Asunciónico festival in Paraguay on March 22, 2022, but she couldn't perform nor meet her fans outside her hotel due to terrible weather conditions.
Some angry tweeps dragged Doja Cat endlessly, forcing her to fire back. She then posted a tweet saying she was quitting music.
However, she retraced her steps a few days after announcing that she was quitting. In another tweet, she practiced gratitude and took her words back. So, as far as we know, Doja Cat is still in the game for the long haul.
Does Doja Cat use autotune?
Doja Cat received singing lessons from her aunt when she was a teenager. She already had incredible singing talent back then, making it easy for her to thrive on SoundCloud. While Doja Cat may have used autotune for some of her songs, it doesn't erase the fact that she is naturally talented.
Can Doja Cat play any instrument?
Doja Cat had always been interested in music before she even turned five. When she was four years old, she started taking piano lessons. Growing up, she also took ballet, hip-hop, and jazz classes.
So, the "Need to Know" rapper sings amazingly well and also plays the piano.
What else can Doja Cat do aside from singing?
Doja Cat is a performer with many talents. Aside from singing, she raps, produces music, and acts. She has a calm composure, and it's usually seen during her interviews.
In addition, the singer is also a feminist and doesn't hesitate to express her views.
Conclusion
Doja Cat is an exceptional singer who, at times, uses autotunes in producing her songs. However, she has done many live performances, which shows her beautiful, natural voice. In essence, she's a multi-talented singer and rapper who consistently explores every part of her artistry.