From dancing his way through tap lessons at three years old to acting in the famous 'Karate Kid' movie franchise, it seems like Ralph Macchio can do it all. Because he's starred in 'Crossroads,' a film where he had to play the guitar for his soul, many find themselves wondering: can Ralph play guitar in real life?
Ralph Macchio can play the guitar to some degree. Although not considered a pro, Ralph did get lessons from guitarist Arlen Roth for the filming of 'Crossroads' in 1986 so that he could know enough to look as if it was him playing the guitar in the film.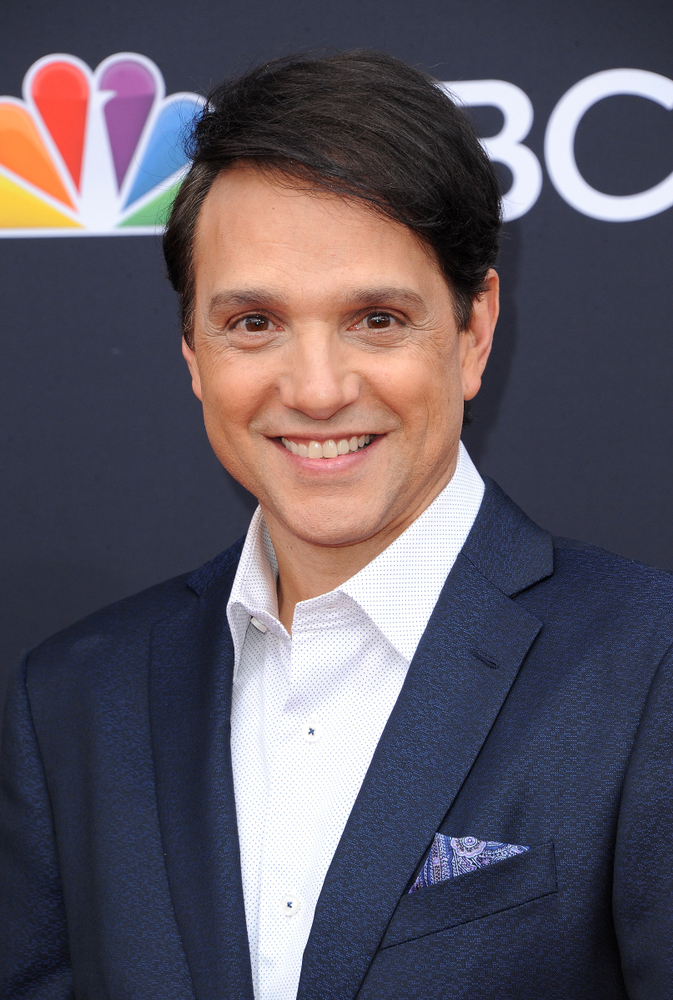 So many years have passed since then, so did Ralph keep up this hobby and become a pro at his guitar playing? Keep reading to find out.
Can Ralph Macchio Play Guitar?
In 1986, just two years after portraying the original Karate Kid, Daniel LaRusso, for the first time, Ralph starred in 'Crossroads,' a movie where he has a guitar battle that the devil himself arranged to free his friend's soul.
At the time of being cast as the lead character, Eugene Martone, Ralph was in his mid-twenties and did not know how to play the guitar. Walter Hill, the director, hired Arlen Roth to teach Ralph all he needed to know to look as if it was him playing the guitar riffs in the film.
To Arlen and Walter's surprise, Ralph was a fast learner and ended up playing some parts of the guitar solos for real, while other parts were dubbed over by many different professional guitarists that helped Ralph defeat his on-screen rival, Steve Vai, in the final guitar battle.
In later interviews, Ralph confirmed that he did still play the guitar in his free time as he found it relaxing. However, the star confirmed that between learning karate and learning guitar, karate was the easier of the two. It also took him a long while to feel comfortable wearing his guitar for the duration of filming.
Does Ralph Macchio Have Any Other Hidden Talents?
Like many actors, Ralph tried his hand at commercials before making his break into the movie scene. Luckily for Ralph, his parents sent him to tap dance lessons from the tender age of three, which led to him competing in a local dance competition. An agent discovered Ralph at this recital and sent him to auditions for commercials. The rest, as they say, is history.
Being 16 years old at the time, Ralph even sent a friend to an audition just so that he could make it to a beach party he was invited to because he was not so sure about pursuing a career in acting. Despite his uncertainty, Ralph was cast in the TV series 'Eight is Enough' and became a teenage heartthrob overnight.
Which Other Celebrities Play Guitar?
Playing a musical instrument has been linked to some incredible benefits like increasing your memory, helping with math skills, time management, and teamwork, so which A-list celebs have taken this advice to heart – and ears?
Known for playing quirky Jess on the hit TV series New Girl, Zooey Deschanel can play a sick melody on her guitar as well as on the ukulele. Guitar aside, Zooey can sing, too! She is one half of the duo 'She & Him.'
Kevin Bacon danced his way into the hearts of everyone in 'Footloose' playing his iconic role as Ren McCormack, but he is not only a talented dancer. Kevin has a band with his brother, Michael, where he plays the guitar, mostly the acoustic, and sings too.
Ricky Gervais might be known for telling side-splitting jokes, but he is a man of many talents. One of which is playing his acoustic guitar. Playing since he was 13, his mother bought him his first nylon-strung guitar and he has not put it down since 1974!
Dr. House is in the house! Hugh Laurie is a talented blues guitarist and has been plucking the strings of his guitar since the young age of 10. Since then, Hugh has managed to play at numerous jazz festivals and blues spots in the USA and his homeland, the UK. Hugh is a recording artist too, with two solo albums that he has played and sung on.