Ralph Macchio is an American actor who rose to fame in 1984. For decades, Ralph Macchio has been known for playing the main character in the 'Karate Kid' film franchise, but does he know karate in real life?
While Ralph does know his fair share of karate, he has never entered into the formal belt system and describes himself as "a servant to the martial arts" and "its greatest living ambassador". Once he had finished filming 'The Karate Kid' films, he stopped his karate training altogether.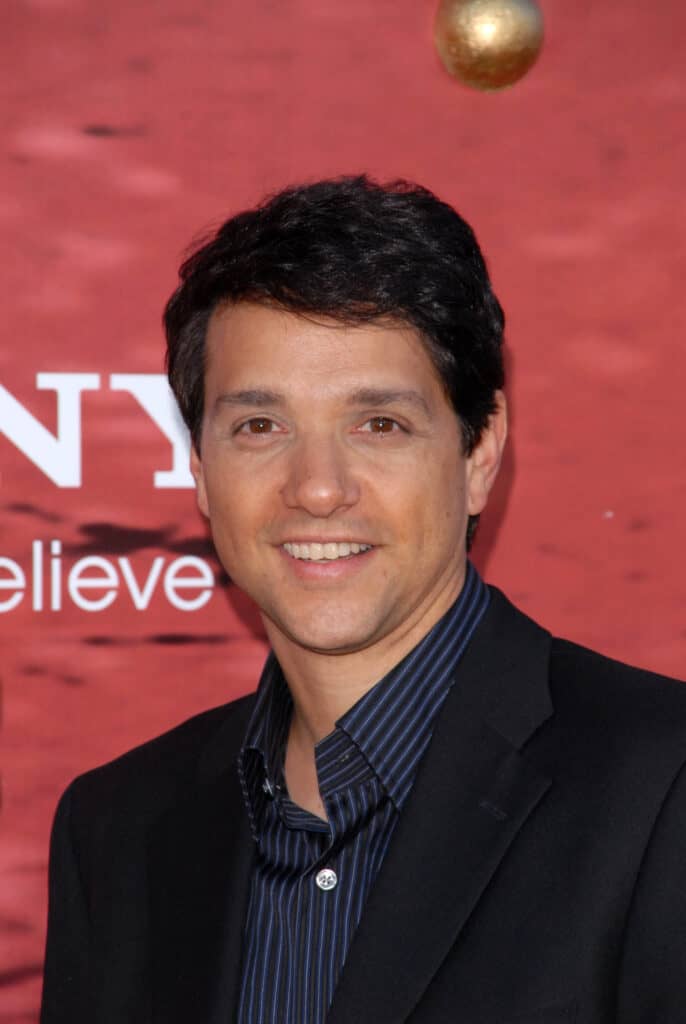 Because his karate skills in the films and its 'Cobra Kai' follow-up series are so superb, many people incorrectly assume that Ralph Macchio is a karate master. Let's put Ralph Macchio's karate skills on the chop-block and investigate how he manages to pull off fight scenes and keep fit in real life.
Ralph Macchio: The Karate Kid
Before landing the role of a lifetime, Ralph was no stranger to the performing world. He had been taking tap dancing lessons since the tender age of three and was scouted by a talent agent by the time he turned 16.
Ralph starred in 'Eight is Enough', followed by 'The Outsiders'. It was the latter that led to him being cast as Daniel LaRusso in 'The Karate Kid', an American martial arts drama film.
Despite being 21 years old, Ralph was cast as the film's 17-year-old protagonist. Some of the other actors up for the role included Tom Cruise, Robert Downey Jr., Nicolas Cage, and Charlie Sheen.
The premise of the film is simple: Daniel LaRusso moves to a new town and is bullied by a group of teenagers who use the karate skills they're learning at the local Cobra Kai dojo. Daniel, with the help of an unassuming repairman who is actually a karate master, learns karate to defend himself.
Naturally, Ralph had to learn karate to do the character — who was inducted into the Fictitious Athlete Hall of Fame in 2018 — justice. But just how well did he fare in those karate lessons?
Does Ralph Macchio Know Karate?
Shortly after being cast for the role, Ralph began training. Fortunately, his dancing experience came in handy.
The star told The Wrap, "I had a little bit of dance training as a kid, and these fight scenes are choreography, so I was decent at learning the choreography."
He continued "I had long, lanky limbs, so I had that sort of crane-pose kind of look, so I used that to my advantage. As far as a technical fighter, I had a long way to go then and I have a long way to go now."
Of course, Ralph would spend "all day" practicing his moves but never received any professional martial arts training nor did he enter the sport's formal belt system.
In 2019, he described himself as "a servant to the martial arts" and said he's "its greatest living ambassador".
Ralph reprised the role of Daniel LaRusso in 'Cobra Kai' and Hiro Koda, the stunt coordinator, revealed that the kids on the show we're getting better at karate than the grownups! He told the kids, "Well, you can't be that good yet. You've got to kind of slow it down a little bit and not look as good".
Hiro continued, "You have Billy Zabka and Ralph Macchio, those guys already had prior training from doing The Karate Kid years ago. Ralph didn't continue training, but Billy did… So bringing those guys in was like dusting off the cobwebs and getting them back into it."
How Does Ralph Macchio Keep Fit?
Because his role in 'The Karate Kid' was the one that catapulted him to fame, it seems as though Ralph will forever be synonymous with the film and its teenage antagonist.
One factor that doesn't help him step out of Daniel LaRusso's shadow is the fact that he still looks young enough to reprise the role!
Articles discussing the star's ageless appearance are aplenty. Ralph's apparent inability to age comes down to his genes, his lifestyle, and his energy.
When speaking to People about his age-defying appearance, he said "Listen — I blame my parents.
They both look very young for their age… I think I've just gotten lucky in the gene department."
He also admitted that "A healthy lifestyle doesn't hurt" and told Stack that "Eating right and exercising are a necessary part of life."
Ralph practices karate, taekwondo, strength conditioning, and cardio when he's filming, but sticks to playing tennis and softball when he's not training for 'Cobra Kai'.