Ralph George Macchio Jr. is from Long Island, New York City. He studied in the Half Hollow Hills Central School District in the Big Apple and graduated in 1979.
Ralph Macchio is an actor, producer, author, and director—popularly known for his roles in The Karate Kid trilogy, My Cousin Vinny, and Cobra Kai.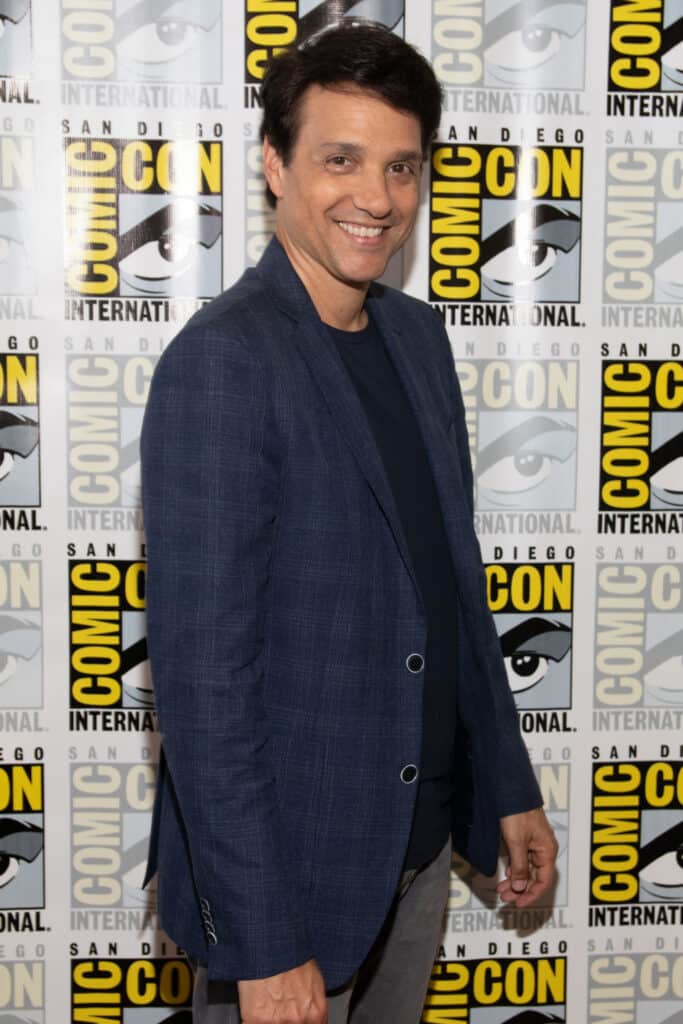 Here's a glance at some of his work.
Bubble Yum Commercials
Before becoming the boy-next-door hero, Daniel LaRusso, Ralph appeared in commercials for Bubble Yum in the late '70s and early '80s. He was around 19 years old and to this day, The Hershey Company still produces the original gum.
First Film and Making It On Television
Macchio's first movie role was in the zany, R-rated comedy directed by Robert Downey Sr. called Up The Academy (1980) where four mischievous boys are sent to Military School for disciplining. But nothing is quite what it appears to be in this institution. He played Chooch Bambalazi, an heir to an Italian organized crime family.
He later got a regular role as Jeremy Andretti in ABC's Eight Is Enough—a family comedy-drama that lasted from 1977 to 1981. Macchio got to do 21 episodes.
He shared with Vanity Fair during that time, ABC was in New York looking for young faces to cast in the show, and he was lucky enough to be chosen. It was a great training ground and got to learn from experienced actors.
He would further study acting after the show and right before his next movie.
Released in 1983, The Outsiders was directed by the renowned filmmaker, Francis Ford Coppola (The Godfather, Apocalypse Now). Ralph joined a star-studded ensemble cast consisting of Matt Dillon, Tom Cruise, Diane Lane, Rob Lowe, Emilio Estevez, and Patrick Swayze.
Becoming A Pop Culture Phenomenon
By the time The Karate Kid came out in 1984, Macchio was already 24 years old. The character he played was 17-year-old Daniel-san (talk about being baby-faced!).
The plot is about a high school boy standing up to his bullies by learning Karate with the help of a modest repairman, Mr. Miyagi.
Questions arose as to who would play Daniel's sensei, Mr. Miyagi–eventually, Pat Morita was chosen. The two shared a very close friendship off-camera until Morita died in 2005.
According to Den of Geek, The Karate Kid successfully infused martial arts with western pop culture and showed that the genre could work with wholesome family entertainment.
It was able to adopt Kung Fu narratives of conflict, finding a master, and taking revenge—Daniel LaRusso was a relatable, average kid who trained with his teacher, persevered, and became a Karate champion.
Broadway and My Cousin Vinny
The Outsiders star also performed on Broadway with Robert De Niro in the play Cuba & His Teddy Bear. He then met Joe Pesci, who was in the audience, and the two later co-starred in the hit comedy film, My Cousin Vinny (1992).
Joining them in the cast was Marisa Tomei who won an Oscar for Best Supporting Actress. Macchio played Joe Pesci's cousin, Bill Gambini. It's one of the films that the actor is immensely proud to be a part of.
Cobra Kai is Reborn
As written in Rolling Stone, William Zabka (who played the Daniel LaRusso's rival character Johnny Lawrence) was invited to meet with the writers of Hot Tub Time Machine and Harold and Kumar in September 2016 to discuss the return of the martial art saga as a television series and call it Cobra Kai.
He was shocked and said that to bring the project to fruition, they'd need to get the rights holders, Sony, Overbrook Entertainment, and the estate of the late Karate Kid Producer, Jerry Weintraub to sign off.
Everything worked out since that meeting, and now Cobra Kai season 5 is just about to get released. Also–can take a moment to admit that it's one bada** name for a dojo?
Awards
The Cobra Kai star was recently included in the Suffolk Sports Hall of Fame's Class of 2022 for his contribution to martial arts for The Karate Kid and Cobra Kai. The award recognizes athletes, journalists, local icons, and officials who have achieved excellence in their respective disciplines.
Macchio was also nominated for a Primetime Emmy in 2021 for Cobra Kai. He also won an American Short Film Award (Jury Award) for Best Drama Short Film in Across Grace Alley (2013), and was Best Director for Love Thy Brother (2002) at the Long Island International Film Expo.
Ralph Macchio has been acting for 43 years and crane-kicked his way into the hearts of many generations of fans…and he shows no signs of slowing down.