The romantic comedy Pretty Woman is home to a whole library of memorable scenes, from the sizzlingly hot to the heartwarmingly touching. One of those standout moments is the piano scene, where prior to things getting steamy the multi-talented Gere appears to be playing the piano.
Richard Gere can play the piano, as well as a variety of other instruments including the trumpet and the guitar. Not only can he play music, but he can also compose it, and is a skilled musician.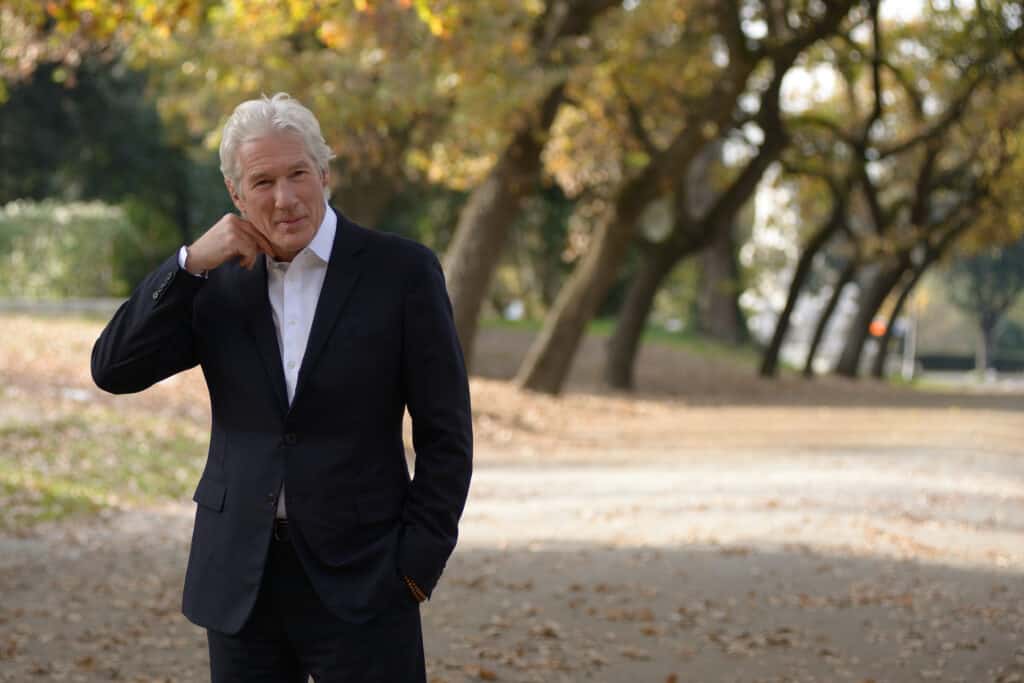 Some people are just born gifted, Gere, whilst not only being one of Hollywood's biggest heartthrobs in his day but is also incredibly musically talented to boot. Not only is he a multi-instrument musician, but he has also even composed music, music that you might have heard before!
Gere's Piano Scene in Pretty Woman
Whenever we see an actor or an actress on the screen that is displaying a masterful level of skill with a musical instrument, it's hard to imagine that they can actually play. Not that they wouldn't have the hard work or dedication required to learn, but just that the level of skill seems unrealistic for an actor who may not otherwise have the time.
Although it's probably a sure thing that the most memorable part of the piano scene in Pretty Woman wasn't the piano playing itself, it is the scene that we get to see Gere showing his musical abilities, and they are so good that it's more than fair to say he is every bit the real musician.
Perhaps even more interesting than the playing itself, or what happens afterward, is the fact that Gere composed the piece being played on the piano. Apparently, it's not the only instrument he can play either, the guitar is a particular favorite if the size of his collection was anything to go by.
Guitar Auction
It makes sense that he'd have a guitar collection, seeing as how it's another one of the instruments that he can play.
Similar to the piano scene, there's actually also a scene of him playing the guitar too. In Runaway Bride, no less, another Julia Roberts movie! Again, not only was he playing the piece, he actually composed it too.
The collecting of guitars wasn't just some passing interest for Gere, he had more than a few classics. By a 'few', we are talking about a collection of over 100 classic guitars, guitars played by the likes of Peter Tosh from Bob Marley and the Wailers.
The sale of his beloved collection was the work of a charity auction run by Christie's, where it successfully managed to drum up almost a million dollars worth of money for the charity.
Considering the fact that the collection was decorated with so many incredible guitars, not only vintage but with legendary figures attached to them, it is impressive. Even more so impressive is that Gere apparently hadn't even assembled the collection for that purpose, they had just been instruments he happened to have liked.
Other Unexpected Musicians
Gere isn't the only one hiding his musical talents beneath a stellar acting career. There's actually plenty of big names in Hollywood that have been more secretive of their other skills and abilities.
Actors like Anthony Hopkins, for example, had never intended to be an actor in the first place. His initial path in life was on the road to become a composer, not an actor.
Even that original plan was born from his mother's intention of him to eventually become a concert pianist. He describes it as becoming an actor "by default", due to his attending a college of music and drama and not being able to take the music scholarship that he had initially wanted.
It wasn't until the age of 74 that Hopkins finally got his opportunity to actually finally live out his dream of composing music, showing that it's never too late to grab hold of a dream that you've put on hold.
Even though it doesn't seem likely based on what his aspirations and life direction seem to be, perhaps Gere will also turn his hand to making music professionally. If the scenes in his movies are anything to go by, then he would be more than cut out to have a shot at breaking into a new industry.