Hollywood leading man Richard Gere is a living legend, known for his roles in classic films like "Pretty Woman" and "An Officer and a Gentleman." Where does this gentleman stay when he's not working on films like those?
Richard Gere is a New Yorker, having grown up in upstate New York and moved to New York City as a young adult to start his career. He also owns a home in the Hamptons, a summer destination for New York's affluent on Long Island.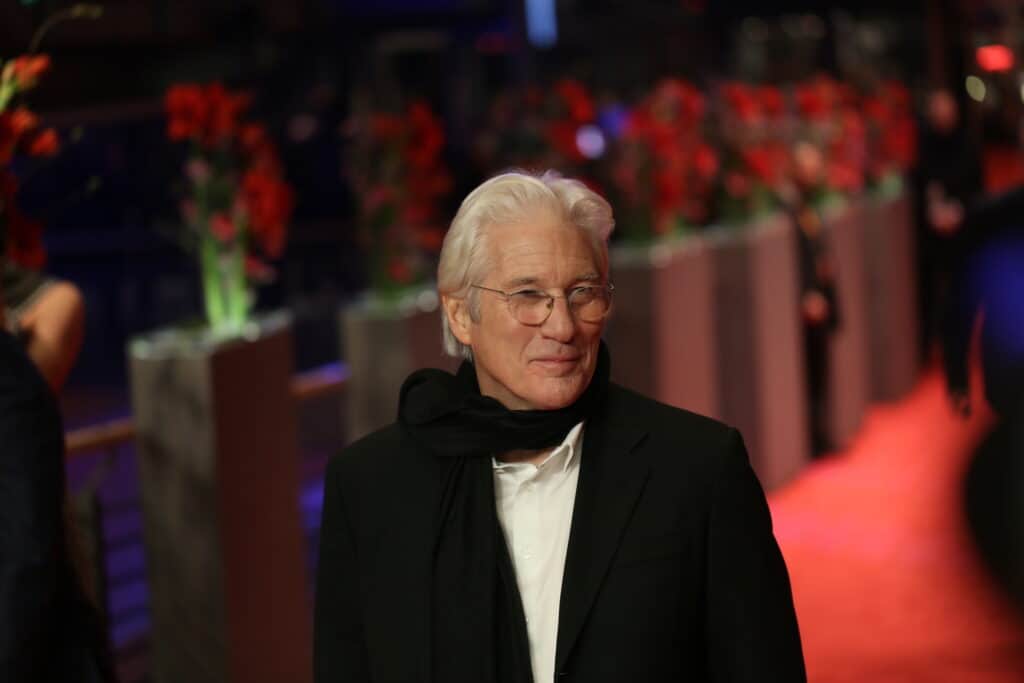 Richard Gere may summer in the Hamptons, but he enjoys his "Autumn in New York." However, if you really want to see how this Hollywood leading man lives, you absolutely must see the Hamptons mansion that he sold in 2016.
Life in New York
Richard Gere (whose middle name is Tiffany) was born in Philadelphia, Pennsylvania, but he grew up in Syracuse, New York.
As a young man, Richard Gere moved from upstate New York to the big apple, or New York City itself, to start his acting career. He began on the stage, including a groundbreaking 1979 production of "Bent" on Broadway.
As quoted in Forbes, Richard Gere said of the city, "When I was around 20 I came to New York City to start my career, and have been in the area ever since."
The New York Times reported in 2009 that Richard Gere sold his downtown New York apartment for approximately $11 million, for which he originally paid $12 million.
The apartment was 3,500 square feet, which is impressive in New York real estate. It also featured a small balcony and elegant French doors.
The original asking price for Richard Gere's apartment was $17.995 million, but he was forced to cut down this asking price due to the financial crisis. Apparently, $11 million was still quite a deal, and Richard Gere's star power probably had something to do with the price of the apartment.
Richard Gere considers New York City his home. However, once he decided to settle down, he widened his horizons to New York, the state.
In 2018, Richard Gere married his third wife, Spanish publicist and political activist Alejandra Gere (nee Silva). They settled down in Pound Ridge, a quiet area in Westchester County, New York.
The couple married in style at their mansion, with Buddhist monks attending the ceremony to celebrate the married couple's Buddhist faith.
Alejandra Gere shared this beautiful sentiment on a wedding photo on Instagram, saying, "Comes from my heart, I'm so proud to be with you, to share this life with you, to be the mother of our children, to be your friend, to be your Wife!"
The couple has two children together, Homer James Jigme Gere and Alexander Gere.
If you want to live like Richard Gere, if even just for a weekend getaway, he owns the Bedford Post Inn, a luxury inn featuring eight rooms and two farm-to-table restaurants to choose from.
If you're looking for somewhere in New York City itself, Richard Gere is incredibly fond of the Japanese restaurant Omen, founded in SoHo by former Buddhist monk Mikio Shinagawa. Richard Gere was photographed to promote Omen for The New York Times in 2020 as a regular of the restaurant.
Mansion in the Hamptons
In addition to his home in upstate New York, Richard Gere also previously owned a vacation home in the Hamptons. However, he sold the mansion in 2016 to former "Today" show host Matt Lauer.
House & Home reported that the summer home sold for a whopping $36.5 million.
Richard Gere's last summer home in the Hamptons features twelve bedrooms and twelve bathrooms. It also has tons of rustic charm, with natural light and raw wood accenting.
In addition to the living spaces, the mansion has a heated pool and beautifully manicured gardens. If the twelve bedrooms weren't enough for company, the home also has two guest houses for visitors!
Matt Lauer purchased the $36.5 million mansion in 2016, a solid purchase considering its location on the pristine New Haven peninsula and 14,000-square-foot expanse.
It was a pretty good purchase, considering that Richard Gere originally listed the home for $65 million, according to Business Insider. Although the house is beautiful, $65 million is not exactly a steal!
However, perhaps the asking price was worth it, if only for the bragging rights of living in the past summer home of "Pretty Woman" star Richard Gere.