Body positivity activist and model Ashley Graham is known for her high-profile appearances in magazines such as Vogue and Sports Illustrated's famous Swimsuit Issue. Did the fashionista also manage to nab a diploma along with those magazine covers?
Ashley Graham did not attend college. Instead, she was scouted by a modeling agent in middle school and began appearing in magazines soon after her high school graduation.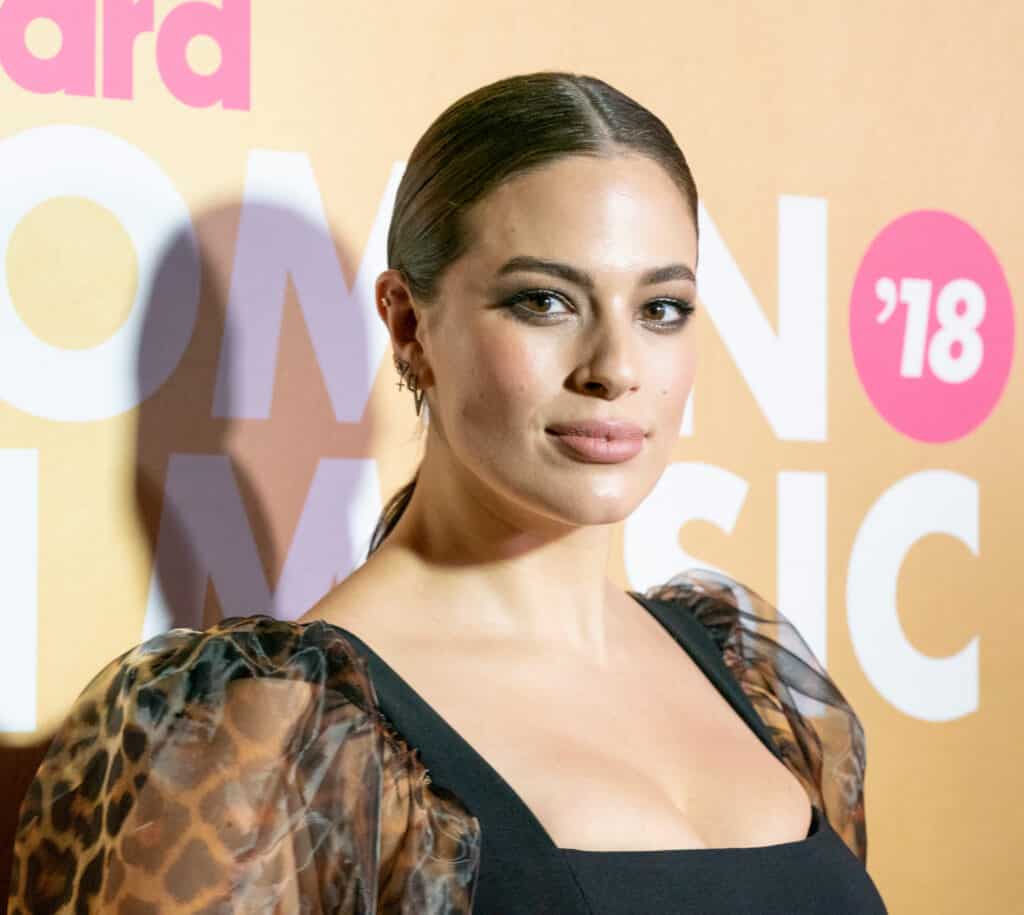 Although Ashley Graham did not go to college, she has achieved an incredible amount of professional success without higher education.
Modeling Career
Ashley Graham is one of the most famous models in the fashion industry, and she has been modeling since a very young age.
She grew up in Lincoln, Nebraska as the eldest daughter in her family. Ashley Graham was still in middle school when she signed as a model with Wilhelmina Models, a modeling agency that also manages Euphoria actress Barbie Fererria, 5 Seconds of Summer, and Machine Gun Kelly.
Later, while Ashley Graham was in high school, she moved to Ford Models instead. Ford Models also includes Jia Li and Hope Fly.
Although she was signed as a model, Ashley Graham said that she was often bullied about her weight in high school and that she had a difficult time while she was growing up. Ashley Graham may have had a challenging time growing up, things quickly changed with the career successes she would later experience.
She achieved an impressive amount of success and was what the fashion industry deemed to be a 'plus-size' model, although Ashley Graham has explained that she personally does not like to use the term 'plus-size' to describe herself. However, she has said that she's completely fine with others using the term.
In a Tedx Talk, she explains that the label 'plus-size' made her feel like an industry outsider, and said, "I felt free once I realized I was never going to fit the narrow mold society wanted me to fit in. The fashion industry might persist to label me as plus-sized, but I like to think of it as my-sized."
You can watch Ashley Graham's Tedx Talk here.
She has modeled for the elite cover of the high-fashion magazine Vogue and appeared on the famed Sports Illustrated Swimsuit Issue. Ashley Graham has also walked the runways for designers like Michael Kors, Dolce and Gabbana, and Rag and Bone.
Ashley Graham has achieved a massive amount of success due to her beautiful looks. The fashion industry is changing, and many women want to see accurate representations of a variety of women's body types, not just one or two; women can see themselves reflected in her.
Body Positivity
Ashley Graham is an outspoken advocate for body positivity. She isn't afraid to call the fashion industry out either; she's encouraged brands to create larger size ranges that cater to a wider variety of women and has also called out photographers that heavily retouch her photos, as this can lead to warped body images for young women.
Ashley Graham has been incredibly open about the importance of body positivity, telling the young women that look up to her that your heart and emotions are more important than a number on a dress tag.
In an interview with The Cut, Ashley Graham spoke about her first time at the elite Met Gala, where she ran into Rihanna. "Rihanna said I looked 'hot as f*ck.' I had no idea what to say to her. I was just like, 'You slay every Met, Rihanna!'" she said about the awesome encounter.
She also spoke with them about her belief in body positivity and the struggles she had breaking into an industry that is commonly known for, well, not being the most body positive. Designers often would refuse to lend her clothes for shoots (a common practice in the fashion industry) because she didn't fit in the sample sizes.
Still, Ashley Graham takes that with a grain of salt. Instead, she jokes about asking the photographer to enhance her cellulite instead of photoshop it out and speaks sincerely about all the women who approach her saying that she helped them improve their own body images.
In the end, Ashley Graham said, "I know I'm paving the way for the next generation of girls, and they're not going to have to do this. That's what I hope. I'll take the brunt work and just handle it, and then you guys can just sail right on through."