Ashley Graham is one of the industry's most popular and most followed plus size models and television presenters around. She's known worldwide for her body positivity campaigns and self-confidence projects and has inspired millions of girls around the world. But during her career, who has she actually modeled for?
Ashley Graham has modeled for several agencies throughout her career, including Wilhelmina Models, Ford Models, YM Magazine, Vogue, Glamour, the Huffington Post, the New York Post, Bust Magazine, and many more.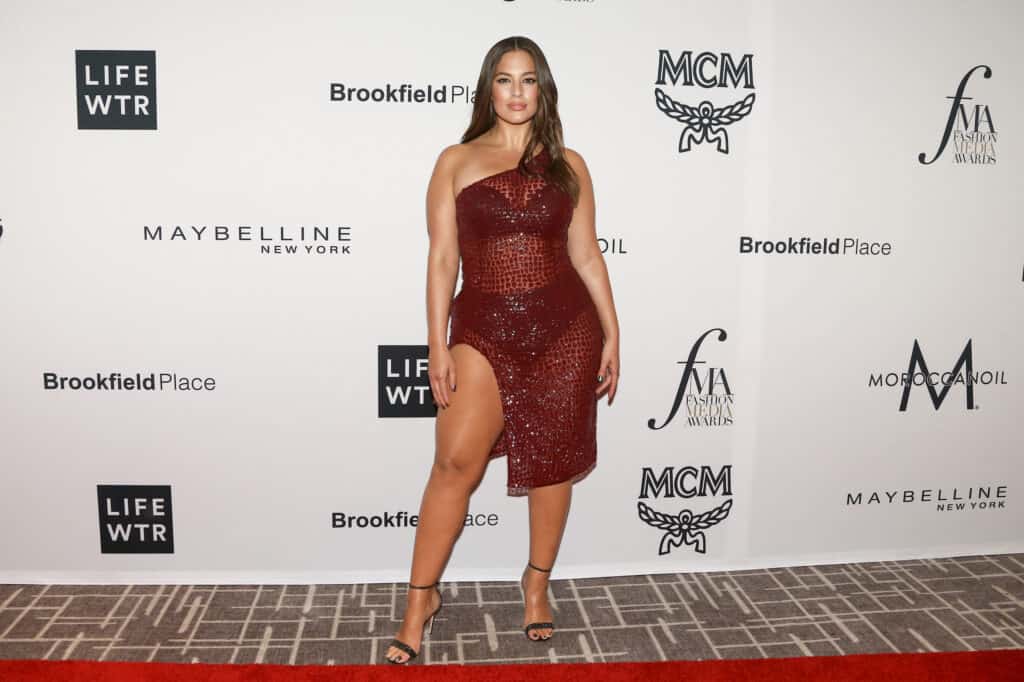 Today, we're going to deep dive into Ashely Graham's career to see who she's modeled and worked for and how she got to where she is today. Let's dive in!
The Legacy of Ashley Graham
Ashley started her modeling career as far back as 2001 when she signed a deal with Wilhelmina Models, a young girl modeling company that has signed with the superstar likes of girls such as Kendall Jenner. Fast forward to 2003, she moved over to an agency known as Ford Models.
This is known as the time early in her career, where she appeared in magazines like YM Magazine and was even profiled for Vogue Magazine in 2007. This is where Ashley started to become known for her body confidence work.
She appeared in publications like the October 2009 issue of Glamour magazine, where she modeled in the 'The Bodies are Beautiful at Every Size' piece. She was modeling next to other star-studded models, including Amy Lemons, Crystal Renn, Anansa Sims, and Kate Dillion Levin.
However, Graham really started to shine in the public eye in 2010 when she appeared in the controversial Lane Bryant television commercial. Here's the ad if you haven't seen it for yourself;
This ad was banned on both commercial Fox and ADC networks for being too raunchy and seductive. Don't worry, Ashley made the networks sweat further with her future ads in both 2015 and 2016, one where she was naked and breastfeeding in another.
While controversial, there's no denying that these ads helped Ashley made a name for herself in the body positivity community since she was celebrating her body size and shape and was inspiring millions of women to do the same.
From here, Ashley's career has soared as she inspires, motivates, and educates women on how to love themselves and their bodies.
She has been the face and model of multiple fashion lines, including a lingerie line for Addition Elle, and has modeled for collections with Bloomingdale's, Macy's, Nordstrom, Target, Simply Be, Evans, and many more.
Ashley was also the first plus-size model to ever be placed on the cover of Swimsuit Issue and was controversially in an advertisement for Sports Illustrated. Since then, she has hosted television shows, including time on the air as a backstage host at Miss USA 2016 and Miss Universe 2016 through to 2018, as well as being a judge on America's Next Top Model.
Putting all this together, and to quickly mention that she even wrote and published a book, there's no denying that Ashley Graham has been busy working hard the last few decades, and it's beautiful to see her embracing herself and who is she, as well as inspiring girls and women everywhere to do the same.
As of January 2021, she is signed with IMG Models and has walked the catwalk for many of the world's biggest fashion brands. Some of these include the likes of;
Rag and Bone
H&M
Love Mag
Michael Kors
Dolce and Gabbana
And many more!
The Face of Body Positivity
As we've spoken about already, Ashley Graham is considered by many fans to be the face and body of body positivity and has done a ton of work when it comes to women feeling confident in themselves and fighting the battle against body shaming.
She has been involved in Health at Every Size movement, which is a peace movement that looks into the outcomes of social factors and health is affected along the way, and even gave a TED talk on self-acceptance and body image.
Perhaps most famously, Ashley has been praised by women globally for her Instagram page (now at nearly 12 million followers, as of Jan 2021), for showing images of her cellulite and revealing parts of her body that the mainstream would traditionally deem 'unattractive,' but she is actively changing the game and breaking the taboos.
Ashley Graham has done so much for the world already, and her future looks so much promising, and we can't wait to see what she does next.