Kate Chastain certainly attended the school of the high seas while appearing on the reality television show 'Below Deck,' but did she go to an accredited college?
Kate Chastain is a graduate of the University of Central Florida. Although she graduated from university, she truly found her calling while taking a gap year boating.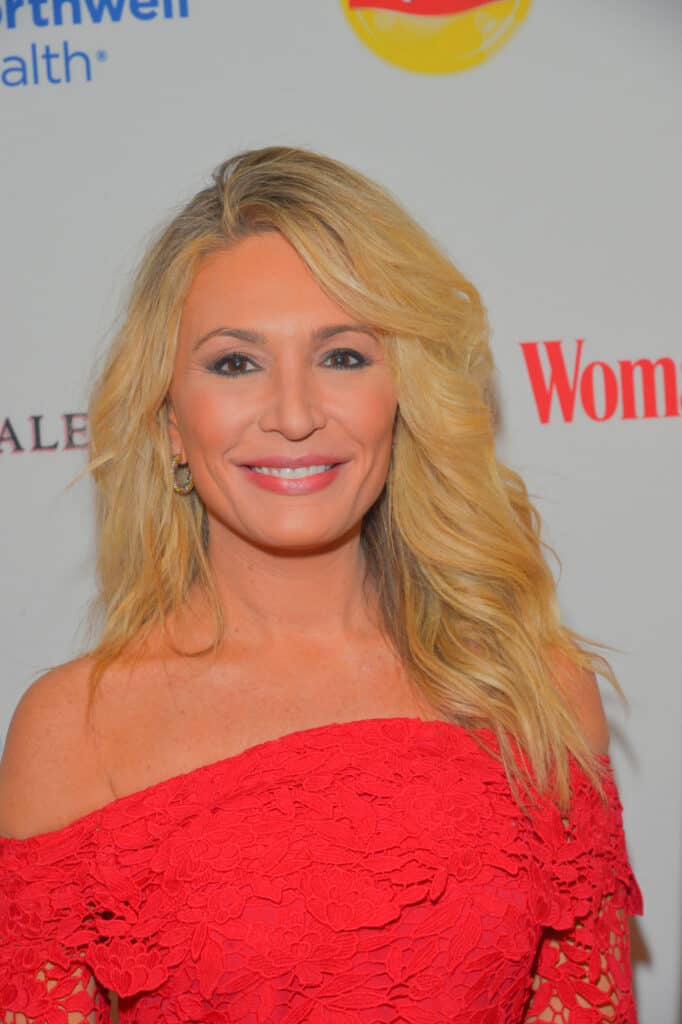 Since then, Kate Chastain's career has taken off for open waters. She's quite open about her love for boating and has a passion for being on the water, all because of one gap year.
Gap Year and Early Career
Kate Chastain is known for her role as a chief stewardess on the hit reality television show 'Below Deck,' which follows the lives of the crew of a massive yacht during boating season. How did this reality television star become a chief stew of a superyacht?
After graduating from the University of Central Florida, Kate Chastain decided to take a gap year, which many university graduates do to figure out what they really want in life.
During her gap year, Kate Chastain worked in the boating industry. She began as the third stewardess, an entry-level position in the world of yachting. While working on yachts, Kate Chastain fell in love with the exciting industry; she was able to travel around the world to exotic locales such as the Caribbean, Mediterranean, and Central America.
Eventually, Kate Chastain worked her way up to the chief stewardess position. She is responsible for entertaining incredibly high-profile and powerful people, which makes her position essential to the commercial survival of a yacht.
'Below Deck'
On the show, Kate Chastain is known as the 'chief stew,' or chief stewardess, which means she is the person ultimately responsible for any hospitality services and is in charge of the steward staff on the ship.
Kate Chastain joined 'Below Deck' in its second season and was on the show until the seventh season. Kate Chastain confirmed with BravoTV that she would not be returning to 'Below Deck' for future seasons.
She said, "After many months of reflection and internal discussions, I have chosen to make a transition this year in starting to carve out a progressive new land-based role."
Kate Chastain was one of the longest-running crew members on 'Below Deck,' the only other being the captain, Captain Lee Rosbach.
The series enjoyed moderate commercial success and mixed critical reviews, with Rob Owen of the Pittsburgh Post-Gazette calling 'Below Deck' "a fairly entertaining, voyeuristic look at a made-for-reality-TV crew." However, he did also critique the sometimes obnoxious nature of some of the cast.
Some also critiqued the show's scripted nature, saying some behavior on the show wouldn't fly in a real-life boating crew – but that's the nature of reality television. After all, who would watch a perfectly behaved ship crew running completely smoothly?
Kate Chastain certainly provided the reality television show with enough drama to keep viewers interested, including one memorable moment in season seven when she walked out and threatened to quit.
However, it turned out that she just needed a break from the rigors of filming, and after spending some time on land in Thailand, she was back the next morning and ready for another day of work.
Kate Chastain told Entertainment Tonight about her brief disagreement, "You know, yachting is just a very stressful situation. Close quarters, long hours, and some people just can't make it the whole season for one reason or another."
Other Ventures
As for her work on dry land, Kate Chastain has a few projects on the go.
On the one hand, she published a book in 2016 that compiled all her fascinating stories of sailing the high seas, titled 'Lucky Charming' and became an Amazon bestseller. Many reviewers on the online retailer said the book was inspirational and a great insight into what makes Kate Chastain tick.
In addition to writing, Kate Chastain also volunteers with Genesis House, an organization that helps mothers and children find shelter from abuse. She also opened the Genesis Boutique, which is a luxury reseller that raises funds for Genesis House.
Although those things alone would be enough to keep anyone busy, Kate Chastain also began her own podcast called 'After Deck,' which talks about each episode after it airs.
It's clear that Kate Chastain is able to hold her own whether at sea on dry land; she is a force to be reckoned with and an experienced chief stewardess.