Below Deck is a popular Bravo TV show that we've all grown to love. However, back in 2020, viewers tuned in to the latest series to see that Kate Chastain, the Chief Stewardess in seasons two through seven, was no longer in her role. So, why did she leave?
Kate Chastain left the Below Deck series mainly because she wanted to focus on her new solo ventures. In an Instagram post revealing the news, she wrote that she 'wanted to work to become financially independent.'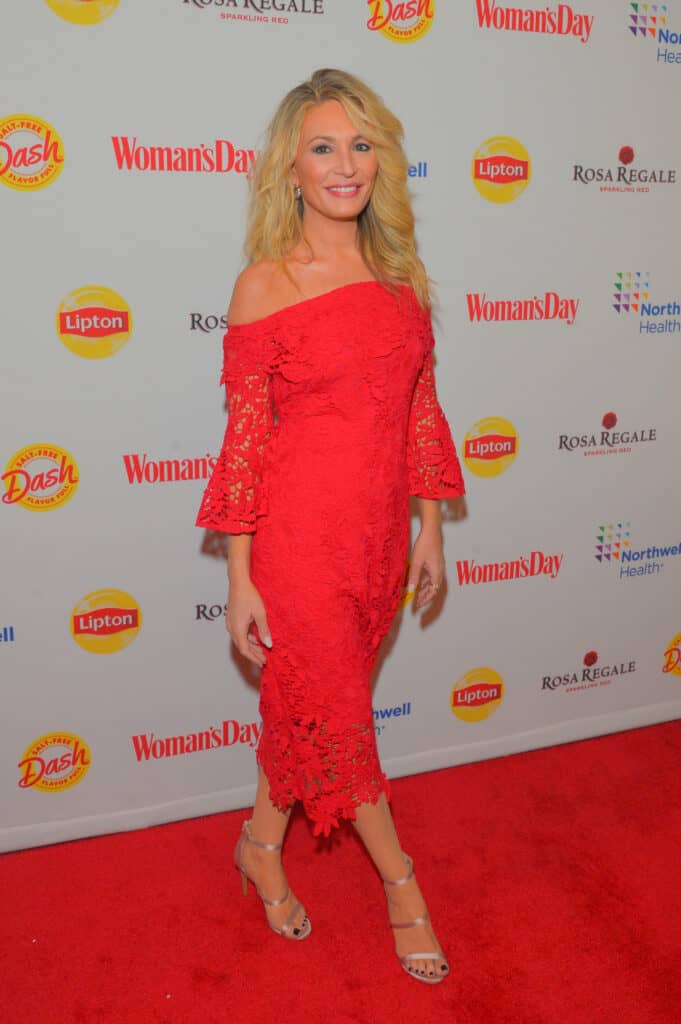 Let's take a moment to dive into why she said what she said, what she planned to do next, and what she's been up to throughout the time that she's been off the hit TV show.
The Post Shared All
Let's jump into the moment when Kate left the show for good.
In an Instagram post to her 750,000 followers uploaded on February 18th, 2020, Kate shared a picture of herself with the on-image caption that read 'Live your best life' and the following caption;
"After many months of reflection and internal discussions, I have chosen to make a transition this year in starting to carve out a progressive new land-based role. I intend to step back as a senior member of the Below Deck Family and work to become financially independent while continuing to fully support His Majesty Andy Cohen."
Exciting. Tributes and comments poured in from fans saying how they couldn't believe the news, missed her already, stated how the show would never be the same without her, as well as wishing her luck with all her future ventures. It's heart-warming stuff.
However, what are the other things Kate is planning to do now that she's done with the show?
Kate Chastain After Below Deck
As it turns out, Kate may have left Below Deck, but that didn't mean that she was leaving the Bravo TV channel altogether. A few months after leaving the show, Bravo announced that Kate, Gizelle Bryant, and Porsha Williams were to host a new show under the name Bravo's Chat Room.
Bravo Chat Room was an exciting show in the sense that it was hosted and recorded during the COVID-19 pandemic, which meant every episode of the show was filmed via a Zoom meeting, and all interviews were hosted virtually.
Kate herself actually said to People magazine;
"While the Zoom format is still somewhat new for everyone, I actually love how it has allowed such a strong, funny, and dynamic group of ladies to come together regardless of locations. We truly have a dream team!"
Here's a clip of Kate promoting the show from her home via Zoom, the same format as the rest of the show.
I'm Getting Too Old for This
Another reason that Kate hinted at for leaving the show may suggest that she thinks she's getting too old for the program. In August 2020, she appeared on the show Watch What Happens Live, where she spoke about her transition.
She said;
"I just feel like I'm 37 and a half — and I don't think a girl should be wearing a skort at 38," as reported by Heavy.com. Granted, as we all get older, we definitely don't want to be doing the same things we were doing when we were younger. Our bodies just can't take it.
However, Kate went on to say that she's not just cutting all ties with the show but will indeed miss it a lot.
During an interview with Decider in September 2020, she spoke about how she was still going to tune into the show to see what everyone was up to and to make sure whoever took her role was going to do her job properly; all light-hearted, of course.
Her role as Chief Stewardess on the show was taken over by Francesca Rubi, who has joined a relatively large number of new cast members.
On the show itself, main characters like Captain Lee Rosbach also shared how much they're also going to miss Kate being a part of the team. He spoke with Hollywood Life saying how he and everyone else on the team are going to miss her so much, and although leaving was a bit of a shock they did not expect, they wish her all the best with her ventures and plans.
While the show still goes on, we'll all continue to wish Kate all the best of luck with her new show and whatever she plans to do in the coming years! This can also be something we all learn from. Sometimes, you just need to do what you've got to do.