She has since left the show Below Deck and retired from yachting for a life on-shore. Does Kate Chastain have family that she might be spending more time with?
Kate Chastain has two sisters named Jen and Julie and a brother Mark. There has been speculation that she has another brother, but she hasn't ever posted pictures of him on her social media accounts. Some people may be mistaking her sister Julie's husband as Kate's brother, not brother-in-law. Kate also has some cousins from Texas.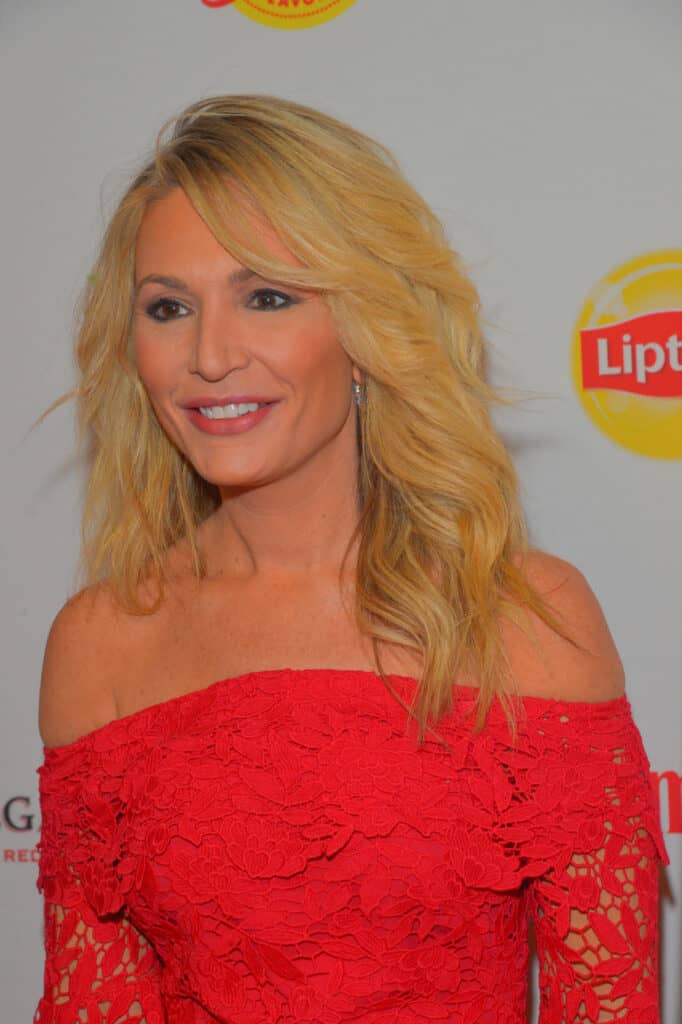 You can read more below about Kate Chastain's siblings and what else we know about her family.
Kate Chastain's Siblings
Kate Chastain appears to have three siblings in total, two sisters and one brother. Some media outlets have reported that she has four siblings total, but there doesn't seem to be any proof of her second brother.
In 2018, Kate Chastain posted this photo to her Instagram of her and her three siblings together at what appears to be her brother's wedding.
Her sisters are Jen and Julie and her brother is Mark. Jen, Julie, and Mark all have the last name LaBelle and are quite a bit younger than Kate.
Kate has the last name Chastain leading us to believe that they could all be step-siblings or half-siblings of Kate's. Not her full-blood relatives.
None of Kate's siblings are in the reality circuit either. After doing some digging we managed to find out that Mark lives in Texas with his wife and kids and Julie lives in Wisconsin with her husband and kids.
Not much is known about Jen at all. As for Kate having a second brother, well there doesn't seem to be any proof of one.
Chastain has posted family photos to her Instagram before and they are always with her mom Cha Cha and her two sisters and brother. In some family photos, another young man has appeared, but that man is Julie's husband.
It seems that Kate is also more wary of posting her private life publicly since she ran into some trouble with the law in June 2016. Below Deck's head steward was arrested for domestic violence against her then girlfriend Ro Hernandez.
The charges against Kate Chastain were eventually dropped, however, she has cited the incident as being a cautionary tale for her. She told People that she is now very wary of who she dates and how she portrays her private life.
You can watch her discussing her caution with dating and her online presence in the below video from People.
Since 2016, Chastain has really only posted photos surrounding her reality star life and seems to be keeping her family out of her photos for the most part. That is with the exception of her mom.
Kate's Mom Cha Cha
Kate's mom goes by the name Cha Cha. She and Kate are both very close to each other and have even started a business venture together.
Since the announcement of her departure from Below Deck, Kate Chastain has decided to move onto other pursuits. One of those pursuits is her own commentary show on Bravo called Below Deck Sailing Yacht: Watch With Kate.
However, it's not just Kate who is the host of the show. Her mother also joins her on-screen to chat about what is happening in the current season of Below Deck.
In an interview with Decider, Kate talked all about her mom's instant success on her new Bravo show. Fans seem to love her mom's personality.
Kate said that she knew her mom would be an instant success. She even said that she told her mom "Mom! I don't even like being in the same video as you, you're just too adorable! You're a scene-stealer!"
Kate Chastain's Other Family?
Not too much is known about the rest of Kate Chastain's family be it her father or extended. There is one cousin whom she does post about every now and then.
That would be her much younger cousin, Davis Burleson, who is probably around 18 or 19 years old. She has reposted some of his TikTok videos and she even took him as her guest for one of her appearances on Watch What Happens Live with Andy Cohen.
She has two other cousins who are Davis' brother and sister, Johnny and Maddie. And that would be all we could find about Kate Chastain's siblings and family.