A comic entertainer, Bernard Jeffery McCullough, popularly known as Bernie Mac, showed his audience that family could stem from different connections: either by blood, adoption or by creating a chosen family.
As for his own family, Bernie Mac has a family tree as big as his personality, as shown on Sweet Home Chicago: Part 1. He has half-siblings from Big Mama: Darryll McCullough, Carl McCullough, Benita "B" McCullough, and Stacy Thomkins (maternal half-sister).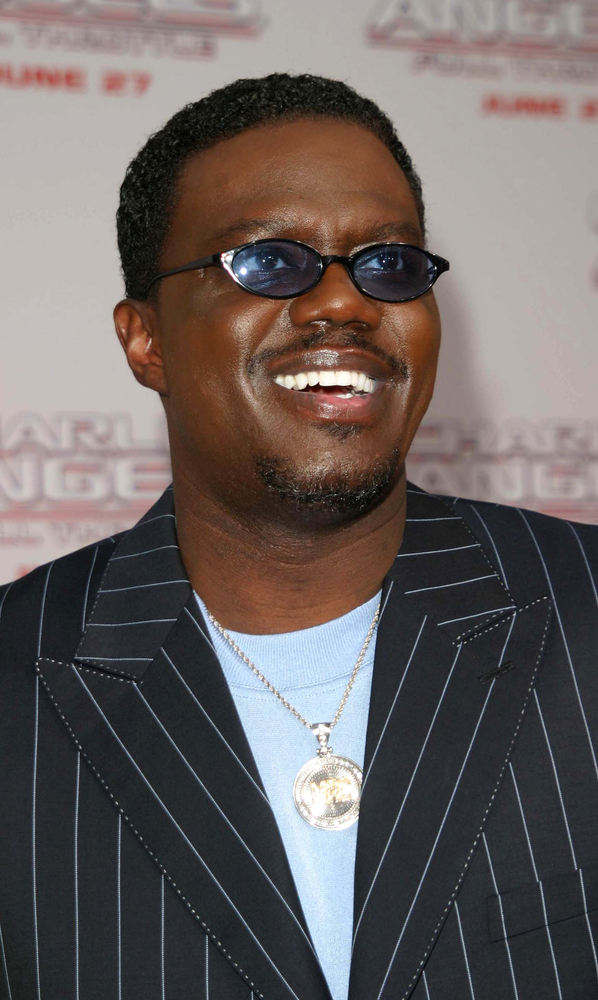 He is big on family, and in portraying the differences in individuality, showing how each character sets the tone in the family unit. As a parent though, his message centers on preaching tough love, which is both strict and comical in his delivery, as seen on The Bernie Mac Show.
The Odds and a Life Well-Lived
From Oct. 5 1957 to Aug. 9, 2008, Bernard 'Bernie Mac' Jeffery McCullough lived life to the fullest and gained popularity as a standup comedian and actor. Mac was born and raised by his single mother and his grandparents on Chicago's South Side.
In 1973, Bernie lost his mother to cancer. Tragedy struck again in 1974, this time, Bernie lost his brother to a heart attack.
He later returned to Chicago to graduate from Chicago Vocational in 1975.
Eventually, love happened, and he married his high school sweetheart Rhonda Gore on Sept. 17, 1977. Together, they had a daughter, Ja'Niece Childress (née McCullough), born in 1978.
From an early age, he knew he had to take charge of his life. During his 20s and through his early 30s, Mac worked various jobs, including being a janitor, coach, professional mover, cook, bus driver, Sears delivery man, furniture mover, and UPS agent, all while doing comedy on the weekends at clubs and parties.
He was passionate about putting laughs on people's faces and did not let any situation he found himself in deter him from reaching his goal. We can say this paved the way for him as he became successful in his career, receiving recognition in one form or another as a comedian and actor.
In 2001, Fox Network gave Mac his television sitcom The Bernie Mac Show. It portrayed a fictional version of Mac, who suddenly becomes a custodian of his sister's three children after she enters rehab. Mac broke the fourth wall to tell his thoughts to the audience.
The show gave us snippets of events in Bernie's actual life. Though the series was not renewed after the 2005-2006 season, the series finale left a conclusion for fans to enjoy. And won several awards that put him on par with his counterparts.
And Then Death Called…
When living out our dreams, life is beautiful and worth it. In Bernie's case, he lived and created an impact until death called.
In the final years of his life, Mac opened up about his struggles with sarcoidosis (a disease of unknown origin that causes inflammation in tissue) in 2004.
On Aug. 1, 2008, Mac was admitted to the Northwestern Memorial Hospital in his hometown of Chicago. After a week of unsuccessful medical treatments, Mac went into cardiac arrest and subsequently died during the early morning hours of Aug. 9 from complications of pneumonia at the age of 50.
He was honored by 7,000 people a week after his death. In solidarity, notable mourners like Chris Rock, Chicago Mayor Richard M. Daley, Samuel L. Jackson, Ashton Kutcher, Don Cheadle, the cast members from The Bernie Mac Show, and his Kings of Comedy fellows D. L. Hughley, Cedric the Entertainer, and Steve Harvey came to pay their last respect.
In memory of him, three months after his death, the first two of Mac's posthumous films, Soul Men and Madagascar: Escape 2 Africa were released and dedicated to him.
A year later, Mac's third and final film, Old Dogs, was released, and the 2008 Bud Billiken Parade, held in Chicago on the day of Mac's death, was also dedicated in his memory.
In different ways, people showed his family he was honored and loved and found ways to keep his memory alive, as seen in the exclusive television special, A Tribute to Bernie Mac, and during Steve Harvey's television show which aired on Nov. 14, 2016, with Harvey reading the proclamation from Chicago's Mayor Rahm Emanuel declaring November 14 as "Bernie Mac Day."
He led a life of impact that spurred people to celebrate a life well lived.