Bernard Jeffrey McCullough, or Bernie Mac as you likely know him, was an American comedian and Emmy award-nominated actor who passed away from pneumonia complications just two months before he was set to turn 51 years old. His death was unexpected and to this day — well over a decade later — the star is mourned.
At the time of his death, Bernie Mac was unable to communicate verbally and so nobody knows what his last words were. His wife, Rhonda McCollough, said to him "Just don't die" to which he non-verbally responded with a shrug of his shoulders before passing away.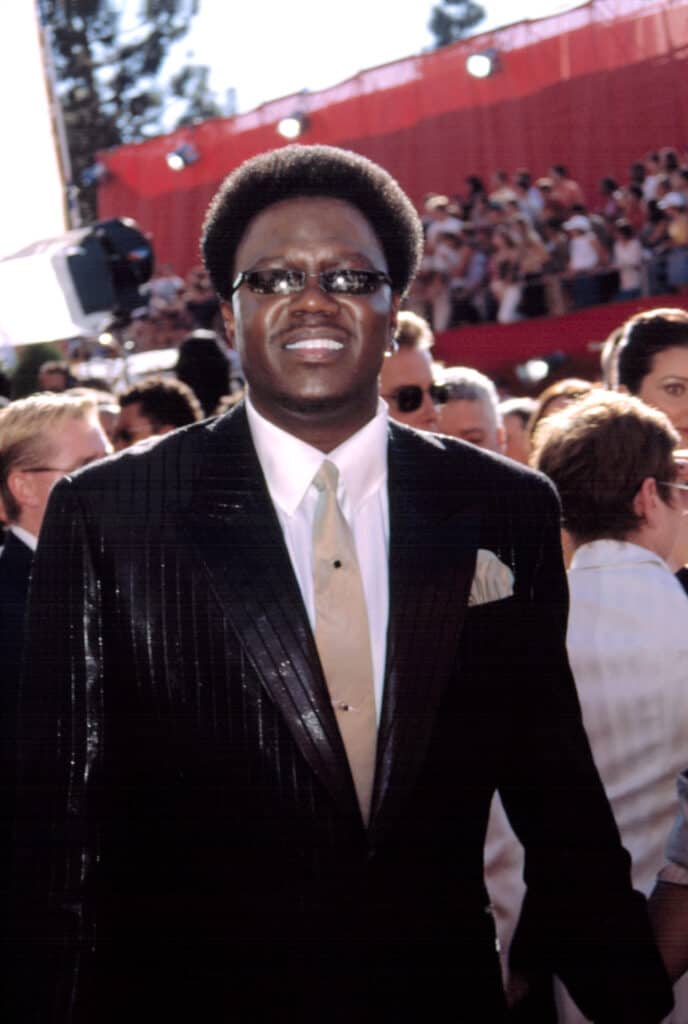 Mac-Man's death surprised the world and devastated his family, friends, colleagues, and fans. To find out more about Bernie Mac's death, what his last conversation with his wife was like, the wrongful death lawsuit said wife filed, and the legacy he left behind, keep reading.
Bernie Mac's Death
At 02:00 a.m on 9 August 2008, Bernie Mac passed away in his bed at Northwestern Memorial Hospital with his wife and daughter by his side. Though the official cause of his death was cardiac arrest caused by complications that arose from pneumonia, many people believe his death was related to the compromised immune system that was related to his long-term battle with sarcoidosis.
Bernie was admitted to the hospital two weeks before his death for an unrelated reason and caught pneumonia while a patient at the hospital. He spent most of that fortnight heavily sedated and hooked up to a ventilator and was in the intensive care unit for the duration of his hospital stay.
The funnyman last spoke to Rhonda on 31 July, though nobody knows exactly what was said. In a heartbreaking recollection, Rhonda shares her last moments with her husband "I said, 'Please don't die, please don't die. I'm here; I'm waiting for you; I'll take care of you. Just don't die."
On the morning of his death, doctors were attempting to insert a feeding tube into the star when his heart stopped beating. Hours after being successfully resuscitated, Bernie went into cardiac arrest for the second time that day and medical staff sadly weren't able to resuscitate him this time.
Rhonda McCollough's Wrongful Death Lawsuit
Devastated by the passing of her highschool sweetheart and husband, in 2010 Rhonda filed a $50,0000 wrongful death lawsuit against Bernie's longtime dermatologist, Rene M. Earles. The lawsuit details how Rene "failed to recognize and act upon abnormal vital signs and signs of respiratory failure" when Bernie had an appointment with him just weeks before his death.
Rhonda believes that Rene was negligent in not recognizing and diagnosing Bernie with pneumonia at this appointment. Instead of immediately urging Bernie to seek medical attention, Rene mistakenly believed he was having an allergic reaction to an injection administered by another doctor and made him remain at his clinic for nine hours before sending him to Northwestern Memorial Hospital.
When speaking about the lawsuit, Rene says "He didn't die the next day, he didn't die in two days. He died in two weeks and he got over his original strain of pneumonia. He got another strain of pneumonia while he was in the hospital" and denies responsibility.
The lawsuit, which garnered much media attention and scrutiny, was dropped in 2015. Rhonda's lawyer, Cannon Lambert Sr., has reported that the case can be refiled at a later stage but no plans to do this have been made as yet.
Bernie Mac's Legacy
Three months after he passed away, two of Bernie Mac's last films — 'Soul Men' and 'Madagascar: Escape 2 Africa' — were posthumously released on 7 November 2008 while his final film, 'Old Dogs', was released a year after his death. All three of Bernie's final films were dedicated to his memory and achieved various levels of box office success.
The posthumous film releases aside, Bernie's memory is kept alive by his widow Shonda and their daughter Je'Niece McCullough who is a professional speaker. Every year on 14 November, "Bernie Mac Day" is celebrated in Chicago.
Though he may be gone, Bernie is still regarded as one of the greatest comedians the entertainment industry has ever seen. His legacy lives on and his memory serves as an inspiration to up-and-coming comedians.