Ariana Grande has had a few high-profile exes throughout her career, ranging from Big Sean and late Mac Miller to Pete Davidson and Mikey Foster. However, did the late rapper Lil Peep ever date Grande, even for a little while?
Lil Peep and Ariana Grande never dated, but WhoDatedWho.com found that they 'dated' within seven degrees of separation from each other. That's pretty much it. The two never really worked together on music, nor were they seen spending time together in public.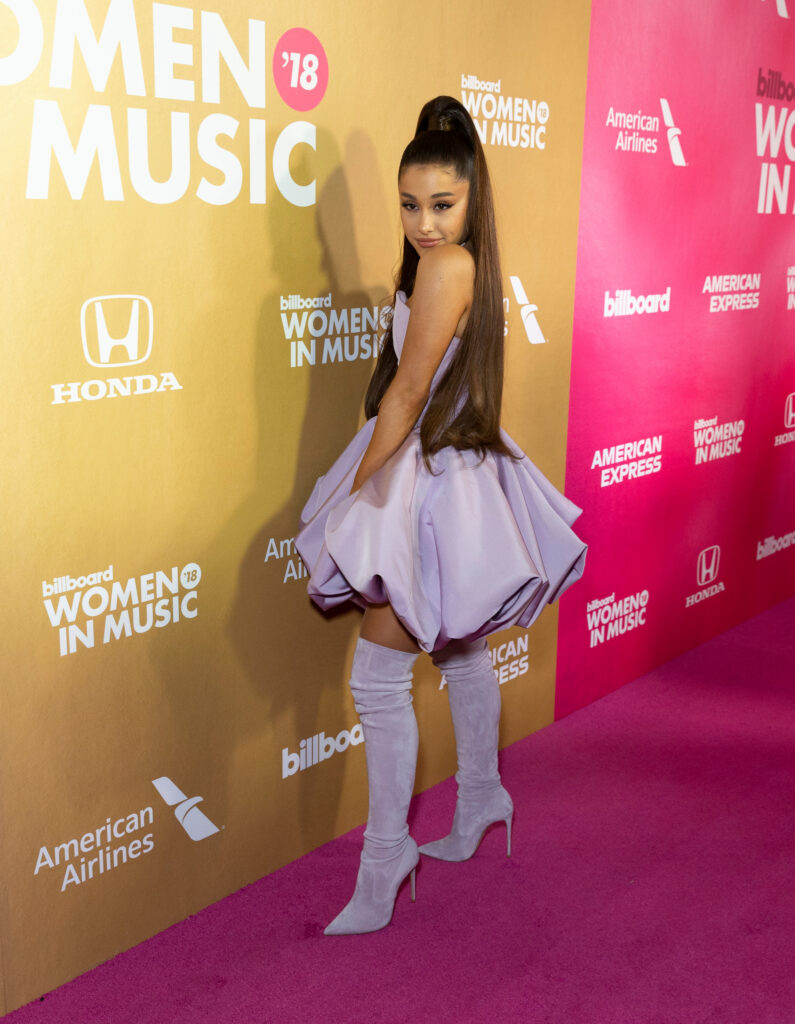 For clarity, today, we're going to have a little look back into Ariana's dating history, seeing who she has dated, and the seven degrees of separation that connect the dating lives of both Ariana and the late Peep. Let's get into it.
Seven Degrees of Dating Separation
In a roundabout way, Lil Peep and Ariana are connected by their dating lives, and we're going to show you how.
Let's start with Peep. Back in 2017, he was dating the content creator and influencer, Bella Thorne. They lasted a month. A year before, Bella had dated Tyler Posey for three months, who had once dated Miley Cyrus.
Miley was once with Douglas Booth, who used to date Naya Rivera back in 2011, who also dated for about a month (damn, some celebrity relationships really don't last a long time), and Naya was actually engaged to Big Sean for six months.
Big Sean has, of course, dated Ariana for nine months back in 2015, which shows us the clear connection between the pairs dating lives. Seems like everyone is seeing everyone when it comes to Hollywood and LA!
Grande's Dating History
Let's take a step back in time and look at some of Ariana's exes because she's come a long way over the last few decades and dated all kinds of people, artists, musicians, and more. Certainly going to be some more songwriting experiences in there.
Ariana's first public relationship was back when she was 15 when she was dating a guy called Graham Phillips. Both Grande and Philips were starring in the 13: The Musical Broadway production and they even wrote a song together, titled Stick Around. They dated for three years, but still reunite and catch up every now and then.
Over the years, Grande dated the likes of Jai Brooks, a relationship that ended when Brooks accused Grande of actually cheating on him with her next partner, Nathan Sykes. However, after some rather essay-like Twitter posts, Ariana denied she had cheated, but the trust was already gone, and the pair had completely broken up by May 2014 after getting back together for a short period of time.
Perhaps suspiciously, Ariana then dated Nathan for six months, but they agreed it wasn't an amazing relationship since they never really saw each other. That being said, they did get together again three years later when they worked together on a song.
Come October 2014, Ariana started what many would call her first serious relationship with Big Sean. She was quoted saying, 'He's one of the most amazing men in the whole world, and it's gotten very serious very fast.' However, the relationship wasn't to last, and Big Sean even appeared in Grande's 'Thank U, Next' track.
Ariana then went on to date Ricket Alvarez, the late Mac Miller, Pete Davidson, Micky Foster, and then Dalton Gomez, whom she moved in with during the COVID-19 pandemic.
Hopefully, this last relationship is meant to be, because it can't be nice having so many high-profile relationships that sit in the public eye, only for them not to work out. Hopefully, Grande will be able to find The One soon!
How many ex-references can you find in her iconic pop track, Thank U, Next? Test your eye for detail with this video!
Who Did Lil Peep Date?
So, looking at the other side of the coin, who did Lil Peep date before he sadly passed away?
Well, around the time of his death, Peep was dating Arzaylea Rodriguez, whom he had been dating for around two months in a very public relationship. She wrote in a tribute post;
"I can't believe I'm writing this. You're in my heart. I'm always yours. I don't have words to express what you've done for me in such little time. I love you so much. You live forever in me."
Before that, Peep was, perhaps most famously, dating Bella Thorne, the Disney star turned social media influencer and creator. The pair were seen together as close as seven months before he passed away, so there's denying his passing shook Bella terribly. However, her original Instagram tribute post has since been deleted.
And that's it. Lil Peep was also reportedly close with his mother and cared for a lot, but passing at the extremely young age of 21, it's a loss many of us will mourn for a long time. Rest in peace, Lil Peep. We won't forget you.