Vince Vaughn is an American actor, screenwriter, and producer who has found great success over several decades and is known for his fast-talking and sarcastic style. He has been a major star since the mid-1990s.
Vince Vaughn did not go to college. After growing up and attending high school in Illinois, Vaughn moved to Hollywood soon after graduating to pursue his career in the movie industry.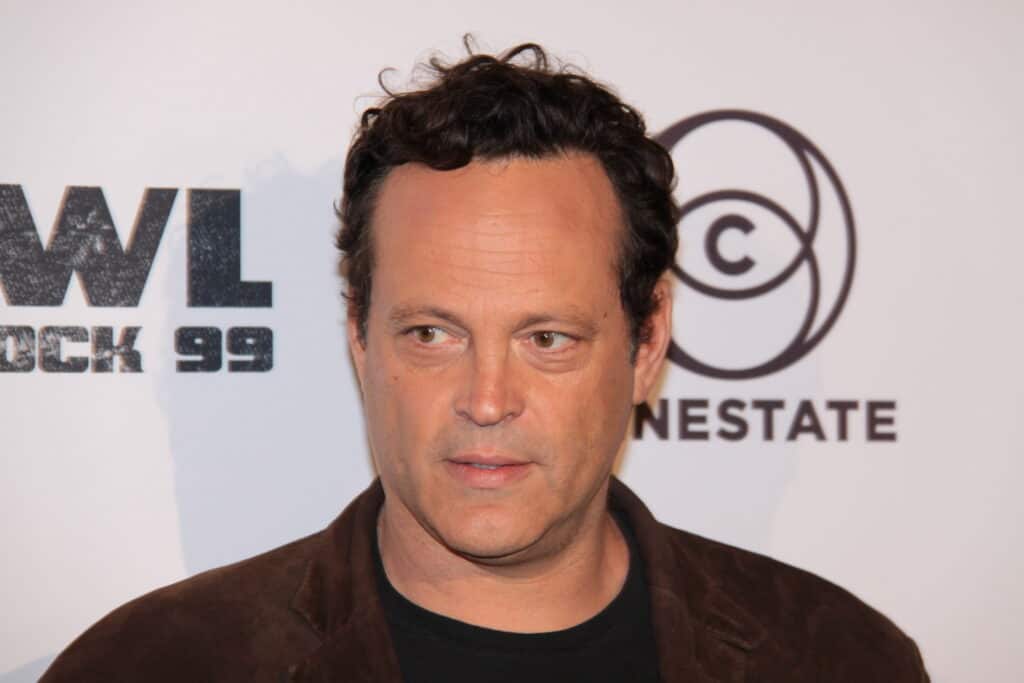 Vaughn soon began working in Hollywood but it would be a few years before he truly found much success.
Early Life
Vincent Anthony Vaughn was born on March 28, 1970, in Minneapolis, Minnesota to a wealthy family. His mother was a real estate agent and stockbroker and his father was a salesman for a toy company.
Vince's mother Sharon was once ranked as one of the top money managers in the United States.
Vaughn was raised in Buffalo Grove, Illinois, and played a lot of sports growing up, including baseball, wrestling, and football. Despite his various sports activities, Vaughn claims he was not very athletic.
Vaughn moved to Lake Forest and attended Lake Forest High School. It was while in high school that Vaughn fell in love with acting and decided he wanted to pursue it after graduation.
Vaughn took part in multiple musical theater productions while in high school and was encouraged by his parents to follow his dreams.
Vaughn graduated from Lake Forest High School in 1988. After leaving school, he was cast in a Chevrolet commercial and immediately moved to Hollywood to begin his career.
Career Beginnings
Once in Los Angeles, Vaughn worked hard to gain traction in the industry. He appeared in the TV series China Beach in 1989 and landed his first film role, Rudy, in 1993.
Working on Rudy introduced him to fellow actor-filmmaker Jon Favreau, someone he would work closely with for the rest of his career.
Vaughn would work in bit parts throughout the next few years and did not find much success until he worked with Favreau yet again on the 1996 film Swingers.
Breakthrough
Swingers proved to be a major sleeper hit that gained a lot of praise and interest.
Steven Spielberg was a fan of Swingers and decided to cast Vaughn in his major Jurassic Park sequel, The Lost World. That film was released in 1997 and was a massive success.
Vaughn was now one of the hottest stars in the country and was well-loved for his unique style of comedy in his films. His characters are often fast-talking and sarcastic and tend to be the most comedic part of any film he stars in.
After The Lost World, Vaughn appeared in Return to Paradise, The Cell with Jennifer Lopez, and Made once again alongside Favreau.
Vaughn also starred in the much-publicized but widely-derided Psycho remake in 1998. He would work consistently throughout the next few years, mostly in mainly comedic roles.
Continued Success
Vince Vaughn raced into the 2000s as one of the biggest names in the country. He continued to find success in various comedic films such as Old School, Starsky & Hutch, and DodgeBall.
Vaughn was part of the so-called "frat pack", a group of American actors who starred in major hit comedies and worked together regularly. Other members include Owen Wilson, Will Ferrell, and more.
Vaughn would often cameo in other comedies in bit roles through the early 2000s.
Vaughn tried his hand at writing as well as acting and producing. In 2006, he was a co-writer on the film The Break-Up that he starred in with Jennifer Aniston. He also co-wrote the films Couples Retreat and The Internship.
In 2015, Vaughn tried his hand at something more dramatic than his usual work. He co-starred in the second season of the hit HBO cop drama True Detective.
Vaughn played the season's main villain and played the part without much humor and much darkness. He was praised for his work in the series and many considered him the best part of the series.
In 2020, Vince Vaughn received strong reviews for his work in the comedic horror film Freaky. The movie was mostly sidelined because of the COVID-19 pandemic but his work found much praise upon release.
Nearly 30 years after he first arrived in Hollywood, Vince Vaughn has proven himself to be one of the hardest-working actors in the industry. He has shown that he is a reliable and often very funny actor who has also tried his hand at writing and some dramatic work too.