Throughout his career, Vince Vaughn played some of the funniest and most endearing characters in comedy films. This includes a particular role that left everybody wondering, is Vince Vaughn Polish?
Vince Vaughn's family heritage is actually Lebanese, Italian, Scottish, Irish, English, Danish, and German. Vaughn's outstanding portrayal of a Polish guy in "The Break Up" and then another one in "The Delivery Man" movies made people doubt his true nationality and heritage.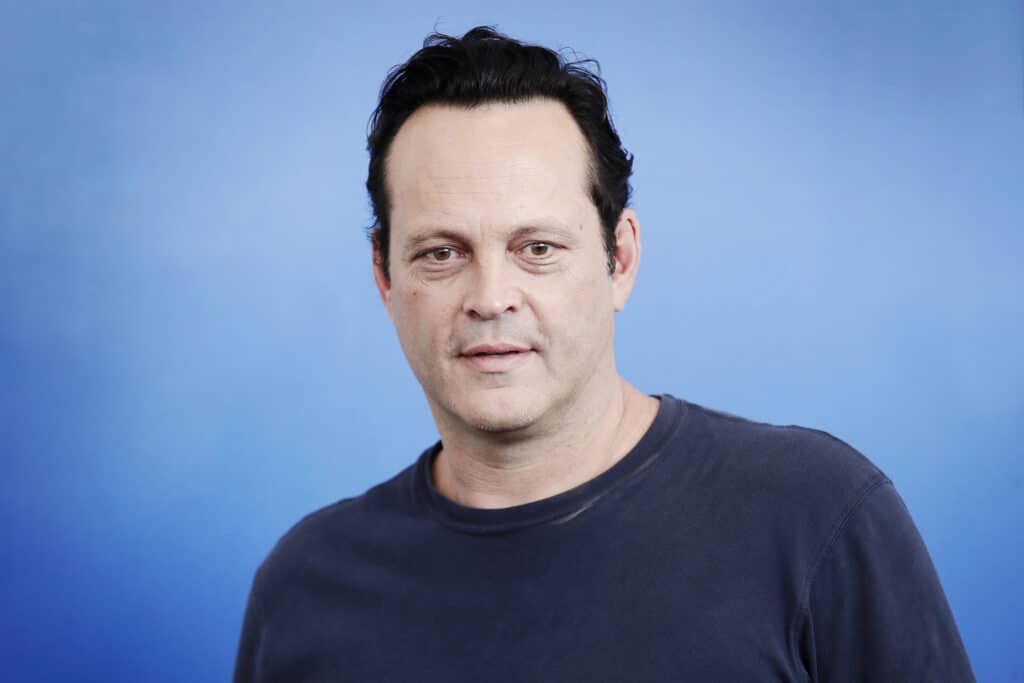 Even Polish audiences thought he was from their country when they saw him rocking his knowledge of their culture in those movies. He played many fun roles and we love to see him behaving like a goof with Owen Wilson by his side.
Where the Confusion Came From
Vince was born in Minneapolis and raised in Illinois, but he played Polish characters a couple of times, even wearing the famous "Polish and Proud" T-shirt. It speaks well of his acting skills that even the Polish were wondering or downright believing that the actor was from Poland thanks to his wonderful acting skills.
Although Vince Vaughn never talks about it himself, a few online sources dug around his past and found out that his ancestry has no connection to Poland. His family heritage includes a colorful mix of British, Lebanese, and German, which might be a big reason for the way he looks and plays a European well enough to fool everybody.
His Career
Vince started his acting career like many others in the industry, through a TV commercial. In 1989, he made his first TV appearance in a series called China Beach.
The first time we saw him on the big screen was in the film Rudy, four years after he made his TV debut. It wasn't until the year 1996 when he played a role in Swingers that his acting career started to kick off.
The first big film that we got to see and enjoy Vince in was The Lost World: Jurassic Park. His character, photographer Nick Van Owen, infuriated us all by opening the cages and blundering his way through the chaos.
He played a much more likable character in Old School, in 2003. That's where we got to enjoy Bernard, that funny friend we all have that comes up with crazy solutions for grown-up problems and gets everyone in trouble.
Vince Vaughn then joined Owen Wilson for Wedding Crashers, making everyone love the chemistry between the two comedians. The way they supported and completely threw each other under the bus at the same time was hysterical.
Vince won the ShoWest Convention Award for Comedy Star of the Year in 2006 for that movie, as well as an MTV Movie Award for Best Team with Owen Wilson
In 2009 "The Break Up" came out and the suspicion that Vince was Polish was only part of the fun that we got from watching him act next to Jennifer Aniston. Four years later, we could get to know the charitable and musical side of him when he sang in We Are the World, shocking us all.
In the year 2020, he played a teenage girl that got trapped in a serial killer's body in the movie Freaky. Vincent killed it in his portrayal of a shy teenage girl who wants her body back, complete with dancing routines and clumsy tough lines.
Vince Vaughn's successful career was built around comedy to the point where we can count that any movie that has him on it has to be hilarious. We have to say that he has also been lucky to share the screen with amazing co-stars, adding up to the fun that is watching Vince play these characters.
The actor has stayed away from scandals and compromising situations. His fame comes from being incredibly funny and talented when it comes to portraying vastly different characters. Vince has kept a clean career all around and we can all watch his movies with a clear conscience and broad smiles.
Not Polish But Too Funny
Although Vince Vaughn is not Polish, he is a great actor that plays his characters well enough to have us believe that he is the character he is only portraying. His pairing up with Owen Wilson is always a hit, granting them several awards and the love of fans and critics alike.
Let's wait and see what would be the next movie we'll watch Vince Vaughn in next. Will it be another Polish-ascent character?