Actor and comedian Vince Vaughn has been at the heart of Hollywood comedy, so much so that he's a member of what the media called the "Frat Pack," a group of actors that are often seen together in that genre of movie. Straying away from common knowledge and into some more interesting tidbits about the actor, does he speak any other languages, like Spanish for example?
Vince Vaughn may speak a little Spanish, based on his performance as character Nick Van Owen in The Lost World: Jurassic Park. His Spanish lines are few, and may have been thoroughly practiced, but suggest at least some competence.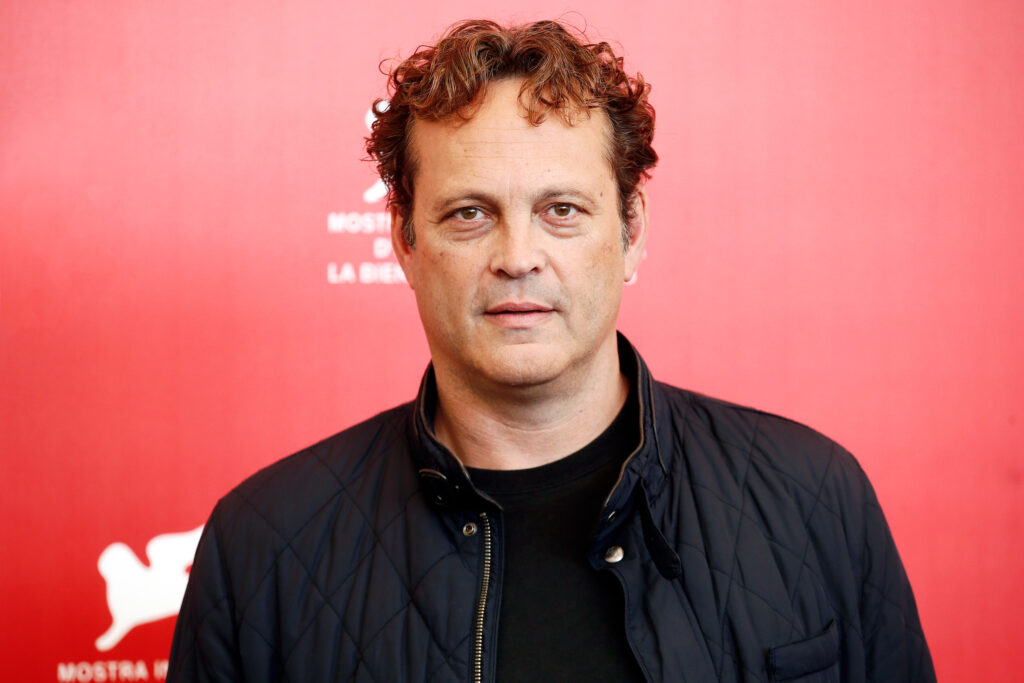 Vaughn has never demonstrated his Spanish skills outside of that single occasion, so it's hard to tell if he actually speaks any more of the language than the few lines that he delivered.
The Spanish Captain
The aforementioned scene in the second Jurassic Park movie takes place very near to the beginning of the movie, where Vaugn and his fellow actors' characters have just arrived on Isla Sorna.
Vaughn is in the role of Nick Van Owen, accompanying the first movie's main characters on another dinosaur-filled misadventure into the prehistoric era. Before there are any of Earth's oldest predators stomping around on the screen, however, we see Nick Van Owen having a discussion with the captain of the boat they are on.
The entirety of the conversation takes place in Spanish, and although Vaughn's character seems to understand the captain perfectly, even responding in incredibly fluent-sounding Spanish, it's hard to tell if Vaugn himself can legitimately speak the language.
Really, it's a testament to his acting skills at that point in his career that a non-native tongue seems so natural to him if he's simply faking his proficiency.
What About Other Languages?
So, it seems that if Vaughn does have any extra Spanish up his sleeve that he's in no hurry to share it with the rest of the world. Perhaps Vaughn's upbringing can tell us a little more about any other potential languages that he speaks!
Child to parents Sharon and Vernon, Vaughn was born in Minnesota but spent the majority of his early years in Illinois, where his family moved when he was still a baby. Spanish is the second most spoken language in Illinois, but still not necessarily a compelling reason to see learning it as a must.
One place that he could have learned Spanish is at school, though for Vaughn is probably unlikely.
Based on his own words about the subject, Vaughn certainly doesn't have much good to say about the early years of his education. It's a problem that anyone who struggled with the rigidity of school can relate with, Vaughn just always had a hard time conforming.
It's no wonder that this could have slowed down any learning of extra languages, especially when we hear how he felt about attempting to learn a foreign language in the context of schooling and tests.
In the interview where he discusses this, he laments about the pointlessness of the way that the language was taught, saying that he felt you didn't learn much by "saying tagusta for three years."
At least his return to highschool in slasher-comedy Freaky proved to be a better experience!
A Spanish Villa
Even if he isn't necessarily a frequent visitor to Spain itself or any of the Spanish-speaking countries in the world, Vaughn at least has some cursory appreciation for all things Spanish. That appreciation comes in the form of a home that he once owned, a 1930 Spanish Colonial.
That house that he once owned is now worth almost seven million dollars, having been renovated and reconstructed whilst still staying faithful to the original design. Based on how it looks, it's a perfect slice of Spanish design nestled in the Los Feliz Oaks.
That's about the only link that Vaughn has to anything Spanish, other than his couple of well-spoken lines in Jurassic Park. Still, if it turns out that Vaughn does know another language, it might not be too surprising given his high estimation of people who speak multiple languages.
Even though his own interests may not have led him down that path, he's a great admirer of founding father Ben Franklin and the fact that he learned languages other than English, all while being self-taught.