Alexa Chung is a British writer, fashion designer, television presenter, and model who is known for her distinctive sense of style and bubbly personality. Though she's been in the public eye for quite some time, many aspects of Alexa's life aren't known; like whether she has any tattoos.
It's unclear whether Alexa Chung has any tattoos, however, what is known is that she owns a prison tattoo gun and gave one of her friends a tattoo of a polar bear. In the past, Alexa has said that she has thought about getting a tattoo, but nobody knows if she ever went through with it.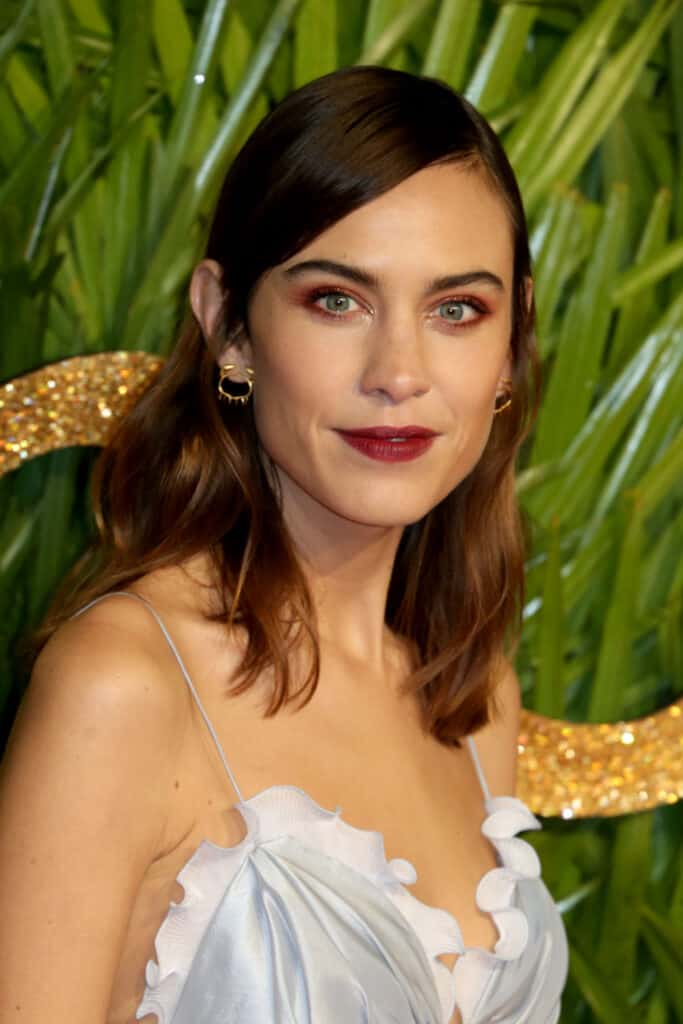 Does Alexa Chung have any tattoos, and if so, what are they? Let's find out all about Alexa, her thoughts on tattoos, and how this woman of many talents expresses herself.
Who is Alexa Chung?
On 5 November 1983, in a sleepy Hampshire village, Gillian and Phillip Chung welcomed their daughter Alexa to the world. Alexa and her three siblings had an idyllic childhood filled with ponies, dance classes, and recorder lessons.
Alexa remained in the small village of Privett for most of her life and attended Perins Community School. She left the area for the first time when she attended Peter Symonds College in Winchester for sixth form.
Her sense of style developed at a young age and she said "Not to blow my own trumpet, but by the time I was eleven, the girls at school who were fifteen and sixteen were buying the coat I had."
But Alexa's trendsetting ways came with a steep price tag: bullying.
She explains "They'd tease me at first. It would be a solid month of 'Alexa, why do you have a record bag? Alexa, why did you cut all your hair off? Alexa, what are those funny loafers? And a month later, they'd all be wearing it too."
It wasn't just her schoolmates that recognized Alexa's incredible style. By the time she was 16 — and ready to enroll at both Chelsea College of Arts and King's College London — she was scouted by a modeling agency while attending the Reading Festival.
Immediately after being scouted Alexa's career as a model took off. She modeled for Elle Girl, CosmoGIRL!, Sony Ericsson, Tampax, Urban Outfitters, and Fanta and appeared in music videos for all kinds of artists.
Despite her astounding early success, after just four years Alexa stepped away from modeling to focus more on fashion. She became a column writer for Company and The Independent and released her first book titled 'It' in 2013.
Alexa Chung and Tattoos
When it comes to tattoos, nobody knows if Alexa has one. While some sources claim she has an unfinished tricolor flag with the words 'NY' tattooed on her ankle, others suggest that she has a tattoo of a heart on her wrist.
In a 2016 interview with Stylist, she was asked if she has any tattoos. Alexa said "I've thought about getting one a lot. I recently got gifted a prison tattoo kit so I tattooed my friend, and it went very well. I gave her a polar bear."
If Alexa indeed doesn't have any tattoos, her career choices could be the reason for this. Most modeling agencies prefer their models to have no body art whatsoever as it takes a bit of work to cover it up.
Of course, the above is a blanket statement that does not apply to all brands as some prefer to work with inked models for 'edgy' and 'cool' campaigns. But J.Crew, Madewell, and AG Jeans — all of which have collaborated with Alexa — aren't exactly known for being fringe brands.
How Alexa Chung Expresses Herself
Body art or not, Alexa Chung manages to express herself just fine. She's the Creative Consultant for Eyeko, so she's bound to be in tune with her expressive side whether that's drawing, writing, or pottering around.
When she's not posting snippets of her enviable closet or practicing her pottery-making skills, Alexa is working. The star spends most of her time at the drawing board designing clothes for her brand ALEXACHUNG.
Though she's not a full-time writer these days, she pens the occasional article for publications like The Style. Alexa also shares photos of her doodles on Instagram along with captions such as "If I could draw something other than sideways heads I would."