Alexa Chung is a British television host, model, author, and fashion designer. She is best known for her appearance in the fashion world, as both a model and a clothing designer. Chung appears on various "best-dressed" lists, is seen front row at fashion shows, and has had a multitude of collaborations with major fashion brands including J.Crew, Madewell, and AG Jeans.
Alexa Chung is famous for her distinctive style and influence on the fashion industry, as a former popular model for Vogue, Elle, and Harper's Bazaar. She created her own clothing line and earned her place in fashion through her boyish and vintage looks, which inspire women from all over the world to cultivate their own styler while staying trendy.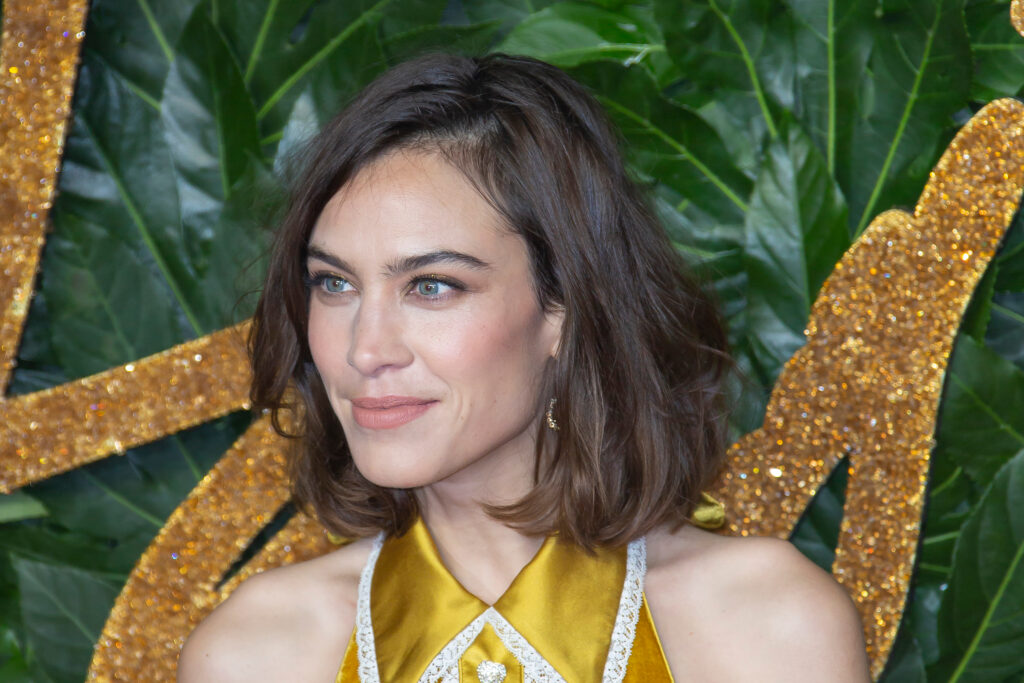 Alexa Chung is a woman who definitely does not let weird glances get to her. She has influenced the fashion industry through her individualistic, but still on-trend looks, and she somehow manages to look good in every single outfit she puts on.
Alexa Chung's Fashion Breakthrough
Alexa Chung is undoubtedly one of the biggest icons in the fashion world and an extremely popular trendsetter. The beginning of her career in the fashion world seems rather random, although it definitely worked out to her benefit and earning her status in the industry.
Chung was scouted as a model at the Reading Festival when she was 16 years old. Although she had been accepted to college, she signed with the modeling agency known as "Storm".
She began modeling, almost right away, for major brands such as Fanta, Sony Ericsson, Sunsilk, Urban Outfitters, and magazines such as Elle Girl and CosmoGIRL!
With intentions of attending university, Alexa Chung quit modeling after four years. College ended up not working for her, and instead, she started a career in television as a host for "Channel" and appearing in a variety of television shows.
Her time in television presenting did actually further her career in fashion, simply because it got her name and face out in the industry. Alexa became the face of a few fashion collections, including Vivienne Westwood's ethical clothing line, "Revamped", and New Look and DKNY Jeans.
Alexa officially had a recognizable face, one that made a multitude of designers want to work with her.
In 2009, the British brand, "Mulberry", released a bag named after her, becoming an instant hit and sell-out. The bag was responsible for over a 79% increase in revenue for the company the following year, and very much so gaining the attention of Chung's impact on fashion.
Chung became an editor for British Vogue, later appearing on the magazine's cover and being able to document her style choices in a full-spread.
Alexa Chung received major praise from fashion's biggest influences, such as Anna Wintour, The New York Times, and Karl Langerfeld. Anna Wintour described her as "a phenomenon" and Karl expressed his fascination with her, calling her "beautiful and clever".
Her Clothing Line
Alexa Chung launched her own clothing line, "ALEXACHUNG", in 2016. Critics were skeptical, but fashion lovers were excited.
People described the first collection as containing "street-style staples", and praised Alexa Chung for being able to truly reinvent her own personal style with identifiable elements of what she had been wearing for so many years prior. Due to the launch of her clothing line, it was now easy for fashion lovers to easily recreate Alexa's iconic looks.
The line has only progressed throughout the years, and fans seem to love the new and improved pieces each season. The official Alexa Chung website contains lookbooks, blog posts, how exactly to style the pieces, what's set to be on-trend the following season, and gives a glimpse of Alexa's personal favorites.
Alexa on Countless Best-Dressed Lists & Her Trendsetting Now
Alexa Chung has been featured on numerous best-dressed lists, including in Harper's Baazar, Vogue, and Glamour Magazine. She has even shared her own sources of style inspiration, some of which include Caroline De Maigret, Justin O'Shea, Lauren Santo Domingo, and Jen Brill.
Chung's ability to throw on anything and run out the door looking flawless has inspired so many women all over the world to do the same. Her imaginative, but classy and collective looks have set trends that made major fashion brands jump right into recreating pieces she seems to be wearing that season.
Her classic yet risk-taking style has made her the inspiration for influencers and brands across the globe. Part of why her style is so interesting is because she makes things popular that would otherwise be deemed as "mismatched" or strange to put together.