Ariana Grande is an extremely popular American singer and songwriter, originally from Boca Raton, Florida. Her career started at only 15 years old, after starring in the Broadway musical, "13". Since her Broadway debut and being featured on Nickelodeon's hit television show, "Victorious", Ariana has been incredibly successful in the music industry, receiving one Grammy award, one Brit Award, two Billboard Music Awards, three American Music Awards, nine MTV Video Music Awards, and 20 Guinness World Records.
Ariana Grande is pretty active on all social media platforms, including Instagram and Twitter, and joined the short video platform TikTok in October of 2020. The star currently has over 23.5 million followers and 64.9 million likes on the app.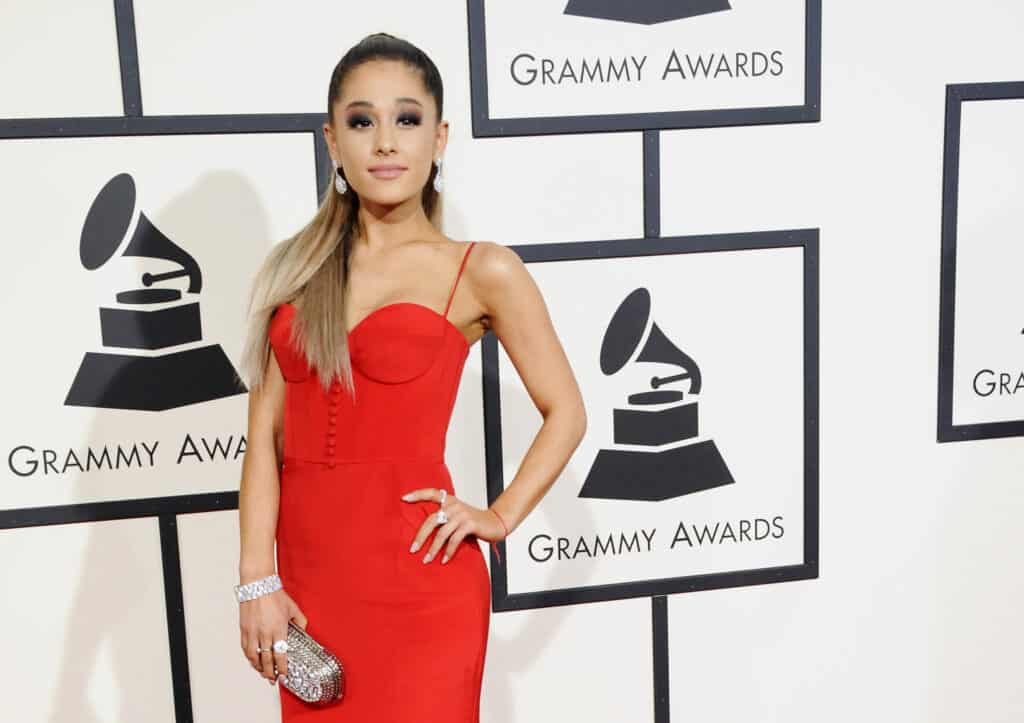 Ariana does not seem to be following anyone on the popular short video-sharing app, although she frequently reposts videos of fans dancing to her music and promotes her new singles. The artist's verified account is just her name, @arianagrande, and she seems to be loving the app so far!
Ariana Grande's Music Industry Stardom
Ariana Grande started her whole career with none other than a Broadway musical as a child. She played a role in the musical, "13" at 15 years old, and went on to be cast in smaller television show roles throughout her teenage years.
She was able to land a role in Nickelodeon's hit television show, "Victorious", as one of the main characters named Cat. Ariana's sweet and fun personality was perfect for the role, and she was later cast for a spinoff of the show called "Sam & Cat".
Although she was busy memorizing roles for the television shows she had been cast for, Ariana pursued a music career outside of her roles. She enjoyed being on screen in tv shows, but her true passions always laid in music.
Ariana's first appearance on a record was for the Victorious soundtrack, and in 2011, the star released a single called "Put Your Hearts Up" that was targeted at the younger Victorious audience. Her television career ended in 2014 after Sam & Cat came to an end after 35 episodes.
Ariana Grande's first debut album was "Yours truly" in 2013, and reached number 1 on the Billboard 200 chart. People in the music industry quickly gained respect for the actress and started to take her music seriously.
2014 was the year of major collaborations for the artist, as she collaborated with bigger names in the music industry at the time, such as Nicki Minaj, Jessie J, Iggy Azalea, and Mac Miller. She came out with her second album, "My Everything", and had three of her singles reach Hot 100's top five charts.
Grande continues to kill it in music and kicked off her first world tour in 2015, where she played a total of 81 dates in arenas across North America, South America, Europe, and Asia.
Her third album, "Dangerous Woman", was released in May of 2016 and featured Future, Lil Wayne, and Nicki Minaj, yet again. Ariana also received the artist of the year award at the American Music Awards in 2016.
Throughout 2017 and 2018, Ariana continued to dominate the charts, with singles such as "Thank U, Next", "No Tears Left To Cry" and "God is a Woman" hit the top slots.
Ariana Grande continues to put out new albums and singles, and we still see her headlining major events, dominating the charts, as well as her bubbly personality on talk shows, award shows, the news, and on social media.
Ariana on Social Media
Ariana Grande is definitely one of the celebrity icons that enjoys giving their fans a little glimpse into their personal life. From engagements to promoting new music, Ariana seems to enjoy sharing photos on social media, especially Instagram, while taking a break whenever she feels it's necessary for her mental health.
Despite having an insane 219 million followers on Instagram, Ariana knows how to stay connected with her audience and shares casual photos, along with updates about her life and music. Her pictures never seem too posed and she uses her platform to voice her opinions about various world events, as well.
The artist uses Twitter to share her fans' reactions to songs, promote music, share random thoughts, post pictures, and even occasionally retweet fun videos her fans send her way.
Ariana made a TikTok account near the end of 2020, and despite not following anyone, she reposts videos of her fans dancing to her songs, specifically "34+35". She also posted a glimpse of the music video for "Positions" on the app.