Mac Miller adopted a dog named Myron in 2017 when he and Ariana Grande were still dating. After his tragic passing, he left his faithful dog behind, but thankfully Myron wasn't let alone.
Ariana Grande adopted Mac Miller's dog Myron and still has him. After the couple broke up, Myron stayed with Ariana Grande, and it was confirmed that she was taking care of his dog.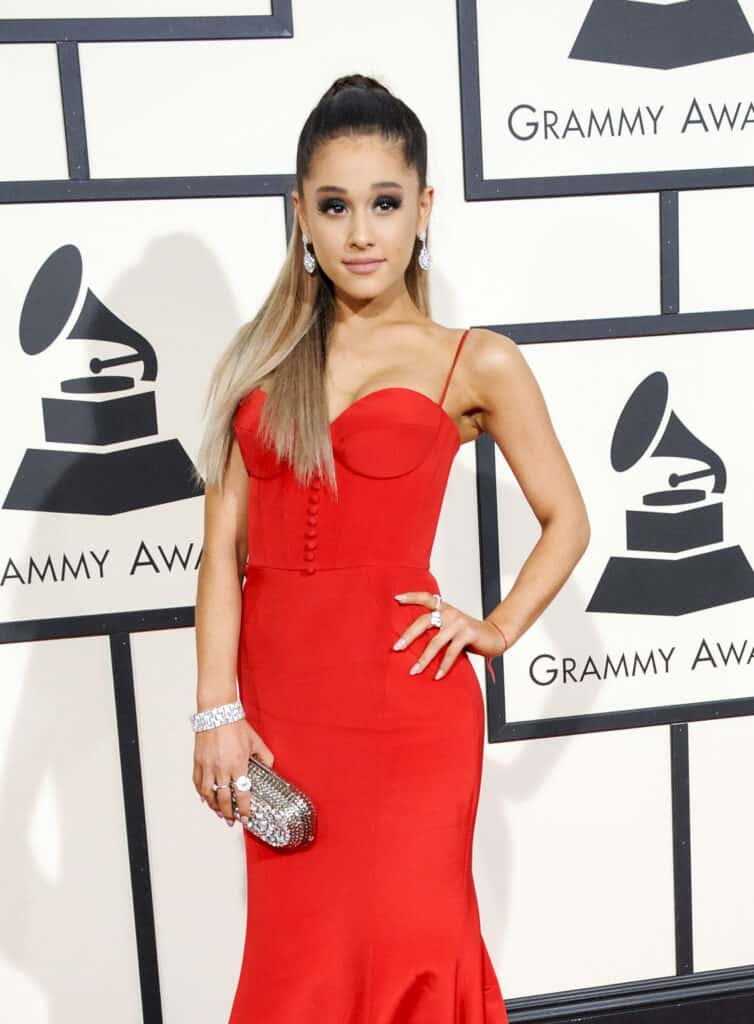 After Mac Miller's tragic and untimely death, it became clear that Ariana Grande would be taking care of Myron permanently so that he has a safe home with someone he's used to already.
Ariana Grande's Pets
Myron is not Ariana Grande's only pet.
Over the years, the 'Positions' singer has adopted over ten dogs from shelters, which means that they found their forever homes because of her.
One such pooch is named Toulouse, a beagle-chihuahua mix that Ariana Grande adopted from an animal shelter in 2013. He's appeared alongside his ponytail-sporting owner in her music videos for her songs '7 Rings' and 'Thank U, Next.'
According to Refinery29, her other dogs are named Cinnamon, Coco, Lafayette, Ophelia, Pignoli, Sirius, and Strauss. Including Myron and Toulouse, that's a total of nine dogs!
In addition to her dogs, Ariana Grande has another four-legged baby – her pet pig named Piggy Smallz. Piggy Smallz was a gift from Grande's ex-fiance, Saturday Night Live comedian Pete Davidson.
Piggy Smallz also featured in an unofficial music video for Grande's song, 'Breathin',' on Ariana Grande's YouTube account.
Ariana Grande loves animals. In the popstar's own tweeted words, "I love animals more than I like most people."
In line with her adoration of animals, Ariana Grande launched an animal rescue named Orange Twins Rescue. Its mission states that it aims to "rescue and rehabilitate animals in need. Senior animals, strays, neglected, abused, or special needs, we do not discriminate and are proud of our fast-acting, effective, and loving work!"
The non-profit animal rescue is located in Los Angeles, California, if you would like to adopt any of the adorable dogs that are available on the website. The organization is also accepting foster applications.
Ariana Grande has made it clear time and time again that she loves animals, and this new animal rescue seems like the perfect fit for the 'No Tears Left to Cry' singer.
As for Myron, he seems to be well-loved, and it is clear that he has a special place in her heart. In 2018, Ariana Grande thanked Myron and Toulouse in an Instagram post, thanking the pups "for being the realest bitches i've ever known."
It must be challenging for an animal to lose its owner because they can never process the loss. It must be incredibly comforting for a sweet dog like Myron to have been adopted by a familiar face like Ariana Grande.
Ariana Grande and Mac Miller
Mac Miller passed away under incredibly tragic and unexpected circumstances and consequently wasn't able to make preparations for his beloved pet. Although Ariana Grande and Mac Miller broke up before his death, it was clear she still cared about him and went the distance to care for his pet after his passing.
Ariana Grande and Mac Miller famously dated for almost two years. Mac Miller died suddenly in 2018 from an accidental overdose.
Ariana Grande has described her time with Mac Miller as full of love; however, in the end, it is very challenging to be a romantic partner to someone with an addiction. If you or a loved one is struggling with an addiction, there are resources available.
It must have been incredibly difficult to lose someone that she was so close with and to process that loss in the spotlight. Ariana Grande told Vogue that "I'm walking this fine line between healing myself and not letting the things that I've gone through be picked at before I'm ready, and also celebrating the beautiful things that have happened in my life and not feeling scared that they'll be taken away from me because trauma tells me that they will be, you know what I mean?"
Thankfully, Myron was around to help. Ariana Grande was known to travel with her beloved pet dogs following Mac Miller's death, and it was most likely a comfort to both Grande and Myron to be close to someone they could trust.