Known for her wide vocal range and signature high ponytail hairstyle, pop star Ariana Grande has built herself a successful musical career. Although many people know her hit songs 'Thank U, Next' and 'Dangerous Woman', some might wonder if she wrote them herself.
Ariana Grande is involved with the process of producing her music, however, she has been open about the fact that she does not write all of her songs and works with a team. She has also had songs written for her by other musicians like Harry Styles, who co-wrote "Just a Little Bit of Your Heart".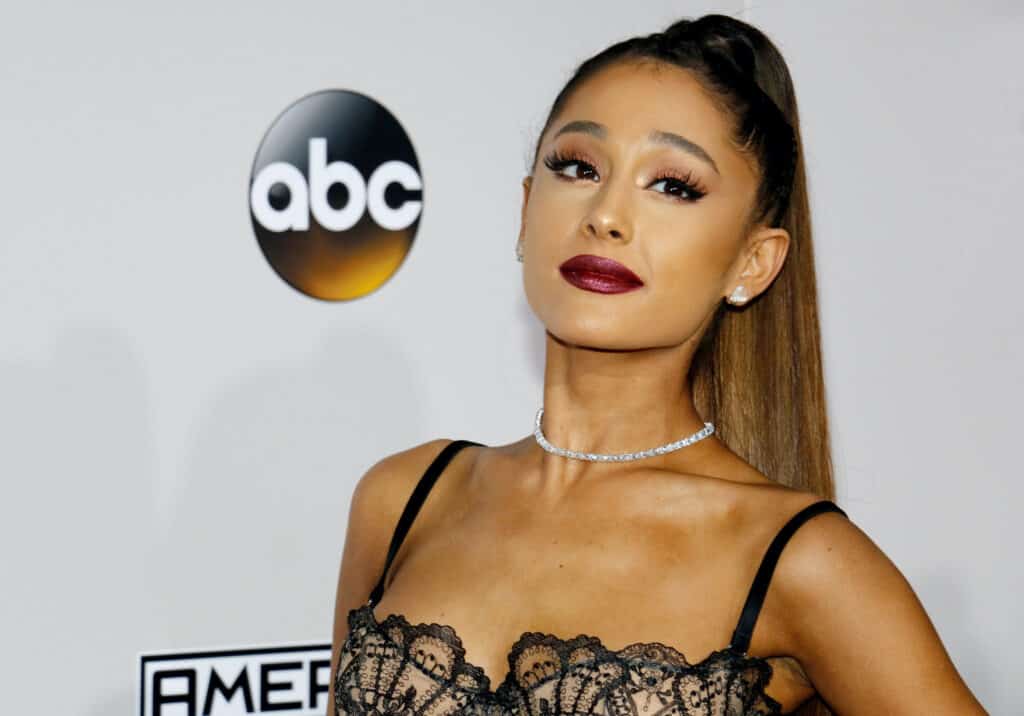 Although Ariana Grande may not have gotten there all alone, her success story is certainly impressive nonetheless, and she has been honest with her fans (called Arianators) about her creative process.
Musical Style and Influences
Ariana Grande's musical style has evolved throughout her expansive career; she started out as the vocally-fierce yet adorable and sweet Cat Valentine on the Nickelodeon sitcom "Victorious" and has progressed into a pop and R&B star who balances being a dangerous woman and an emotionally vulnerable one.
She has experimented with a variety of genres, such as reggae on her hit single "Side to Side" with rapper Nicki Minaj and trap with her song "7 Rings", which was released as a single in 2019 from her album "Thank U, Next".
As she is known for having a vocal range of just over four octaves, it makes sense that Ariana Grande has named powerful vocalists like Whitney Houston and Mariah Carey as some of her musical influences. With such a range, it's clear how she became known for her talent for vocal impressions, especially after a viral interview on "The Tonight Show Starring Jimmy Fallon" in 2015.
Her creative team has consistently commented on how amazing it is to collaborate with someone with both vocal talent and a strong creative vision. Savan Kotecha, a songwriter, called Ariana Grande "a vocal savant" in a Rolling Stone interview.
Personal Life and Philanthropy
Ariana Grande's impressive vocals speak for themselves, but she doesn't shy away from singing about tough emotional topics like heartbreak, self-acceptance, and loss.
She has survived some almost unimaginable tragic experiences, including surviving a terrorist attack in 2017 and the death of a previous romantic partner, Mac Miller, at a young age.
It might have been easy to be knocked down by these circumstances – especially given the extensive media coverage of already difficult events – but the kindhearted singer seems to have used her challenges to help others. Her benefit concert following the terrorist attack at Manchester Arena, "One Love Manchester", raised over $3 million for the Manchester Relief Fund.
Ariana Grande has also discussed her struggle with anxiety and depression, helping to destigmatize mental illness, especially among her young fanbase.
She has a strong history of supporting philanthropic causes, including but not limited to Feeding America, WHO's COVID-19 Solidarity Response Fund, and MAC Cosmetic's AIDS Fund. Ariana Grande is also an outspoken political activist, supporting antiracism movements such as Black Lives Matter.
It Only Gets "Sweetener" From Here
Needless to say, the talented vocalist is known for much more than just songwriting – although the album credits for "Sweetener" demonstrate she does indeed write.
Her dedication to her craft has not gone unnoticed; Ariana Grande has won many awards for her music, including winning Song of the Year in 2020 with Lady Gaga for their song Rain on Me at the MTV Video Music Awards (VMA). She also won a Grammy for Best Pop Vocal Album with Pharrell Williams in 2019 for her album "Sweetener".
She was also profiled by singer and YouTuber, Troye Sivan, for TIME's annual list TIME 100: The Most Influential People in 2019, in which he described Ariana Grande as, "the most real person I've met" and said that he's "been inspired by that resilience, love, care, and heart in someone I'm lucky to call my friend."
Ariana Grande was also featured on the cover of VOGUE for their August 2019 issue, where she spoke about her brief engagement to SNL comedian Pete Davidson, how she handles critique about her personal style, and creative process.
She's also a parent to a beloved pet pig named Piggy Smallz, for whom she created an Instagram account that amassed over 390k followers, and featured in an unofficial music video for her song "breathin".
Hopefully, the future holds nothing but sweet things for the musician.