With a song title like "Tattoo," you might expect that American singer-songwriter Ava Max is boasting some skin artwork of her own, but as anyone who has listened to the song will know, the track is actually about something entirely different. With all of that in mind, does Max have any tattoos?
Ava Max does not have any tattoos, nor has she ever expressed any interest in them. The closest Max has personally come to tattoos is the mention of them as imagery in a song from her 2020 album Heaven & Hell, titled "Tattoo."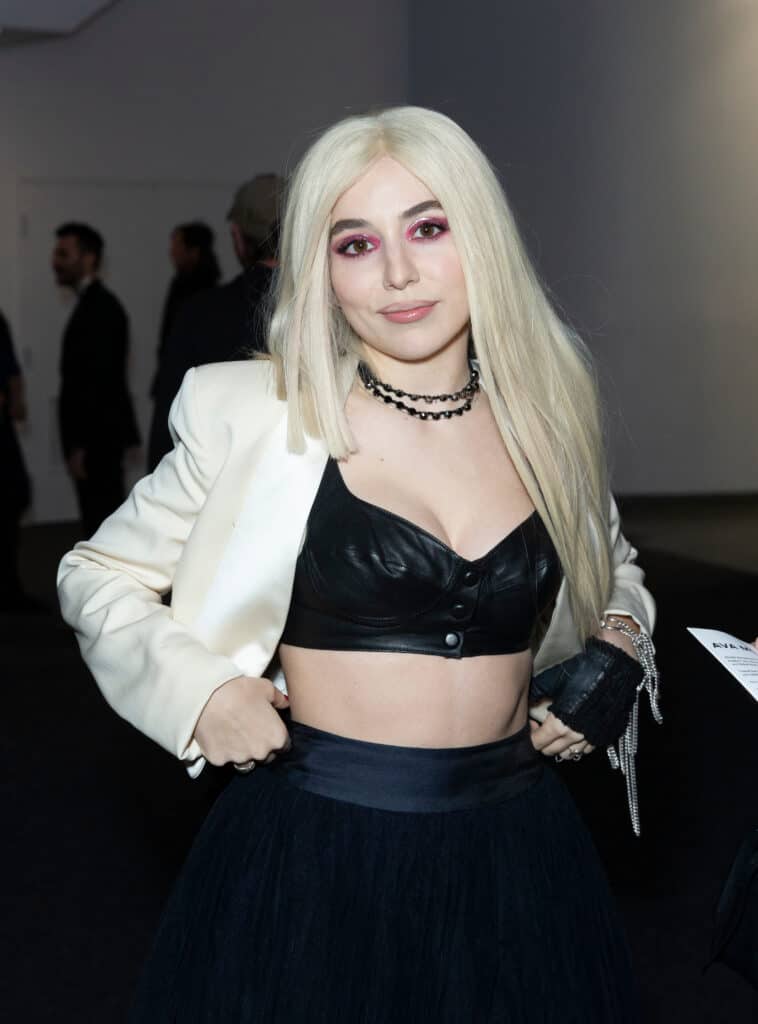 Unfortunately for the fans out there who are simultaneously both enthusiastic about adorning the body with artwork, and also a fan of Max's musical talents, you'll be saddened to find out that she hasn't chosen to use her body as a vehicle for her artistic tastes.
For those of you out of the loop on all things Ava Max, what exactly does the song "Tattoo" have to do with tattoos? Does her lack of them in some way impact her authority when using them as imagery?
The Real Message Behind 'Tattoo'
This likely won't be news to you, but of course, even the most casual enjoyment of the song and the contents of the lyrics will be enough to inform the listener that tattoos are far from being the subject matter.
Instead, the song is about the permanent marks that first love can make. The comparison to tattoos is used to metaphorically represent the pain, the permanence, and the significance of that first love and the way that it will never leave you.
Despite not having one herself, those three traits of both a tattoo and the process of getting one are understandable enough by absolutely anybody, regardless of if they have ever had one themselves.
One interesting fact about the concept of the song "Tattoo", particularly in relation to the idea of something being permanent, is the fact that initially, the song was going to be called 'Black Shoes'.
In an interview, Max goes over this fact, explaining that the original rendition of the song instead spoke of the aforementioned black shoes, shoes that are always worn and never come off. Along with her songwriter, she sensibly chose to go in a more relatable direction with the song, since by her own deduction not everybody wears black shoes all of the time.
Max's Other Expressions of Love
With or without a tattoo to back it up, the imagery that Max uses to describe love across her various tracks really gives us a window into her soul on the subject. It's not the first time she's grappled with the topic, either, as multiple tracks on her debut album deal with affairs of the heart.
Where a track like "Tattoo" broaches the topic of first love, other numbers on the album like 'My Head and My Heart' instead tackle the equally as powerful concept of the broken heart. Of course, there's also the memorable, if slightly unnerving, 'Sweet but Psycho' and it's accompanying music video, singing a message of the dynamic of her romantic side.
Iconic Look Without Tattoos
More so than anything else, one of the main reasons to get a tattoo other than the expression of your own individual reasons or interests is simply because they can look both beautiful and stylish when done well. In the case of celebrities, there are plenty of famous musicians and singers that come to mind when thinking of iconic looks.
A tattoo isn't the only way to achieve a memorable look, though. It can be easily done with a specific look, commonly achieved by trendsetting pop superstars that etch themselves into fashion history with a unique style.
In Max's case, it isn't a tattoo or a specially selected wardrobe that stands out when thinking about what makes her stand out, it's the one-of-a-kind 'Max Cut'. Her asymmetrical hairstyle is without a doubt the most eye catching feature in whatever outfit she wears, so specific to her that it has even inherited its name from her.
In the exact same way that some will get a tattoo intended to have meaning, whether to remember or commemorate, Max's hairdo also has reasoning equally as foundational to her character, as the outlandish cut was what finally led to her gaining confidence in herself.