From the releases of her early songs on SoundCloud to the monumental success of her debut album When We All Fall Asleep, Where Do We Go?, Billie Eilish has repeatedly demonstrated that she is one of the most unique and innovative artists in the modern music industry. She has also established a strong social media presence and has amassed millions and millions of followers on Instagram, Twitter, and Snapchat, but does Billie Eilish have TikTok?
Given her substantial presence on various social media platforms, it should come as no surprise that Billie Eilish has joined the growing number of celebrities on the popular video-sharing app TikTok. While this is certainly a delight to her legions of fans, some of them have taken it upon themselves to create entire TikTok pages dedicated to the singer, songwriter, and musician, featuring a wide range of imaginative and engaging visual content.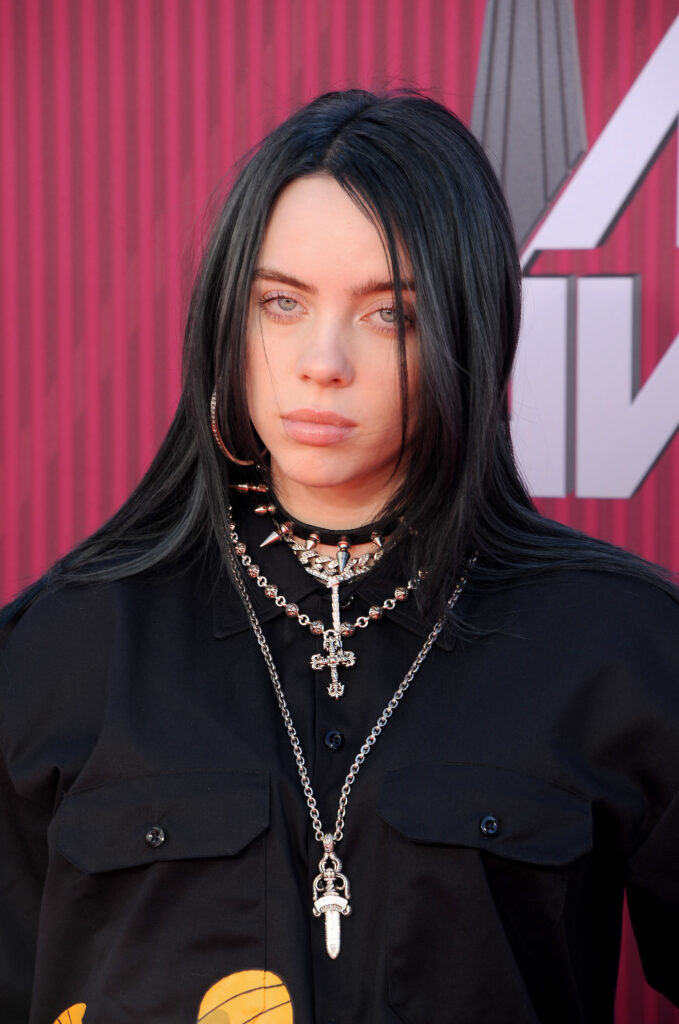 Billie Eilish On Social Media
Instagram has become a major hub for artists, celebrities, and content creators from all over the world. As such, it is a powerful platform that can be effectively utilized to reach millions and even billions of people.
Billie Eilish has made hundreds of posts on her Instagram account and has received consistently high levels of engagement from her millions of loyal followers. Her posts include promotions of her music, casual photos of Eilish and her friends, and heartfelt messages about social justice and world events.
On Twitter, Eilish posts much of the same content. She also reposts content from other Twitter accounts, in what is commonly referred to as a retweet.
Snapchat allows its users to post photos and short videos that remain on the app for 24 hours before being archived. Much like Twitter and Instagram, Eilish's account on Snapchat has a large following and frequently posts new content.
In March 2020, the music star discovered that numerous fake Snapchat accounts were purporting to be her. While she is indeed on Snapchat, Eilish does not privately message other users as these accounts had been.
To clear up the confusion, Eilish explained in an Instagram post that any accounts messaging people in her name were completely fake. She also apologized to other Snapchat users who had been victims of the scam.
Billie Eilish On TikTok
Though many celebrities have yet to join TikTok, Billie Eilish has fully embraced the popular video-sharing app and its countless users, many of whom are her fans. Other singers and musicians who have joined TikTok include Selena Gomez, Justin Bieber, and Dua Lipa.
Eilish posted her first video on TikTok on November 11, 2020, which has since garnered over 35 million likes. Check it out below:
One of the particularly interesting aspects of TikTok is that longer or more complex videos do not necessarily gain more views or likes.
For example, Eilish's third TikTok video is only a few seconds long. While the video features one of her songs, Eilish does not even speak and simply looks at the camera.
However, this video has gained over 50 million views and 10 million likes, as well as thousands of comments and shares.
While she may not be as active on her account as some celebrities, Eilish achieved millions of views and likes with just a few videos. The growth of her following on TikTok shows no signs of slowing down and will almost certainly increase as she posts more and more content.
Billie Eilish's Fan Accounts On TikTok
In addition to her personal account, there are multiple fan accounts on TikTok dedicated solely to Billie Eilish. Since they are not officially administered or endorsed by Eilish, these accounts are unable to post any original video content.
Despite this, her fans find ways to put their own spin on existing videos of Eilish. By adding music, filters, and other effects to these clips, they can create something fun and exciting that other fans will enjoy.
These fan accounts have a variety of names, ranging from billieeillishpirate and billiexbillie to .billiss and eilishtok. The content they post includes clips from her own TikTok account, music videos, concerts, and other live appearances.
The existence of such accounts, as well as their countless videos and large followings, are indicative of the massive fanbase that Eilish has amassed in a relatively short period. No matter what social media platform she may be on, her fans are always eager to see her latest post.