Fame, the intangible and unexplainable golden trophy awarded by a combination of public appeal and mainstream affection. There are plenty of talented individuals for whom fame was always an elusive dream, but talent doesn't always equate to success, so what is the little extra required that made Billie Eilish famous?
Billie Eilish is famous due to her talent as a singer, and the massive success that she had with her debut album and its singles. Of particular note on the album When We All Fall Asleep, Where Do We Go? was the song "Bad Guy."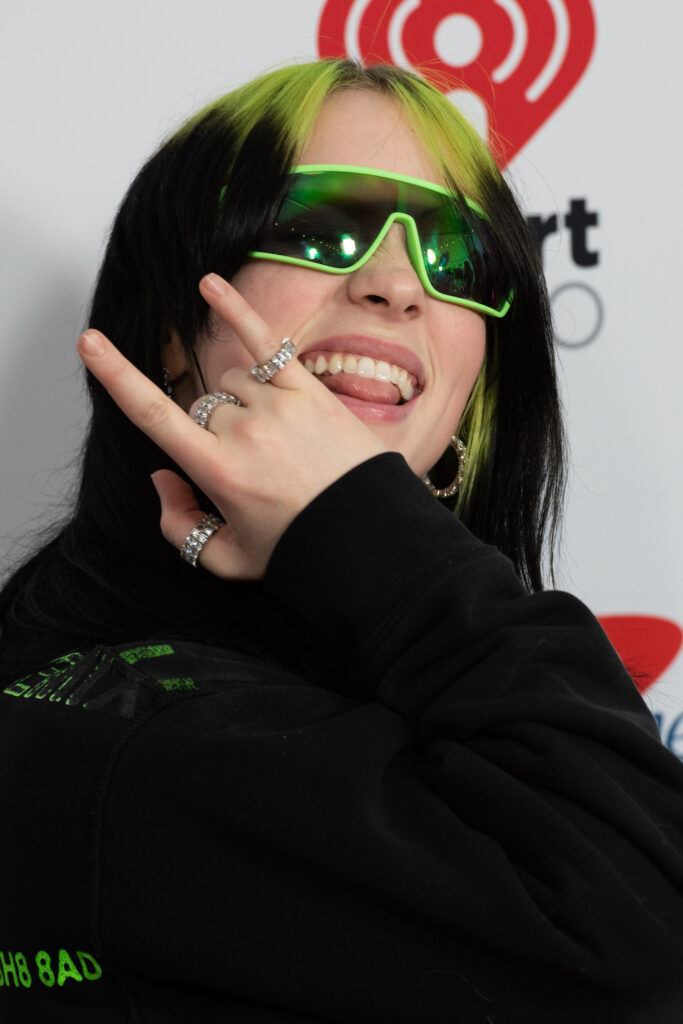 In the case of singers and songwriters, sometimes you can have all the talent in the world but simply never get the opportunity you deserve. That much-deserved opportunity often takes shape in the form of managing to release that one special album or single that captures the hearts and minds of listeners.
For Eilish, her breakout piece that solidified her popularity was without a doubt "Bad Guy".
Talent First
As much as it's possible to never manage to capture fame even with all of the right talent, it's equally as possible to end up with a situation the other way around too, fame without the talent. Manufactured pop stars, reality TV show contestants, the list of ways to make a name for yourself in the public sphere is almost endless.
The problem with taking that route is that it is not destined to last. Once audiences grow tired of you, or once it becomes apparent that you didn't put the work in to earn your place, the attention of fans will drift away elsewhere.
For someone like Eilish, this isn't the case. Far, far prior to the release of her incredibly popular album and the iconic single spawned from it, Eilish had already been writing and singing her own music.
Her debut EP Don't Smile at Me, for example, had been worked on since before 2016 and saw the release of multiple singles across the next few years. Although they weren't record-breaking chart-toppers themselves, their flagship album did very well in the charts.
Something important to keep in mind during all this is the fact that Eilish was only 13 years of age when she began making her first steps towards a music career in 2015. One of the most influential and important figures in her life at this time was her brother, Finneas.
For all of the raw talent that she clearly possessed, she was still essentially a child at 13. Her brother Finneas, however, was already a veteran when it came to creating and producing music, making him the perfect person to cultivate her potential.
Creating A Buzz
If fame can be measured by the kind of buzz that you are creating, then even at the age of 13 and 14, Eilish was already off to a good start. The music that Eilish and her brother Finneas released on Soundcloud, one of which was a song intended for Finneas' band, racked up hundreds of thousands of plays.
This was, without a doubt, the beginning of her ascension to fame. The notice that the song generated earned her a sort of fast-track to a record deal, with multiple parties and labels being interested in getting the chance to work with a young prospect that had so much potential.
As the years went by, and 2017 rolled around, that potential was realized with the release of her debut EP. Alongside Eilish herself, Finneas continued to exercise a great deal of creative input over the album's tracks.
The combination continued to strike gold, and the album charted incredibly well both in the US and all across Europe and the rest of the world. It was at this point, that if you hadn't heard of Eilish, then you were about to.
Work had already begun on the new album, with one of the singles being released less than a year after the first EP had dropped. It was the album's fifth single, "Bad Guy", that catapulted Eilish into the limelight.
Once again, it was another joint effort by brother and sister Finneas and Eilish, ripping through the top spots on multiple charts and bringing Eilish into the same stratosphere as other high-profile artists.
Her fame has continued to grow since then, her unique style and young age promising a long career and a large body of potentially classic work.