She's the princess of pop, a living legend, and a pioneer among female singers. Of course, we are talking about Britney Spears; did you know that the famous artist has her own TikTok account, too?
@britneyspears is the official TikTok account of the singer, dancer, and songwriter Britney Spears. A while ago the famous star started her own account on the platform and has almost 3 million followers and more than 9 million likes on it.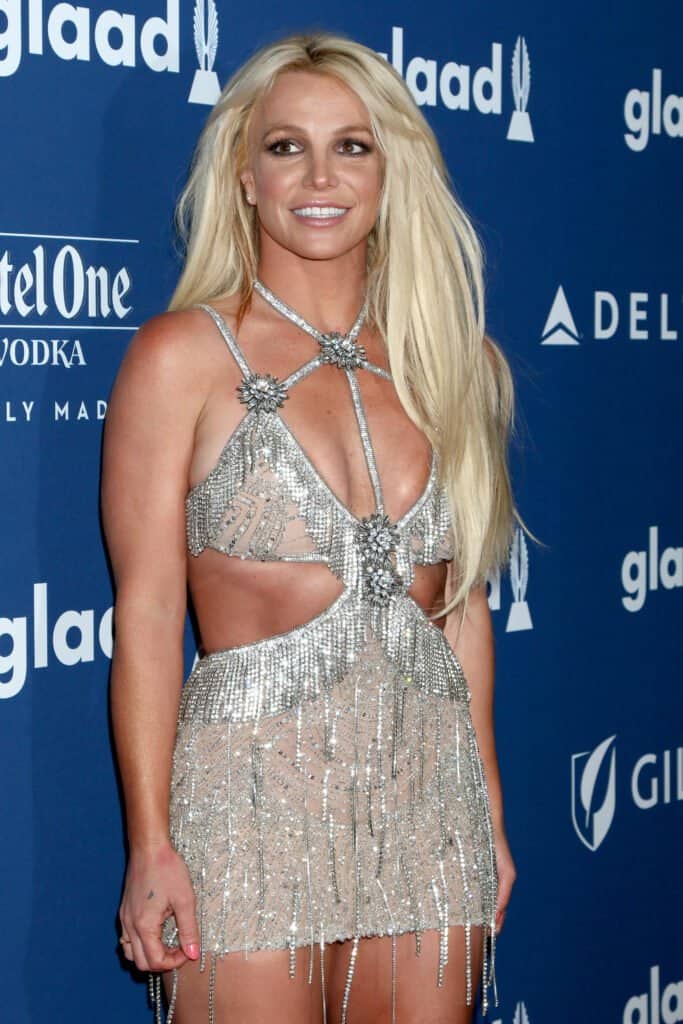 Although Britney Spears is surrounded by controversy lately, everyone is now happy to see her posting videos of her having fun. If you want to know more about Britney and what she is doing these days, we got you covered.
Concerning Posts on Social Media
The internet is full of news about Britney and her conservatorship problem. However, her social media is actually pretty normal.
She has dozens of videos of her dancing and training with her ripped boyfriend. Also, she even considers TikTok is just "the cool thing that you're supposed to do these days" and nothing else.
Even though she mostly posts dancing videos, she also posts other types of videos that have concerned a vast majority of her fans lately.
In these videos, the singer dances to a stationary camera and not much else. But the duration of the videos, the same stiffed movements, and the erratic dances have fans puzzled all over the platform.
Anyhow, many hardcore fans of the performer are making conspiracies about what is really going on with Britney's life based on these videos.
Probably one of the biggest scandals was when she "accidentally" burned her house gym. Many of her followers assure that this was a cry for help from the singer to get some media attention.
Apparently, the interpreter of "Baby One More Time" wants to oust her father Jamie Spears as the sole conservator and get her rights back again. This means that her father would not have any legal power over the finances and career decisions of his daughter.
The only problem is that people believe that her actual voice is not being heard, which caused the #FreeBritney campaign to be launched.
What's #FreeBritney
To explain what the campaign is all about we have to go back a few years. It was in 2007 when the singer had her famous meltdown.
The singer shaved her own head and hit a car with an umbrella in front of a group of paparazzi.
After her actions and a trial, a court decided to impose a conservatorship on Britney's assets as she was mentally unstable. The elected co-conservators would be Jamie Spears, the father of the singer, and her lawyer.
Since then, Britney has not been able to control most of her own life or make any important decisions, making it pretty hard for the performer and her career. She recently attempted to remove her father from this position, but the court has not yet granted this permission and fans are furious about it.
The #FreeBritney campaign was launched to help the singer get more power over the decisions of her own life. The fans assure that Britney Spears is being exploited under the conservatorship.
And if that wasn't enough, the lawyer selected as one of the co-conservators resigned from this position without speaking too much about it. Besides that, Britney's ex-husband, Kevin Federline, filed a police report against Jamie Spears for an alleged altercation with Sean Federline, Britney and Kevin's son.
There are many things around this case that just make fans worry. Some of them even reached out to the singer and tried to contact her through coded messages on her TikTok and Instagram posts.
Another conservator aside from Britney's father is her care manager, Jodi Montgomery. The reason behind this are the altercations that Jamie Spears had with his grandsons and some health issues that he suffered during that time.
Britney has been very clear about not wanting her father to come back as her sole conservator. Nonetheless, the court has the last call on this issue.
In Need of Fans' Support
It's amazing all the feedback the #FreeBritney campaign received in a short amount of time, with many celebrities such as Miley Cyrus, Paris Hilton, and Rose Mcgowan publicly supporting it. Britney even talked about this movement and was sincerely grateful to her fans for their love and support.
Right now all her fans and most people want the best for her mental and physical health. We will have to be patient and wait to see what the future holds for the princess of pop.