Pop legend Britney Spears has had a tumultuous career but has still managed to be one of the most successful pop stars in the world, with an estimated net worth of $59 million. So what does the "… Baby One More Time" singer do with her time?
Britney Spears' current daily routine is very secretive due perhaps to her negative past experiences with the press and the rules surrounding her conservatorship. However, she does document her workout routine through social media, which involves dancing and yoga.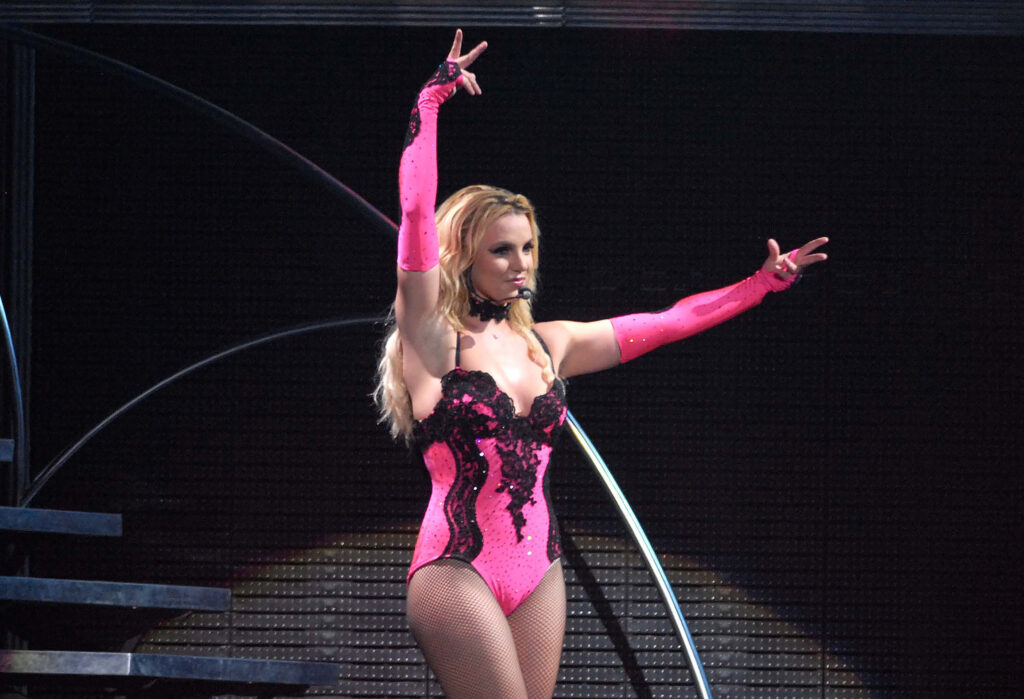 Britney Spears credits her workout routine for helping keep her sane during the COVID-19 restrictions, but the conservatorship less so. Her legal battles to have her father, Jamie Spears, removed from his conservator role have been highly publicized.
Daily Workout Routine
"You want a hot body? You want a Bugatti? / You want a Maserati? You better work bitch."
Britney Spears stays true to her lyrics. Her lighthearted and carefree Instagram videos documenting her dance moves and workout routines have become fan favorites, as she shares her routines with her followers.
In this Instagram video, she does some light boxing with her trainer. Britney Spears has generally been open about sharing her workout routines with her fans.
In this 2021 video, Britney Spears also credits herself for sticking to her portion control diet, which in her words, "is very hard when it comes to Doritos."
In another video, she shares her yoga routine with her fans as well as talks about the importance of prayer and meditation in one's daily routine. Britney Spears makes sure that the angle is set to make the video easy for fans to follow along with her yoga routine.
She says that she starts her day off with prayer, stretching, and yoga.
Although the videos themselves are fun and seem to be coming from someone who genuinely enjoys sharing her dance moves with her fans, some of the comments are unsettling. Fans in Britney Spears' Instagram comments ask her if she is okay and to send them coded messages so that they can know if she is safe.
These comments may be because of her conservatorship status.
Framing Britney Spears
"Framing Britney Spears" is a 2021 documentary by The New York Times Presents. The documentary explores Britney Spears' rise to fame, her altercations with the press, her mental health challenges, and the legal battles with her father over her conservatorship.
Britney Spears has been seen in many ways by the public; as a girl next door, as a sexual pop star, as a bad influence, as someone who was spiraling, and in the case of "Framing Britney Spears," as someone who is fighting for control over her life.
What is a conservatorship, you might ask. Well, a conservatorship gives another person or an organization the responsibility of care over someone who has been legally deemed unable to care for themselves or their finances.
Flare reported that Britney Spears was placed under conservatorship in 2008, and her father was chosen as a conservator in 2018, after her psychiatric hold.
Although conservatorships are typically for people who cannot care for themselves, Britney Spears has been working and touring consistently throughout her conservatorship. Although she may have had her own mental health struggles, as many people do, fans and members of the #FreeBritney movement argue that the conservatorship is unfair.
Additionally, "Framing Britney Spears" notes that Britney Spears has commented about being afraid of her father, Jamie Spears and that she wants him removed from his conservatorship role.
Vulture reported that a judge overturned her request to have Jamie Spears removed entirely. However, the judge did appoint Bessemer Trust Co. as co-conservator at the request of Britney Spears and her legal team.
Britney Spears herself has not commented on the "Framing Britney Spears" documentary, but ex-partner Justin Timberlake did.
In an Instagram post, Justin Timberlake apologized to both Britney Spears and Janet Jackson for benefiting "from a system that condones misogyny and racism."
He wrote, "I know I failed." However, many fans are criticizing the apology for being, in his lyrics, "too late to apologize."
Despite the documentary garnering more publicity, Britney Spears' legal battles are far from over as she fights for control over her daily routine.