He's an award-winning actor who starred in films like 'Pulp Fiction,' 'The Fifth Element,' 'The Sixth Sense,' and – of course – the 'Die Hard' franchise, but when the camera stops rolling Bruce Willis is a family man to his core. Bruce Willis is famously the father to five children, but are any of his offspring boys?
Bruce Willis does not have a son. He has five daughters named Rumer, Tallulah, Scout, Mabel Ray, and Evelyn Penn. Bruce had his first three daughters with his ex-wife Demi Moore, and the last two with his current wife Emma Heming Willis.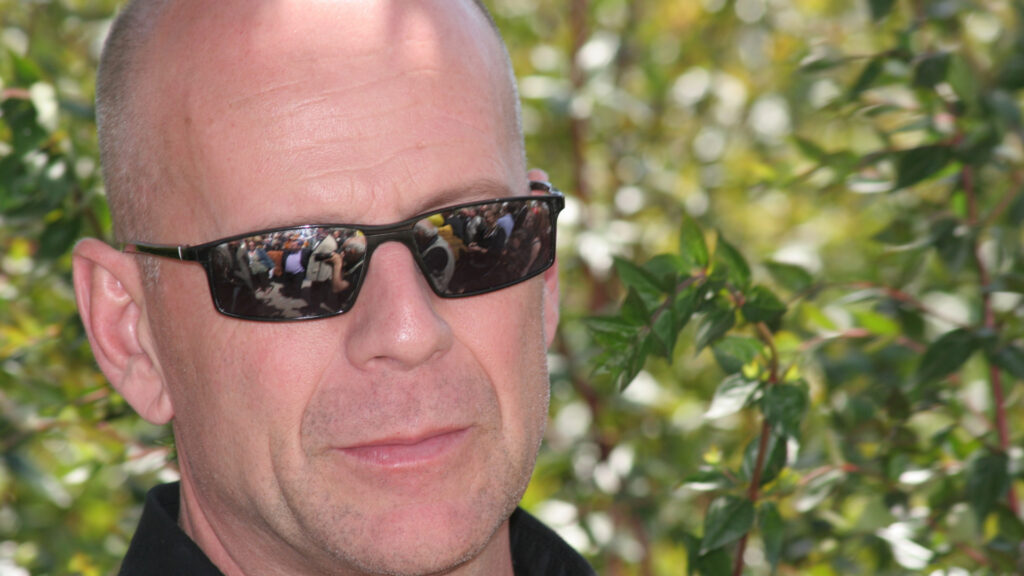 Though there are no boys in his brood, Bruce Willis's band of daughters is remarkable – but who are they? And does Bruce yearn for a son? Let's find out.
How Many Children Does Bruce Willis Have?
Bruce entered the realm of fatherhood on 16 August 1988 when his wife at the time, Demi Moore, gave birth to a daughter at Kentucky's Western Baptist Hospital a year after they got married. They named her Rumer Glenn Willis.
Next, on 20 July 1991, in the Sun Valley area of Idaho, the couple welcomed Scout LaRue Willis to the world followed by Demi and Bruce's last child, Tallulah Willis, who was born on 3 February 1994.
Four years after Bruce and Demi separated, the actor met and married British-American model Emma Heming and he became a father twice more. Mabel Ray Willis was born on 1 April 2012 and Evelyn Penn Willis was born on 5 May 2014. Both children were born in Los Angeles.
Who Are Bruce Willis' Children?
Though Bruce is by far the most famous of the Willis bunch, his children are household names in homes across the world. For the most part, this is simply because they're his children and they grew up in the public eye, but a few of his kids have gone on to make a name for themselves.
Rumer, Bruce's eldest child, followed in her father's footsteps and is an actor. She has quite an impressive IMDB profile and has starred in her fair share of films including 'The House Bunny,' 'Return To Sender,' 'The Escort,' and 'Future World.' She's also an accomplished television actress, and competed in 'Dancing With The Stars' in 2015 – and won the whole competition!
Scout also took a page out of Bruce's book and started acting in 1995. She has appeared in 'The Scarlet Letter,' 'Breakfast of Champions,' 'The Whole Nine Yards,' 'Bandits,' and 'Moonrise Kingdom.'
Keeping in line with family tradition, Tallulah is also an actress who has appeared in all of the same films as her big sister Scout, with the exception of 'Breakfast of Champions' and 'Moonrise Kingdom.'
The two youngest Bruce children are students, but envisioning them becoming actresses when they're older does not seem like a stretch of the imagination.
Considering he has five children, Bruce has certainly had practice at being a good father and he is thought to have close relationships with each of his daughters.
Does Bruce Willis Want A Son?
Two weeks after Evelyn Penn was born, Bruce told Daily Mail, "We didn't know what we were gonna have until the baby came out. In general, I think women should be in charge of everything. They should be running the country. Even if I had five boys, I'd still feel the same way."
When asked if he would like a son, the star responded, "Eventually, I'd like a son. But I'm okay now." Though Bruce, who was born in 1955, never officially announced that he was done having kids, it seems that this is indeed the case.
According to Showbiz CheatSheet, Bruce has now passed the baby-making baton onto Rumer. The actress revealed, "Even my dad puts pressure on me. Over the quarantine, he was like 'So, I'd like for you to have a son because I need some male energy in this group.'"
She jokingly continued, "But even still, if I have a son, I guarantee you guys, my dad would somehow try to come in and kidnap him, hijack the child, try and take him away!"