Although the English language is predominantly spoken in Hollywood, you will be amazed to know how many celebrities are fluent in German. The German heritage is commonly shared amongst many Hollywood icons, including the movie star Bruce Willis.
Bruce Willis can speak German. He learned German from his mother, Marlene, who gave birth to him on March 19, 1955 in Idar- Oberstein, West Germany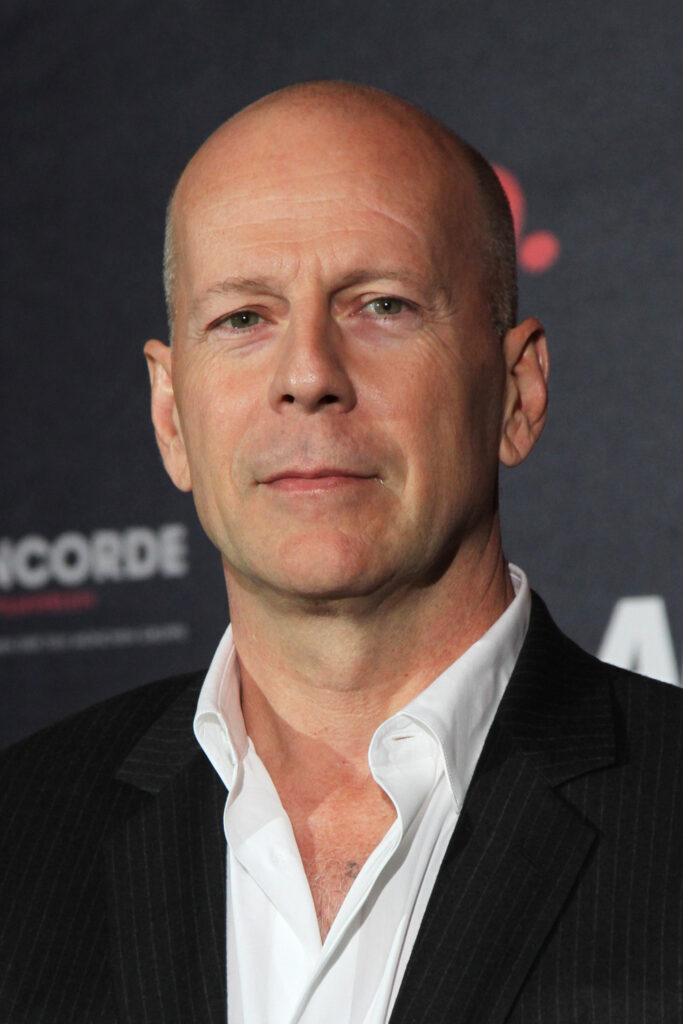 Bruce Willis is indeed a movie legend, the Hollywood icon who has appeared in many movies. Here are more interesting details regarding Bruce Willis:
Where Is Bruce Willis From?
The famous Hollywood icon Walter Bruce Willis is mostly known as Bruce Willis. He was born in Idar-Oberstein, West Germany, to his American soldier father, David Willis, and his German mother, Marlene Kassel.
However, shortly after he was born, his entire family moved to Carney Point, New Jersey, the United States, where his father worked as a welder, mechanic, and factory worker, and his mother worked in a bank.
He attended Penns Grove High School and joined the drama club after discovering his love for acting. He once had a stuttering problem at a young age, but he overcame it by performing on the stage. He also engaged in menial jobs before venturing into professional acting.
What Company Does Bruce Willis Own?
Bruce Willis, along with his business partner, Arnold Rifkin' owns the Cheyenne Enterprises. It is an American Television and Film Company. The company is based in Santa Monica, California.
When the company was first launched, it signed a first-look deal with the Revolution Studios, and has produced projects that star the movie icon, Bruce Willis.  
Who Are Bruce Willis's Siblings?
Bruce Willis has three siblings, David, Florence, and his deceased brother Robert. He is the eldest son of Marlene and David Willis.
His brother David Willis bears the same name as his father. He is the owner and president of Ixnay Pix, a production company, and has been in the same industry as Bruce Willis since 1983.
His brother, Robert Willis, was a web designer before he lost a battle with cancer at the age of 42 in the year 2001.
His 62-year-old sister Florence was born in 1957. Although she's in the film industry as well, there aren't many details about her.
What Happened to Bruce Willis's Brother?
In the year 2001, Bruce Willis's brother, Robert Willis, who was a web designer, was diagnosed with pancreatic cancer. A tragedy had struck the Willis Family, and after just two weeks of Robert's diagnosis, he passed away at 42.
In 2002, it was reported that Bruce Willis tried to communicate with his deceased brother through a spiritual medium. The experience had caused him to believe in the afterlife.
What is the Name of Bruce Willis' Restaurant?
The star Bruce Willis, alongside Arnold Schwarzenegger, Sylvester Stallone, and Demi Moore, were all promoters and investors of the Hollywood-themed restaurant, Planet Hollywood, which was launched in late 1991, in New York. 
In a couple of years, the company had several locations in different countries and generated a huge amount of money.
How Much is Bruce Willis' Mansion?
Bruce Willis lives with his wife, Emma Hemings Willis, and his children in Brentwood Park, Los Angeles.
In 2019, they bought their house for over $9.8 million. Their L.A.Mansion has over 12 bathrooms, seven bedrooms, two kitchens, an outdoor dining area, and a large pool.
Who is Bruce Willis' Ex-Wife?
Bruce Willis got married to Demi Moore on Nov. 21, 1987. The two had met at a movie premiere. After marriage, they had three children together but filed for a divorce in 2001. But although they are divorced, they are still very close friends.
Demi Moore is also an American actress and producer. She has starred in many movies.
What are Bruce Willis' Political Views?
Willie has his own views when it comes to politics and they may be considered liberal. He is an advocate for free health care and gun ownership rights.
"I'm a Republican-only as far as I want a smaller government. I want less government intrusion. I want them to stop pissing on my money and your money, the tax dollars that we give 50 percent of, or 40 percent of, every year, and I want them to be fiscally responsible, and I want these goddamn lobbyists out of Washington. Do that, and I'll say I'm a Republican… Okay. I admit it. I hate the government, and I hate political parties," was his take on politics.