Bruce Willis is one of the most iconic actors of all time and he has appeared in more than one hundred films. On top of his accomplishments as an actor, Bruce Willis is a successful businessman and one of the areas he's been most successful in is property. So, with millions of dollars at his disposal and extensive property knowledge on hand, where does Bruce Willis live?
Bruce Willis lives in a USD $9.8 million mansion in Brentwood, a Westside region of the City of Los Angeles that is popular amongst A-list celebrities. The home has everything Bruce needs, from an indoor gym to a private movie theatre.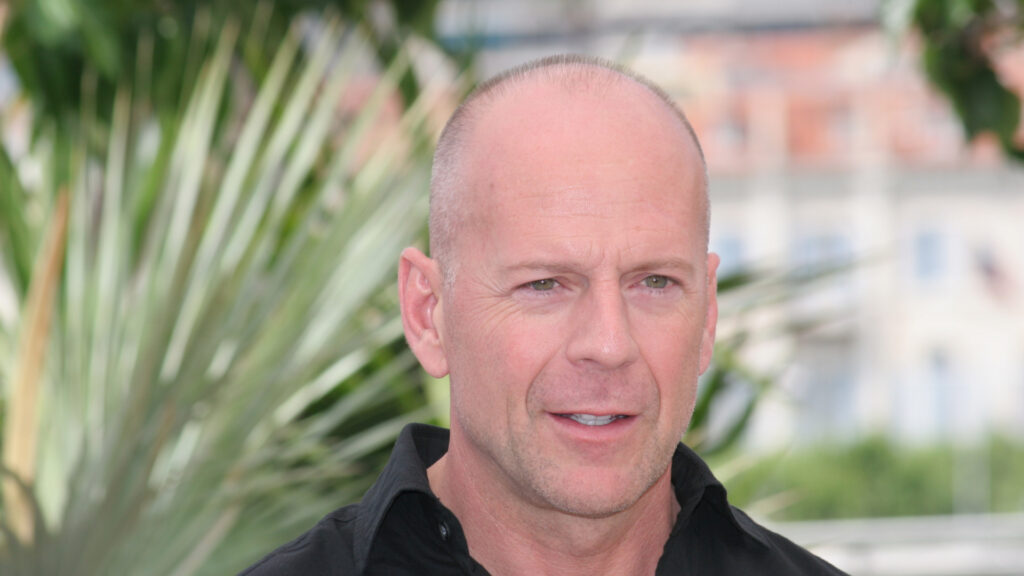 Let's take a look at where Bruce Willis lives now and where he has lived in the past. Plus, let's find out more about the properties Bruce owns in both his personal and professional capacity. Some of these properties are to die (hard) for.
Where Does Bruce Willis Live Now?
Bruce, together with his wife Emma Heming and their daughters, lives in the suburban suburb of Brentwood, in the Westside region of the City of Los Angeles. He purchased the 13,048 square-foot smart home for USD $9.8 million in 2019.
The house has a list of features that you would find in any luxury resort. These include a chef's kitchen, private balconies, a movie theatre, and an indoor gym, along with an indoor pool, spa, and sauna.
Though the Willis-Heming family is one of the most famous, several notable people live in Brentwood including Joan Crawford, LeBron James, Lea Michele, Gwyneth Paltrow, Gisele Bündchen, and Reese Witherspoon. Before they died, Betty White, Marilyn Monroe, Mickey Cohen, and Eli Broad lived in Brentwood too.
Where Did Bruce Willis Live In The Past?
Before moving to his USD $9.8 million mansion, Bruce and Emma lived in a different mansion; this one is found in New York. The family lived in the home for five years and when they moved Emma posted to Instagram, "Five years of beautiful memories were made in our home. I'm sad to leave this house and community."
The five-bedroomed house, which is located on 22.6 acres of greenery is found near the Bedford Corners area of New York has a wine cellar, tennis court, flourishing vegetable garden, and a huge 50-foot-long saltwater pool complete with a pool house.
The couple sold their home for USD $7.66 million in 2020, despite listing the property for a whopping USD $12.95 million in 2019.
What Properties Does Bruce Willis Own?
Over the years, Bruce has built himself an impressive property portfolio. On top of the Bedford Corners home he sold in 2019, Bruce has owned homes in the Turks & Caicos, Manhattan, Idaho, and several apartments in Trump Towers. In 2022, amid rumors of his failing health, Daily Mail reports that Bruce successfully sold more than USD $65 million worth of property.
A source close to the family revealed, "He knew he wouldn't eventually need multiple estates and apartments to travel between and that he would instead need to live in a safe environment surrounded by his family."
Bruce is not only a successful actor, but he's a successful businessman to boot. As you can tell from the above, property is one of Bruce's most impressive businesses and the actor shows no sign of letting up on his property-buying habits.
On top of the residential properties he owns, Bruce also owns a number of small businesses in the Hailey area of Idaho. He, together with his ex-wife Demi Moore, purchased, built, and renovated several stores in the Hailey under the name of one of his businesses, Ix Nay Investment Trust. These business ventures include opening a bar, a diner, a pizza place, and a movie theatre.
Property aside, Bruce also owns 3.3% of Belvedere SA's 'Sobieski Vodka' and he used to own a picture production company called Cheyenne Enterprises but gave up his half of the company in 2007. According to Crunchbase, the star has also invested in two different portfolio companies.