Camila Cabello managed to win the hearts of all of us in a short amount of time, but that's clearly not enough for her fans. Everyone wants to know more about her from her own point of view.
Camila Cabello's TikTok account is @camilacabello, amassing over 9 million followers and almost 50 million likes. Even though she is not too active on this social media platform, she does let us see a funny and jolly side of her in her short videos.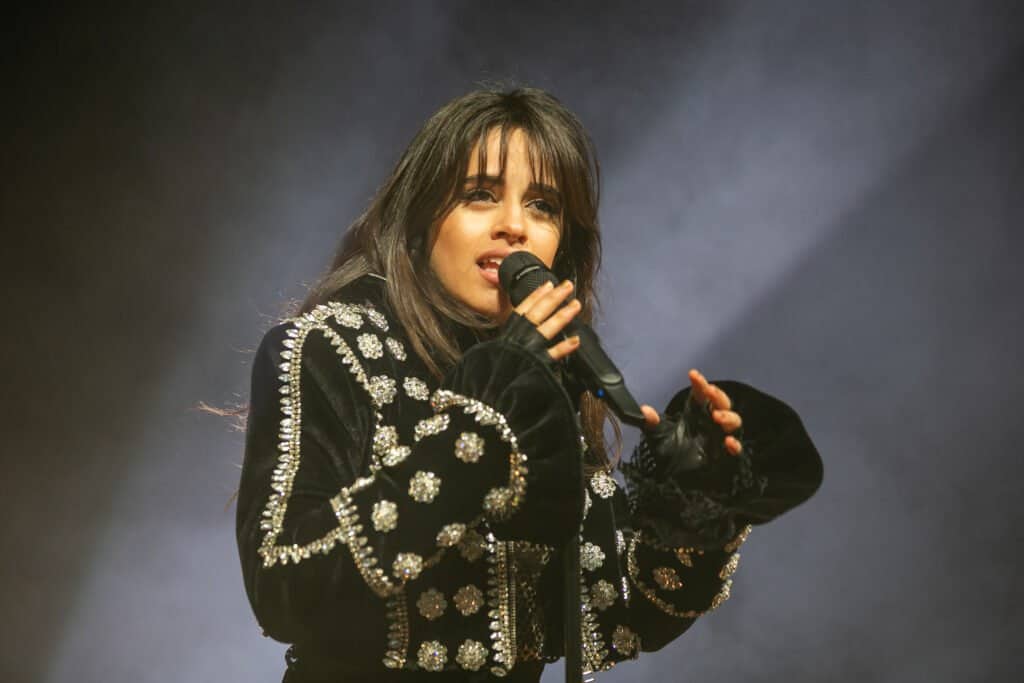 We love Camila Cabello and we definitely want to see more of her. Don't know what to expect from her TikTok account? Well, you actually might get a surprise from her posts.
Challenge and Love Posts
The TikTok account of Camila is pretty similar to the account of a regular young girl wanting to share her life with others.
The catch is that some of the famous songs she dances to in her videos are hers. You can often see a funny video of her making a joke, showing her pets, or dancing with her friends or family.
Of course, she also does entertaining challenges.
For example, she has a post of herself and her choreographer in which they pose and dance, and suddenly they switch to each other's outfits. This is a classic example of her humorous side. We get to see her using the oversized clothes of her choreographer and him, a really big guy, using a crop top and leggings.
She even has her own challenge with her own choreography known as the #MyOhMyChallenge, which went viral on the platform. The challenge carries the name of one of her hit songs from 2019.
Building Relationships with People
TikTok is the most famous social platform at the moment so it's only logical that Camila also uses it to collaborate with other artists.
She was part of a COVID-19 fundraising show on TikTok with other artists such as Steve Aoki, Terry Crews, and more. The idea of the show was to entertain and to motivate people to donate to all the communities that were affected by the disease.
The last time that we heard about a possible collaboration of the singer of "Havana" with another great star wasn't actually on her TikTok account. Actually, it was on a post of her love partner Shawn Mendes.
Mendes uploaded a video of him and Camila singing "The Climb," a famous song by Miley Cyrus. Later that day, Cyrus herself posted a comment proposing them to have a three-way.
But don't panic, Miley Cyrus was only talking about singing together as a trio. However, that may have not been the best choice of words.
Shawn and Camila's Private Life
There are two things that people on the internet go crazy about all the time and that is puppies and celebrity couples. The Canadian singer and Camila uploaded videos of them with their new golden pup, making the internet almost crash due to all the love they got.
The couple has been together for a few years now and they have shown us how much they appreciate each other with their posts and messages.
Camila and partner Shawn share a passion for music and life that seems to connect them quite well. It's simply adorable to see them play with their pets, sing, and laugh together.
Talking about adorable, it's amazing to see how emotional and sweet Mendes can be when he is talking about his girlfriend.
The singer of "Treat You Better" did a documentary about his fourth album on Netflix, in which he compares writing a song about Camila with taking a picture of the moon with an iPhone. His answer is simple, as he says the pic pales in comparison to the real thing.
Enjoy the Funny and Lovey-Dovey TikToks
There's a lot of future for the singer since her natural charm and talent made her solo career blossom. While we wait to see more of her music and her collaborations with her also-talented boyfriend, we can keep seeing her dance and have fun with her friends on the social media platform.
Join the Fandom
If you haven't followed Camila Cabello on TikTok yet, why do you even have a TikTok account for? Check her out and see more of her daily life, her dancing and singing, and maybe some more lovey-dovey moments with her boyfriend Shawn Mendes.
Who knows, we might even see that three-way with Miley Cirus really soon.