Karla Camila Cabello Estrabao, known popularly as Camila Cabello, is a Cuban-American singer and songwriter. Her beginnings in music stem from her career as a member of the group, Fifth Harmony, which formed on the X Factor USA back in 2012. While being a member of the group, Camila Cabello slowly started seeking out a solo career, and releases singles by herself that ended up making it onto the US Billboard Hot 100 chart. Her debut album was then released in 2018, after successful collaborations with major artists.
Camila Cabello purchased her home in the Hollywood Hills in California back in 2019 for approximately $3.38 million. The 3,570 square foot Mediterranean-style villa is perfect for the young singer and is positioned right above the Sunset Strip.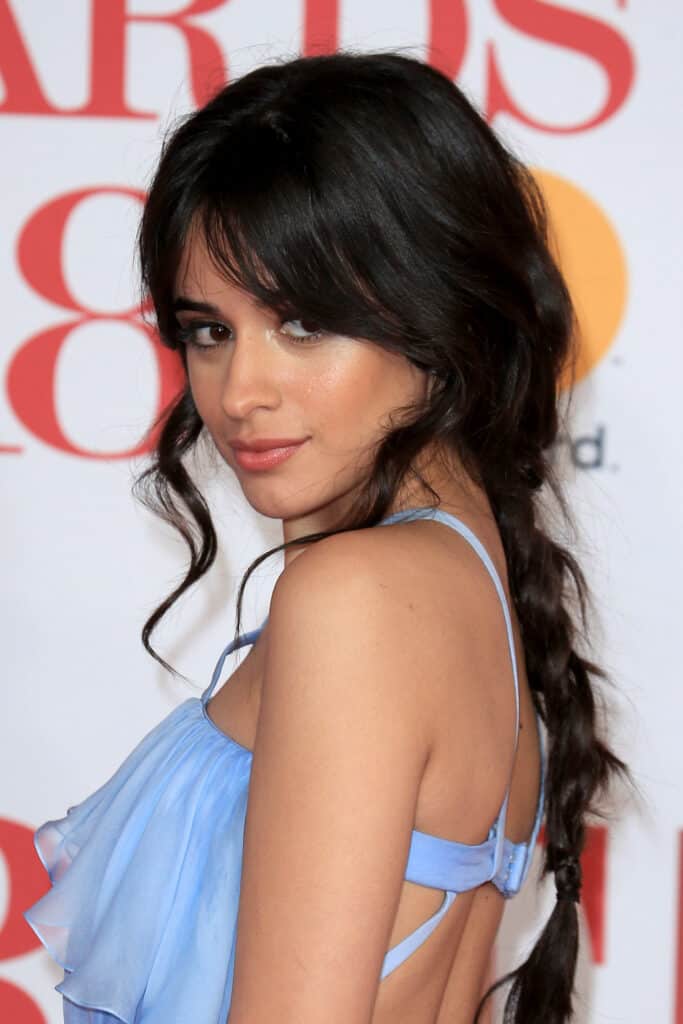 It looks like seeking out her own solo career while part of Fifth Harmony worked out for the rising pop star, as she is clearly incredibly successful in the music industry in Hollywood. Her single "Havana" made her score big on the top charts, and her successful collaborations with artists such as Machine Gun Kelly, Shawn Mendes, and others, have only expanded her career.
Camila Cabello's Start in Music
Camila Cabello was born in Cojimar, Cuba, and later moved to Miami, Florida when she was 6 years old. Her mother is Cuban and her father is Mexican, so she grew up in a spanish-speaking household.
She grew up listening to Spanish artists such as Celia Cruz and Alejandro Fernandez, and her love for music started almost immediately after moving to Miami when she was surrounded by Latin sounds.
Camila decided to audition for the X-Factor when she was 15 years old, and although she did end up getting eliminated, the judges ended up bringing her back along with her future groupmates to form a quintet called Fifth Harmony.
The group ended up finishing in third place of the season, but they were by far the most successful contestants. After wrapping up filming for the X Factor, the group released their EP called "Better Together" in October of 2013.
The EP ended up having different renditions, including a Spanish version, an acoustic version, and even a remix album. One of the songs on the EP titled "Miss Movin' On" was the highest-charting US X Factor single, and in 2015, the group released their debut LP called "Reflection".
Cabello was backstage during Taylor Swift's 1989 tour that year when she wrote the song, "I Know What You Did Last Summer" with the popular artist, Shawn Mendes. After the song was released later in the year, it ended up being on the Billboard Top 20 chart.
Although she was still part of Fifth Harmony, Camila worked on other projects by herself. In 2016, she collaborated with Machine Gun Kelly on a single called "Bad Things" which climbed to the top of the Billboard singles chart.
Following the release of her solo project in 2016, Camila Cabello announced her departure from Fifth Harmony and started to work on her career as a solo artist.
In 2017, Camila released her first solo single, "Crying in the Club" and was the opening act for Bruno Mars on his 24K Magic tour. Her first solo album was released in 2018 and ended the year with a few Grammy Award nominations.
In 2019, Cabello dropped the single, "Seniorita" with Shawn Mendes and she was once again nominated for a Grammy Award as well as performed the song with Shawn during the American Music Awards.
The Young Pop Artist's Home in the Hills
The artist has definitely reached a major breakthrough in the music industry, and her successes so far have allowed her to purchase a stunning home in the Hollywood Hills for $3.38 million. Camila is now a proud owner of a large Mediterranean-style villa right above the Sunset Strip in Hollywood.
The home features 3,570 square feet of living space, four bedrooms, four bathrooms, floor-to-ceiling windows, a firepit, and ample privacy measures. The exterior of the home is beautifully designed, with carvings in the stone pillars and a backyard giving off very European touches.
The backyard features a large saltwater pool and a cozy lounging area with vines and a gorgeous view of the home. Her indoor/outdoor living room also overlooks the stunning backyard, which makes the home have a more open floorplan.
Although she loves Miami, maybe settling in the Hollywood Hills was a good call after all!