David Attenborough is a renowned naturalist for his work on nature documentaries like the Planet Earth series and the Life collection. He was born in London, England on May 8, 1926 .
The broadcaster has had a long and fruitful career but was he ever married?
In 1950, at 24, Attenborough married Jane Elizabeth Ebsworth Oriel and was together for 47 years before her death in 1997. They have two children together—Robert and Susan.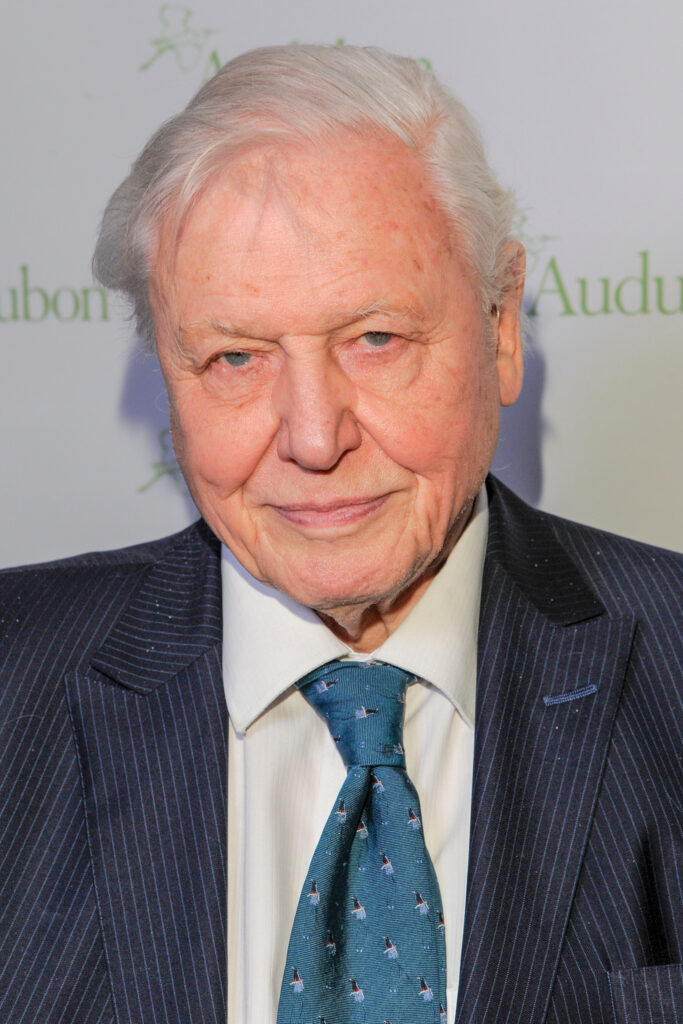 Let's take a glimpse at the twice-knighted broadcaster's personal life.
Family life
According to Mamamia, the naturalist would travel all over the world and be away from home for three months at a time. "If you have a child six or eight and you miss three months of his or her life, it's irreplaceable; you miss something."
His absence would be used in family jokes with lines like, "You know, you were never there. You don't remember that, Father, do you? Because you weren't there!"
His children
There is not much information on the lives of the best-selling author's children. What is known, however, is that his son, Robert, is a Senior Lecturer in Bioanthropology at the Australian National University. His daughter, Susan is a former primary school headmistress.
Both are in their fifties or sixties.
David also shared a story with the publication that on Robert's eighth birthday, he gifted him with a salamander, just like his father before him.
"We unpacked this, it came in a box, and I took it out and showed it to him." The creature sat on his hand, and Attenborough lovingly told his son to put it in his new home.
Upon doing so, little Robert saw that it walked down to the water, and from under its tail came a little one. Both of them were surprised to see that the lizard had a baby too.
David was always in wonder with the world and is quoted saying, "It's terrible that children should grow up without knowing what a tadpole is. Just awful."
It's good to know that his only son is following in his father's footsteps in having that same wonder in his way.
Coping with loss
As written in the Express, it has not yet been revealed how the couple met. In 1997, the Emmy Award winner was filming in New Zealand for The Life of Birds when he found out his wife had fallen ill and died after collapsing from a brain hemorrhage at the age of 70.
She fell into a coma and David rushed to be by her side. In his memoir, Life on Air, he wrote his final moments and squeezed her hand and that the focus of his life, his anchor, had gone and he was lost.
In 2009, the environmentalist shared that he still lived in the same house in Richmond Upon Thames where he and Jane lived with their children.
It was sentimental and that the house was all bound up with her and felt her presence there.
In interviews, David said that he coped with her loss by working, and it was the most fantastic luck that he was able to work despite being very sad, and if his life had gone a different way, he would have gone into the oil business.
David's legacy kept afloat
The legendary naturalist was a loving husband who fondly called his late wife Jane his "anchor". But interestingly, his name is carried by a polar research ship?
In an article by the New York Times in 2016, the original name of the ship was called Boaty McBoatface but changed to the RRS Sir David Attenborough instead.
The Natural Environment Research Council is a British government agency that opened an online survey to the public for a suitable name for the $287 million vessel and received outlandish suggestions with Boaty McBoatface taking the lead with 124,109 votes.
Voters were massively disappointed by the name change. The government wanted a name that fit the ship's mission, capturing the spirit of scientific endeavor. Naming it after Attenborough was more appropriate for his life's contribution to natural sciences.
The agency still took the popular vote and named the high-tech, remote-operated submarine Boaty instead, ensuring that the name will live on through the sub-sea vehicle that will support the research crew.
Sir David said in a statement that he was honored to give his name, and through the polar research ship, scientists will be able to go further and discover more than ever.
If Mrs. Attenborough had lived to hear of the boat's name, she would undoubtedly be proud of her husband and probably give a little giggle on Boaty.