For many people, when they think of Diana Ross the first thought that comes to mind is her phenomenal music career and the second is big hair! Throughout the decades, Diana Ross has sported several different hairstyles, and her ability to change from a wild afro one day to a sleek bob the next has many wondering: does Diana Ross wear wigs?
Since she entered the spotlight in the mid-1960s, Diana Ross has sported an assortment of wigs ranging from the sleek and sophisticated to those that are so voluminous they took up more space on a chair than her body did. She's also shown off her natural hair on occasion.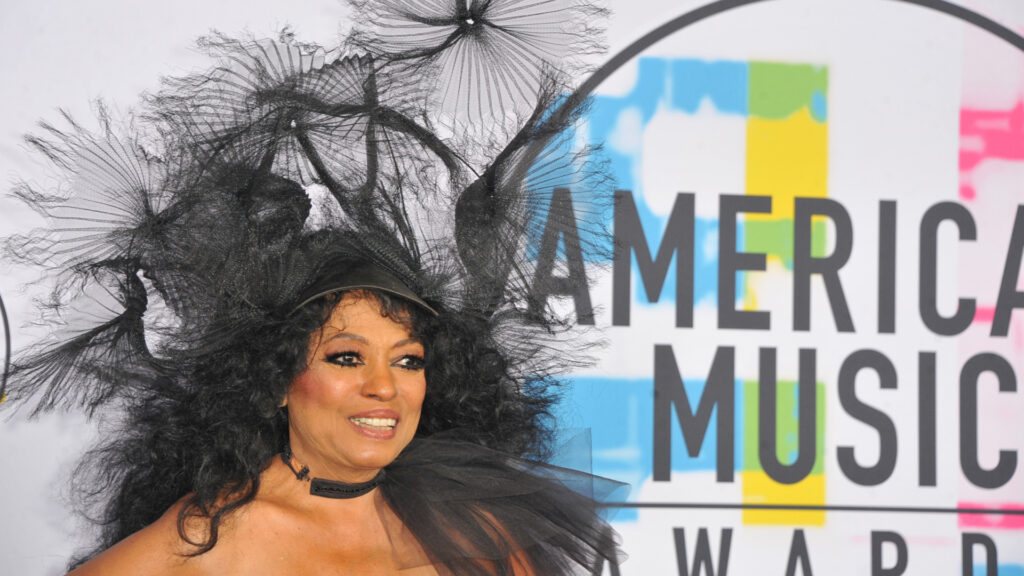 Have you ever wondered if that glorious afro is Diana Ross's real hair? Or whether that iconic sleek bob with the kiss curls was a wig? This article will explore Diana's wig-wearing as well as investigate what hair means to The Boss.
What Does Diana Ross's Natural Hair Look Like?
Underneath the wigs she's become known for, Diana has a head full of healthy hair. It is black in color, kinky in texture, and shoulder-length most of the time as she seems to keep it this length. Over the years, the star has shown off her natural hair on several occasions – from being snapped by the paparazzi while running errands to posing wig-less for album covers.
Most notably, Diana has opted to wear her natural hair to the 'Motion Picture Pioneer of the Year Awards Dinner' in 1978, for the press conferences for 'The Wiz' as well as many scenes in the film itself, and for the cover of her studio album 'Diana' in 1980.
It's a well-known fact that, before she became an international superstar, Diana was a student at Cass Technical High School where she took part in fashion design, modeling, and cosmetology classes. She would provide hairdressing services to those who lived in her downtown Detroit neighborhood to earn extra money and boost her experience.
Diana's daughter, Tracee Ellis Ross, revealed that hair and makeup have always been important to her mom and that her cosmetology classes didn't go to waste, telling Huffington Post, "My mom does all her own hair and makeup and always has."
When Does Diana Ross Wear Wigs?
Diana has sported several wigs over the years. Most of Diana's most iconic wig moments happened while she was a member of 'The Supremes,' the Motown all-girl singing group that propelled her to international stardom.
In her 1969 GIT on Broadway Special, Diana wore a native American-inspired ponytail wig, a coiffed beehive wig, a sweet babydoll updo wig, and the legendary massive curl wig adorned with flowers that she wore while performing 'I'm Gonna Wash That Man Right Outta My Hair' that was so big she couldn't move from her chair.
While filming 'Mahogany' Diana wore many different wigs. The massive blue cotton-candy afro, a smaller lilac-colored afro, the wavy courtroom-style look, and the short curly bob she wore with her white feather boa hat all come to mind.
Diana can be spotted wearing wigs in the music videos she released for her songs 'I Still Believe,' 'Chain Reaction,' and 'Missing You.'
Which Celebrities Wear Wigs?
Though Diana is undoubtedly one of the most iconic, she's far from the only celebrity who wears wigs. Of course, there are celebrities like RuPaul, Jeffree Star, and Kylie Jenner (who infamously claimed to have "started wigs") who are very obviously wig-wearers, but there are a few celebrities that wear wigs who may surprise you.
Gwen Stefani has long been associated with platinum blonde hair, but in an attempt to stop others from bleaching their hair and trying to achieve the same look, she admitted that it's not real. She said, "Everything is fake. I haven't seen my real hair since the ninth grade.
Beyoncé is another celebrity who wears wigs, extensions, and even the occasional weave. Underneath the wigs, her natural hair is long and thick and she wears wigs for one reason: to be able to experiment with different styles and shades for shoots, videos, concerts, and shows while causing no damage to her real hair.
Jennifer Aniston began wearing wigs while filming 'Horrible Bosses' and she chooses to wear wigs in other films and for events because it takes "like 10 minutes in the hair chair" and because "you really save your hair if you're not putting all that heat on it and brushing it to death."
Blac Chyna, too, almost always wears wigs. Sources claim that she has a different wig for every day of the week. Underneath the wigs, Chyna's hair is thick, long, and very healthy.