The Supremes is one of the best-selling girl groups of all time that paved the way for many African American musicians. But is member Diana Ross of African ethnicity?
Diana Ross is African American. She was born in Detroit, Michigan and both of her parents were born in the United States too. Tracing her lineage back far enough you can find that her family came to North America from Africa as slaves.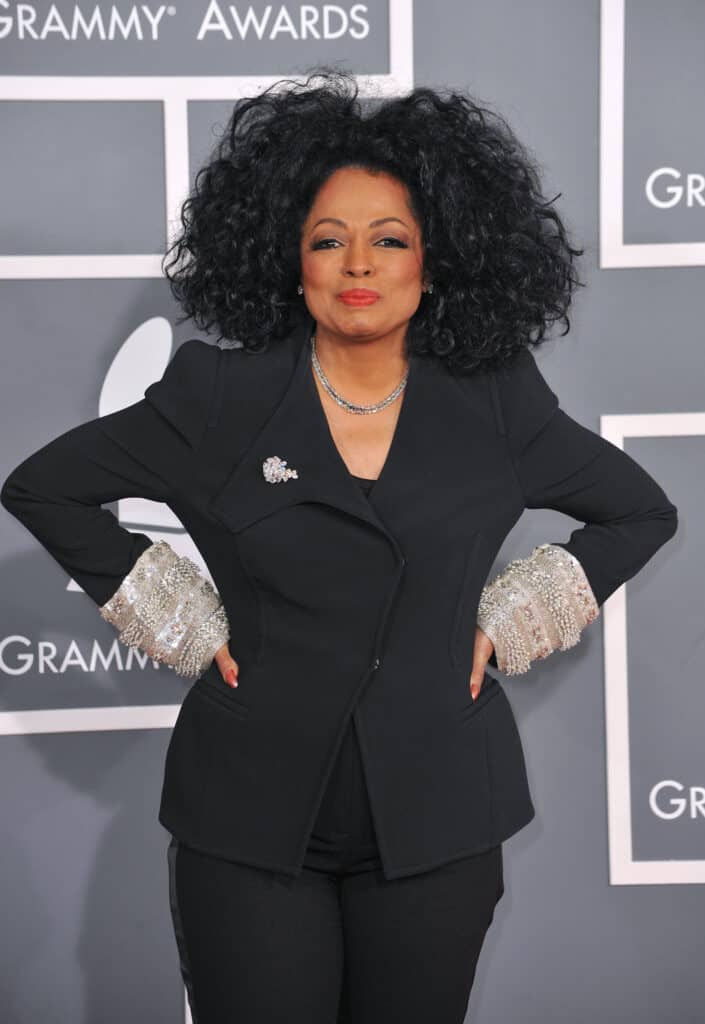 You can read more below about Diana Ross' family tree and tracing slave genealogy.
Diana Ross' Paternal Family
Diana Ross was born on March 26, 1944, to Ernestine and Fred Ross Sr. in Detroit, Michigan. Many people have been able to trace her family line all the way back to slaves who were freed in the 1850s.
It was on the Ross side of the family that this genealogy could be traced. Her grandfather was William Edward Ross and her grandmother was Ida Ross (nee Snead). The family lived in Tazwell County, Virginia until Ida passed away when Fred Ross was only two years old.
Fred and his siblings were sent to be raised by family in Tennessee for a few years before being sent to live with another family in Detroit, Michigan where he eventually met and married Ernestine.
It is through the Ross line that it was discovered that Diana Ross' great-Grandfather, Frederick Ross, was born as a slave on the plantation Rotherwood in Hawkins County, Tennessee to plantation owner Reverend Frederick A. Ross. However, this Ross freed all slaves from his plantation in 1850.
This is how the Ross family would have gotten the Ross last name. This is because, throughout slavery, many slaves were named by their owners and not given a surname. If they were given a surname it was almost always that of their owner.
That is why it is almost impossible to trace the genealogy of so many people who are the descendants of slaves. Most of their true family history was passed down verbally. So Diana Ross' last name comes from the man who owned her family when they were slaves.
Diana Ross' Maternal Family
While Diana Ross' lineage can be fairly easily traced on her father's side, it is more difficult on her mother's side. Her mother was born Ernestine Moten in Allenville, Mobile County, Alabama.
Ernestine would have met Fred Ross when she moved to Detroit to study at Wayne State University. Her parents and Diana Ross' grandparents were William Moten and Isabella Caldwell.
Very little is known about this side of Diana Ross' family. It is known that Wiliam Moten was a farmer and later became a reverend. Nothing is known about his parents or the rest of his family.
Not much is known about Isabella Caldwell either. She was born in Alabama and her parents were Hamp Caldwell and Cealia Jones who were also from Alabama.
You can watch the below video from Ancestry where genealogist Sherri Camp talks about how to trace enslaved ancestors.
Why Is It so Hard to Trace Genealogy of the Descendents of Slaves?
One thing is very certain, as the descendent of slaves, Diana Ross's ethnicity is African American. At some point in time, her ancestors would have been captured in Africa and forced into slavery in what is now the United States.
What country they were originally from is not known though and that is because it can be very tiresome and hard to trace enslaved ancestors. Family Tree Magazine says that one of the best ways to try and find your ancestors is through looking at slave schedules based on what is known about the family from the Civil War.
However, if one's family came to the Americas as one of the first groups then it is nearly impossible as that is 400 years of documentation to try and find. The first group of enslaved Africans arrived in North America sometime in the 1500s.
A bit is known about what African countries most of the slaves who ended up in the United States were from. They would be modern-day Ghana, Ivory Coast, Senegal, Gambia, Guinea-Bissau, Nigeria, Cameroon, Mali, Angola, Congo, Gabon, and the Democratic Republic of Congo.
These are mostly West African countries but their cultures and beliefs vary a lot. After being enslaved these people were forced to forget their cultures and were punished if they tried to practice their beliefs.
This way we can say that Diana Ross's ethnic background would eventually go all the way back to one of these West African countries, which one will probably never be known.