Diana Ross is one of the greatest voices of the 70s and she hasn't stopped to amaze us since then. She is also a busy woman, but where does she go when she wants to take a rest from the singer's hectic life?
The place that Diana Ross calls home is located in Greenwich, Connecticut; it's a beautiful mansion with all kinds of luxuries and amenities.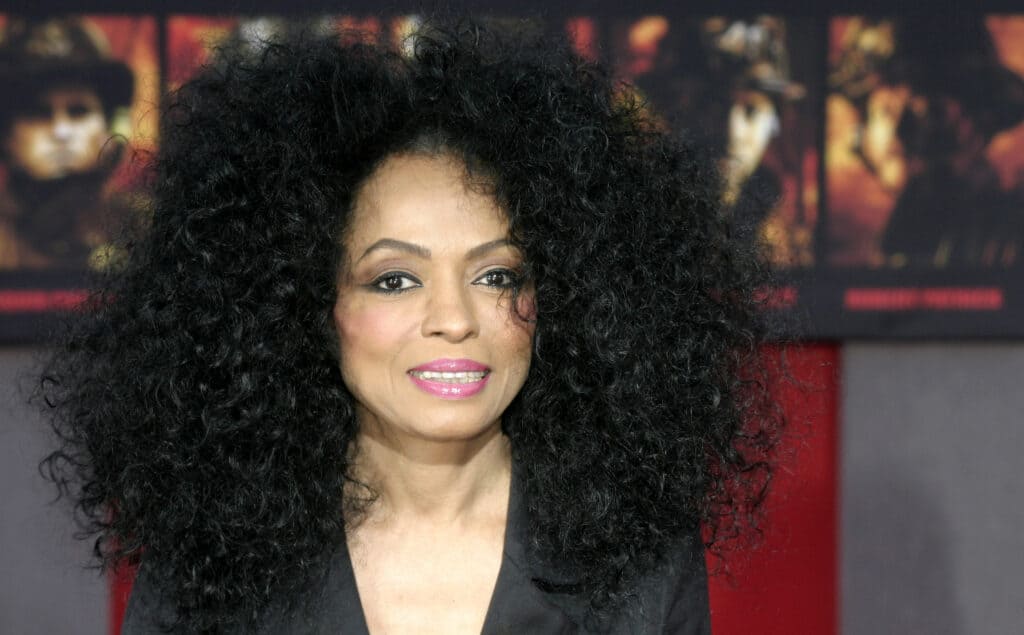 Diana Ross started focusing on other projects aside from music, which allows her to stay in her beautiful mansion to enjoy her life as a mother and grandmother.
It's My House
In 2006 the singer of "Why Do Fools Fall in Love" bought the magnificent 12,500 sq ft house and has lived there ever since. Although she did put the house for sale a year later, she took it off the market then and decided to keep it for herself.
Despite Diana Ross's claiming the house is "nothing spectacular," the property has 11 bedrooms, 6 full bathrooms, and 5 fireplaces. You can also find inside the 5-acre estate a tennis court, a huge swimming pool, a hot tub, and 2 apartments over the garage.
As Diana Ross loves keeping her life private from the press, not much about her house is available online. However, Dianas's son Evan's wedding was held on the property, giving us a bit of an insight into the gorgeous outdoor areas in several pictures
Since she is always traveling to California for things related to her career, the singer/actress decided to buy a property there. The house is in Venice, Los Angeles, one of the finest neighborhoods in the city.
Ms. Ross's house in California is as beautiful as her house in Connecticut but it's actually half the size. The California residence is 6,413 sq ft, it has 5 bedrooms, 7 bathrooms; a fun fact about this house is that she bought it even before her other place.
But Why Greenwich, Connecticut?
So, if Diana already had a place in California, why did she move to Connecticut then?
Maybe she likes her neighborhood in Greenwich way more than living in LA? We can only make assumptions; however, it wouldn't be ludacris, as Greenwich is a desired destination for people looking to live in a quiet yet luxurious neighborhood.
This neighborhood's name is Belle-Haven and it's one of the most beautiful residential parks in the area. The community is on a peninsula and it's divided into several beautiful lots for different wealthy owners.
From The Supremes to her Solo career
It's only logical that Diana Ross could afford properties like this; she has been very successful since early in her career.
When she was only 15, she showed the world how talented she was when she joined the group "The Primettes." The group auditioned at Motown Records for various executives in 1960 and earned their love and approval.
However, the record label suggested they come back after finishing high school to avoid problems due to their age. The Primettes decided to insist on the matter so they went to Motown's headquarters often to offer their help as background vocals.
Finally, after two years, the record label agreed to sign them under the condition of changing their name to "The Supremes." In 1962, they reached national recognition with their single "When The Lovelight Starts Shining Through His Eyes."
The group became the most famous Motown vocal act between 1964 and 1967 and reached number 1 with their song "Where Did Our Love Go." After some time, the label changed the name of the group to "Diana Ross & The Supremes" due to the increasing popularity of the singer.
In 1970, Ross started her solo career with her album simply named "Diana Ross."
The album reached gold and became number 19 in the Billboard 100. The singer would then get a number 1 album with the soundtrack for her movie "Lady Sings The Blues."
Lady Sings the Blues
The singer started her successful career as an actress in 1971 when she took on the role of the legend Billie Holiday, also known as Lady Day. The critics and the whole public loved her work and she even won a Golden Globe Award and got herself a nomination for the Academy Award for best actress.
Her place in Hollywood was already established and the proof of that was the 46th Academy Awards, which Ross and Burt Reynolds hosted.
Her second film, "Mahogany," came out in 1975; it allowed Ross to start showing all her other talents to the industry. Diana was the official costume designer for this film and from there onwards she hasn't stopped doing great things.
The Future of Ms. Ross
Considering she's a talented singer, producer, actress, designer, and screenwriter, we assume that Diana Ross still has a lot to offer and we look forward to seeing her next projects.