Aubrey Drake Graham, also known as Drake, Drizzy, 6 God, and Champagne Papi, is a Canadian rapper, singer, songwriter, producer, and entrepreneur. He's a man of many titles, but is he a TikTokker?
Drake does not have TikTok, but content about him and his music flood the app. Although Drake has made it clear that he dislikes social media, he has accounts on Instagram, Facebook, Twitter, and YouTube where fans can follow him.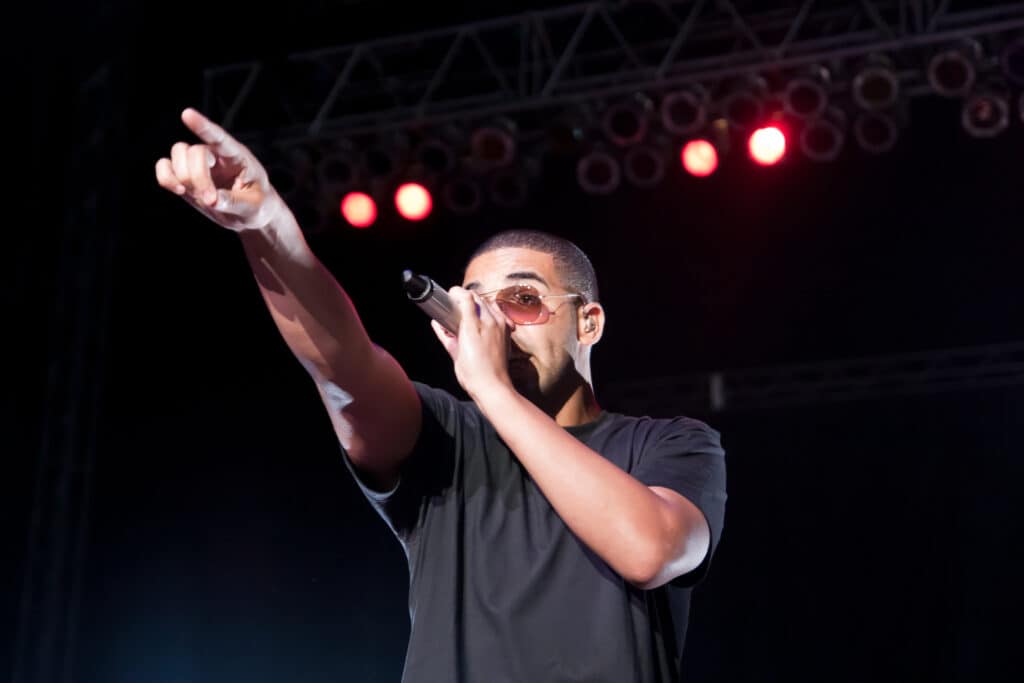 Ever wondered why Drake dislikes social media, and if there are any platforms he hates more than the other? For these answers, as well as a look at Drake's relationship with TikTok and his social media stats, be sure to read this article until the very end.
Drake and The Toosie Slide 
Drake may not actually be on TikTok, but his songs and videos about him are all over the app. And boy oh boy does he know it!
The star leveraged his popularity, and that of TikTok in general, in what can only be described as a social media marketing masterclass. In April of 2020, Drake commissioned a dancer by the name of Toosie to create a dance to his brand new single and post it on the app before the song was even released.
Of course, the ease of the "Right foot up, left foot slide. Left foot up, right foot slide" dance instructions, coupled with the mystique of the song, saw it become an instant trend and dance challenge known as 'The Toosie Slide'. 
TikTok megastars such as Addison Rae, Bryce Hall, and Bella Poarch took part in the challenge. Jason Derulo, Justin Bieber, Marshmello, DJ Khaled, and tWitch also jumped on the Toosie train. 
Naturally, the song's massive success on TikTok spilled over into the mainstream. 'Tootie Slide' peaked at No.1 on the Billboard Hot 100 and spent a total of 12 weeks on the chart.   
Why Does Drake Hate Social Media?
Despite having accounts and profiles on almost all social media sites — with the exception of TikTok — Drake dislikes social media and is not shy to hide his disdain for it as a whole.
The Canadian rapper opened up to Vibe about his views on social media saying "I'm really scared for my generation" and detailed how he's had bad experiences with Tumblr and Twitter in specific.
He says "The thing that scares me the most is Tumblr. I hate what Tumblr has become…It reminds me of those clique-y girls in high school that used to make fun of everyone else and define what was cool."
He continues, "Instead of kids going out and making their own moments, they're just taking these images and living vicariously through other people's moments. It just kills me…It's scary man, simulation life that we're living. It scares me."
When it comes to Twitter, he says that the social media platform's superpower is "knowing what everyone is thinking" and recalls how he received tweets from people who wished his mother would not make it through her surgery.
Drake makes his hatred for social media known through his music. His songs 'Scorpion', 'That's How You Feel', and 'Emotionless' are examples of how Drake infuses his disdain for social media in his lyrics.
Drake's Social Media Statistics
Even though he hates social media, social media loves him! Drake has a healthy following across all of his social media platforms.
Over on Instagram, Drake (@champagnepapi) has over 85 million followers and his Facebook page has a little over 51 million likes.
Drake joined Twitter (@Drake) in March of 2009 and has amassed himself a following of more than 39.1 million people. An average of 115 new people follow him each day, and he loses a fair amount daily too.
He also has a YouTube channel (@Drake) where he shares music videos with his 24.7 million subscribers. His channel is monetized and he earns between USD $39,000.00 and USD $637,000.00 each month.
As for joining TikTok, many fans suspect that it is just a matter of time before Drake hops on the app. Billboard even ran a poll around which artist should join TikTok, and Drake was one of the most voted-for celebs!