Drake, a man who needs no introduction, went from a high school dropout, child actor to an internationally adored rapper. Where did he attend high school?
Drake attended Forest Hill Collegiate Institute in Toronto, where he dropped out aged 15 years old. From there, he starred as a character in a wheelchair on the hit Canadian television show "Degrassi: The Next Generation". He did eventually graduate high school, in October 2012, aged 26.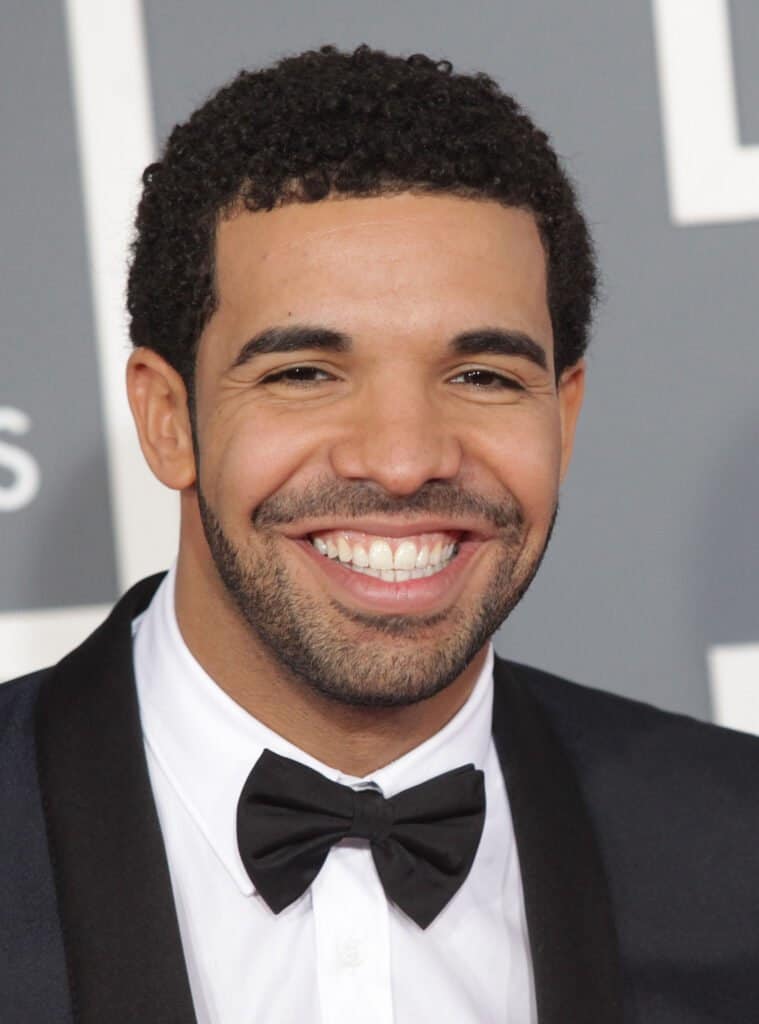 This article will fill you in on Drake's early life, and how he went from a high school dropout to the world-renowned hip-hop star that we all love.
Drake's Early Life
Aubrey Drake Graham, known to all as Drake, was born on October 24, 1986 in Toronto, Canada. He was born into a musical environment, with his father Dennis Graham being a drummer for the country-rock star Jerry Lee Lewis. Drake's mothers' side was also very music, with his grandmother babysitting Arethra Franklin.
Drake was born into a multi-cultural family, with his father, an African American Catholic, and mother, Sandra, a white Ashkenazi Jewish Canadian. In an interview, Drake says "At the end of the day, I consider myself a Black man because I'm more immersed in Black culture than any other. Being Jewish is kind of a cool twist. It makes me unique.".
During his young childhood, Drake was raised in Western Road, towards the west side of Toronto, which he describes as "not the nicest area in the world" in his interview with Complex in 2012.
He moved to Forest Hill with his mother after his parents divorced when he was 5 years old. He immersed himself in his Jewish heritage at a young age, reminiscing that his mother "always made Hanukkah fun".
Drake describes moving to Forest Hill as a difficult time, being an affluent and white neighborhood. Despite living in a wealthy area, Drake recalls that he was not brought up with much money, living in the basement of an Italian restaurant.
He told Heeb magazine in 2010 that being educated in a Jewish Day School was rather difficult, "nobody understood what it was like to be black and Jewish,".
Despite his difficult time battling his mother's addictive habits and living in a wealthy neighborhood without much money, Drake discovered his love for the arts at Forest Hill High School, which instigated his career in the acting industry aged 15, paving way for his music career later down the line.
From childhood actor prodigy to hip-hop star
During his time at Forest Hill high school, after discovering his interest in the arts, one of Drake's classmates suggested he got into the entertainment industry. Drake explains, "There was a kid in my class whose father was an agent,", further adding that his friend's father always said If there's anyone in the class that makes you laugh, have them audition for me.'
After his audition with his classmate's father, he became Drake's agent. A few months later, starred in the hit teen drama series 'Degrassi: The Next Generation.'. He played 'wheelchair Jimmy', a basketball player who got shot by his classmate and became paralyzed from the legs down.
Despite his success in the Canadian teen drama, which earned him $40,000 a year, Drake retired from his acting career after starring as 'wheelchair Jimmy' in Degrassi for seven years (2001-2009).
Inspired by his family routes in the music industry, he turned towards the hip hop industry, writing lyrics in his late teens, "17, 18, is when I was really getting into that hip hop phase, you know, and really studying the things that I needed to study as far as learning about flows and learning about lyrics".
It is also likely that Drake got a taste of the rapper lifestyle when he featured as 'Wheelchair Jimmy, where he raps the song 'Tell Me Lies'.
It was Lil Wayne that put Drake's name in the hip hop industry when Lil Wayne invited Drake to tour in his Carter III tour in Houston, Texas in 2008.
From there, Drake became recognized as a hip hop star, releasing his first studio album 'Thank Me Later' on June 15, 2010. He released his second album 'Make me proud' in November 2011, which won him a Grammy award in 2013.