Drake is one of the music industry's most fashionable men. He not only dresses great but he has a certain panache and style.
Drake wears Clive Christian cologne, Drakkar Noir, and Tuscan Leather by Tom Ford. The Canadian rapper also released a line of scented candles in late 2020 that he said smells just like him. He worked with the Swiss perfumer Givaudan to create the candles.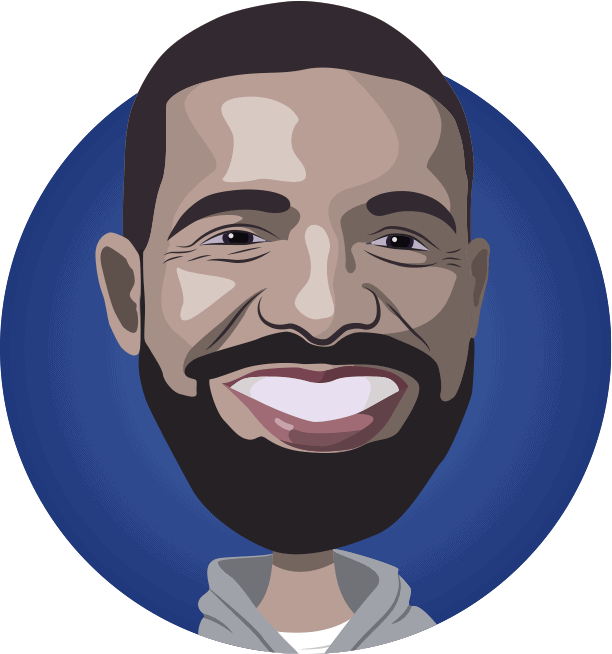 Scroll down to learn more about the different colognes Drake wears and his scented candles.
Tuscan Leather by Tom Ford
The young money rapper is known for just that, looking like money and spending money on the luxuries of life. Knowing this it's hard not to believe that he wears Tom Ford cologne.
The designer brand Tom Ford is known for being the number choice of clothing for many male celebs and it is also known for having a wide variety of fragrances used by a lot of celebrities. Tom Ford fragrances can range from $100 for a bottle to over $1000.
Knowing this, the cost of the fragrance Tuscan Leather isn't that bad. It is $250 for a 50ml bottle.
The fragrance itself is for men and women and it is classified as a leather fragrance. It is also part of Tom Ford's private blend collection that was launched in 2007. The private blend is all based on Tom Ford's creations.
In the case of Tuscan Leather, the Tom Ford website states "Tuscan Leather is a primal creation inspired by Tom Ford's love of fine leather."
The fragrance has top notes of saffron, thyme, and raspberry, middle notes of jasmine and olibanum, and base notes of suede, leather, amber, and woody notes. That sounds like something Drake would wear.
It was in 2013 that fans discovered Drake wears this fragrance from a song he released. The song was titled 'Tuscan Leather' and featured the line "Yeah, Tom Ford Tuscan Leather smelling like a brick".
Another fragrance Drake wears is Drakkar Noir. He has said that he wears this cologne because it is the same one his dad wore when he was a kid. Drakkar Noir by Guy Laroche was created in 1982 and it became the unofficial scent of the 1980s; everyone was wearing it back then.
Drake actually has a tattoo of the Drakkar Noir bottle on his arm. The fragrance is an aromatic Fougere cologne for men. It features top notes of bergamot, lemon, mint, rosemary, lavender, basil, artemisia, and lemon verbena. Its heart notes are coriander, cinnamon, juniper, wormwood, angelica, jasmine, and carnation, and base notes are patchouli, cedar, amber, sandalwood, vetiver, oakmoss, fir, pine tree needles, leather, and resins.
That's a lot of different scents layered over one another.
Drake's Candle Collection
In late 2020, Drake made a huge announcement that he would be releasing a line of candles through his newest venture- a candle company called Better World Fragrance House. He said that he would be releasing five different candle scents.
In those five different candle fragrances was one that is based on what Drake is supposed to smell like. This candle is called Carby Musk and the notes in it are musk, amber, suede, cashmere, and velvet.
You can watch YouTuber, Oh So Michele reviewing Drake's Carby Musk candle in the below video.
The other four candles were named Williamsburg Sleepover, Muskoka, Sweeter Tings, and Good Thoughts. Each candle has a different fragrance assigned to it and they were reported to be selling from $39 to $80.
Drake's candles were initially released in December 2020 but sold out immediately and there hasn't been any announcement as to whether he will be releasing more in the future.
Drake & Clive Christian
You may have noticed we have yet to talk about what Clive Christian fragrance Drake wears. That's because no one actually knows.
Clive Christian is a British perfumer that was originally called The Crown Perfumery and given permission by Queen Victoria to use her crown on their bottles. They've been around since 1872, but we don't think Drake wears their signature 1872 fragrance.
Instead, we've determined from his Carby Musk candle that he most likely wears C Woody Leather. It is a woody and leather cologne with some notes similar to the Carby Musk candle.
However, this is just our guess as the only times he has put out a reference to Clive Christian was when he was featured in Lil Wayne's song 'Warriors'.