From a career flying off the top ropes of a wrestling ring as The Rock to keeping up with the frantic pace of a franchise like Fast and the Furious, Dwayne Johnson has seemingly unlimited reserves of energy to draw from. Is a little caffeine boost from a coffee the secret to his insane work ethic?
Dwayne 'The Rock' Johnson has mentioned on multiple occasions that he enjoys coffee, specifically blueberry coffee. Johnson has talked about his coffee consumption sparingly, usually in the context of a treat or a much-needed boost.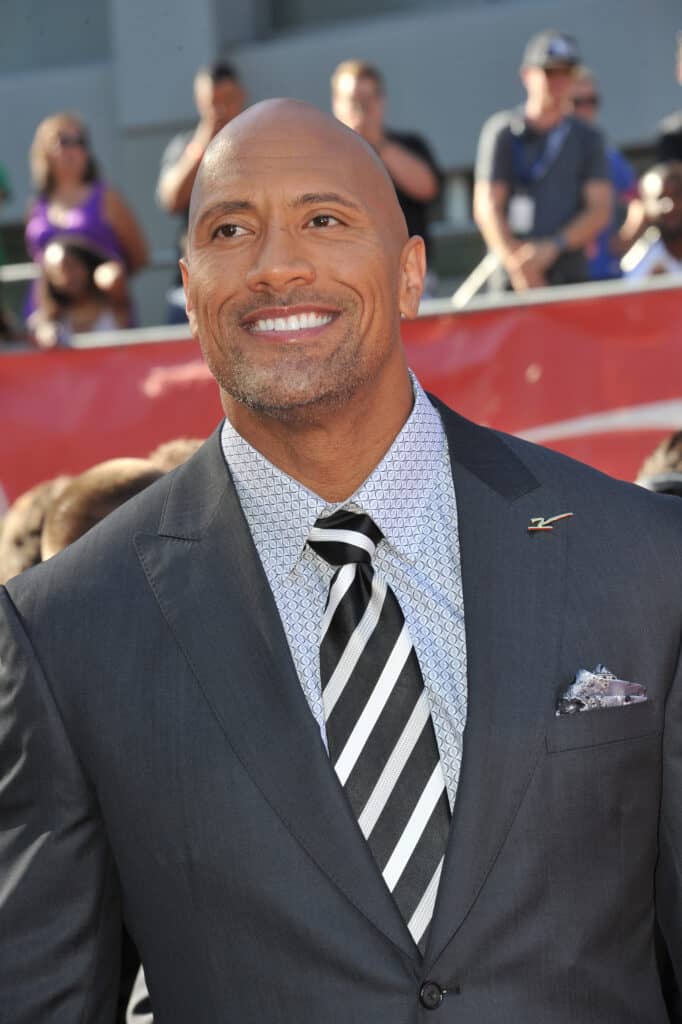 In reality, it's unlikely that a coffee drinking habit is actually the secret to his success, or his ability to maintain an age-defying body, but Johnson does enjoy a little bit of coffee. Anointed the 'most electrifying man in sports entertainment' during his tenure with the WWE, maybe it's for the best that the already supercharged Johnson isn't consuming too much caffeine!
The Blueberry Tweets
If there's anywhere that you'll find out the inner workings of someone's diet, it's got to be Twitter. Even the most poignant and interesting of posters on the social media site will eventually find themselves talking food and drink, even if just for a moment.
That's exactly where we see the first glimpse of Johnson's love for coffee, too. It's one specific flavor of coffee that's received special mention for years over the Hollywood superstar's Twitter lifespan.
As mentioned, the coffee with the prestigious status of being The Rock's go-to beverage of choice is blueberry coffee – although pumpkin gets an honorable mention too!
Sorry if any of you caffeine addicts out there are left craving a cup of those magic beans with all this talk of blueberry and pumpkin coffee. Just consider yourselves lucky that you haven't taken it to the extremes of one of Johnson's characters, Hobbs.
In the trailer for the Fast and Furious spin-off franchise starring Johnson and Jason Statham, which is getting a sequel, by the way, we can see Hobbs taking a moment to appreciate the aroma of his coffee beans.
That's a natural thing to do for a coffee lover, but what happens next isn't quite as normal. Johnson's character begins scarfing down spoonfuls of raw beans, turning his teeth into a coffee grinder.
Even if you think you're addicted to the strongest rocket fuels of brands, at least you aren't eating the raw ingredients like Hobbs!
Johnson's Alternative Fuel Source
If you find yourself slowing down and tiring as the day goes on, and you want to draw some inspiration from Johnson, then there's actually an alternative to coffee. It's the extra quick shortcut to getting jump started and jittery, Johnson's very own energy drink.
Having your own brand of drink has been all the rage for actors and athletes lately, and Johnson is a Hollywood icon for both. Seeing his physique, and taking even a single glance at his social media to see the insane work ethic that he possesses, it's almost a perfect fit that it's an energy drink he is making.
Johnson's liquid lightning Zoa steps into the marketplace against competitors like Monster and Redbull. Though those brands have had far longer to carve out their space, they don't have someone of Johnson's fame at the helm.
We get some strong promises from Johnson about what Zoa is going to do for us, everything from getting a healthy energy drink to achieving our goals. Unfortunately for anyone with aspirations of becoming sexier, Johnson isn't as quick to promise that one.
Taking a serious look at the drink, one of the more interesting guarantees to prospective buyers is the promise of a "healthier" energy drink. That's typically the worry with those kinds of products, that they are going to be heavily laden with sugars and other unwanted nasties.
This seems to have been Johnson's main focus with his product, trying to give people the same benefits of an energy drink but with none of the health drawbacks. A focus on natural caffeine and healthy ingredients are the unique selling point for the drink.
Although he now has his very own product to choose from, maybe Johnson will leave his blueberry and pumpkin coffee behind!