Dwayne Douglas Johnson is an American producer, actor, former American football player, and retired professional wrestler, most popularly known by his ring name, "The Rock". Before his successful acting career, "The Rock" was regarded as one of the greatest professional wrestlers of all time, wrestling for the World Wrestling Federation (WWF), and played college football for the University of Miami. He started to pursue acting in 2004, returning sporadically to wrestling here and there until the early 2010s, and his films have grossed over $10.5 billion worldwide.
Dwayne 'The Rock' Johnson does have an official TikTok account, and he actively posts short videos of himself working out, trying out new challenges, spending time with family, and sharing his daily life with fans.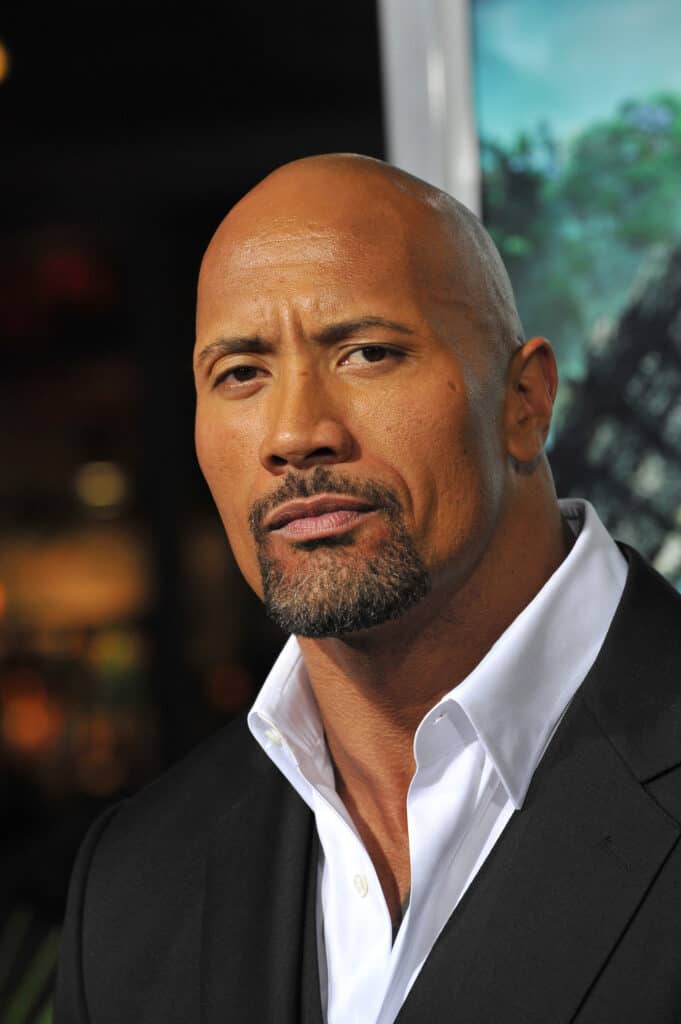 Dwayne 'The Rock' Johnson is a man capable of pretty much anything- from wrestling, comedy, acting, and even being extremely engaging across his social media platforms. Fans love him for his ability to be so versatile in his roles, and he has become a world-renowned icon on more than one account including his WWF career and his talent in the entertainment industry.
Dwayne 'The Rock' Johnson's Multifaceted Career in the Entertainment Industry
Dwayne 'The Rock' Johnson was born in 1972 in Hayward, California. His grandfather was a professional wrestler under the name of "High Chief" and his father, Rocky Johnson, was also a professional wrestler who Dwayne oftentimes watched perform in the ring.
Johnson did not plan on partaking in wrestling, but instead, he decided to take on football during college. He attended the University of Miami and due to his size and athletic abilities, he was successful playing football until he had to slow down due to injuries.
He eventually stopped playing football and began wrestling. His debut match for the World Wrestling Federation was in Texas against Brooklyn Brawler, and to his surprise, he actually discovered his talent for wrestling, much like his grandfather and father before him.
The WWF signed him under the name of "Flex Kavana", but after joining The Nation of Domination, he decided to call himself "The Rock".
Dwayne 'The Rock' Johnson had been winning match after match and ended up winning a total of 17 combined WWF/WWE titles over his impressive wrestling career. While wrestling, he also decided to dabble in acting, dropping the name of "The Rock" and just going as Dwayne Johnson.
Dwayne's overall unique and masculine look was attractive to producers and he ended up scoring a bunch of bigger roles within a couple of months, including being featured in films such as, "The Mummy Returns", "The Scorpion King", "Be Cool" and "The Game Plan".
His acting career took off in the early 2010s with the "Fast & Furious" franchise and "Hercules".
Dwayne continued to wrestle here and there, although most of his time was dedicated to acting. In 2015, he dominated the big screen with action films "Furious Seven" and "San Andreas, along with the comedy series, "Ballers".
He also starred in "Central Intelligence" with Kevin Hart in 2016 which was a major success, and voiced Maui for Disney Channel's animated movie, "Moana". In 2017, Dwayne Johnson starred in "Baywatch" with Zac Efron, as well as "Jumanji: Welcome to the Jungle".
Jumanji ended up being a smash hit at the box office and is Dwayne Johnson's highest-grossing film to date.
He continues to thrive in his acting career, and at the beginning of 2021, "Young Rock", a television series about the life of the actor premiered. Dwayne Johnson is also a father to three girls, Jasmine Lia, Tiana Gia, and Simone Alexandra.
"The Rock" on Social Media
Dwayne 'The Rock' Johnson is one of the highest-paid actors in the world, with a massive fan base that is always wondering what he's up to. He has over 223 million followers on Instagram and 33.7 million followers on TikTok.
"The Rock" loves to connect with his audience, posting his workouts, daily life with family, funny challenges, updates, and pretty much anything he feels like posting! He is most active on his official Instagram account, @therock, which he seems to post on multiple times a day.
He seems to also be loving the short video sharing platform, TikTok. His official account is also @therock, and he enjoys partaking in all of the fun trends that emerge on the app, along with showing off some of his weight lifting and old memories of playing sports.
Dwayne 'The Rock' Johnson uses his social platforms to spread positivity and encourages a sense of community.