Almost every successful entertainer has over one talent, and some famous names in Hollywood can actually nail the "triple threat" of performance: sing, dance, act. We'd love to see our personal favorites do it all…and more.
Emilia Clarke is best known for acting, having risen to fame playing Daenerys Targaryen in HBO's Game Of Thrones. The actress has a beautiful singing voice as well.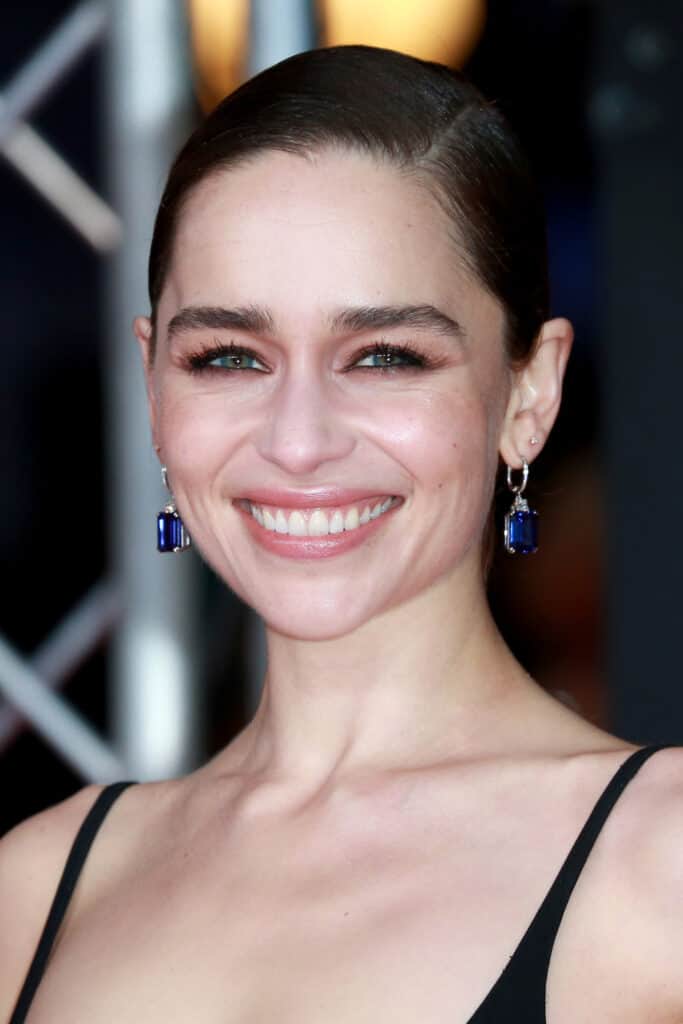 Since her breakout role in the HBO series Game Of Thrones, Emilia Clarke has gathered a formidable following, and fans are looking forward to seeing her in different roles and projects in the future. Could music be one of those?
Who is Emilia Clarke?
Emilia Clarke, born 23 October 1986, is an English actress who became famous after her role in BBC's 2009 series, Doctors.
When she was younger, she attended high-class boarding schools but didn't ever feel like she fit in. So when she left high school, she tried to get into art school and after three failed attempts, she went on to graduate from the Drama Centre London in 2009.
Emilia Clarke developed an interest in acting because she always followed her dad, who worked as a sound engineer. Going on those many tours deepened her love for acting, and she was lucky enough to have supportive parents.
Emilia is reported to reside in London. She bought a house in 2018 in California for almost $5 million but eventually sold it.
When did Emilia Clarke start acting?
Like many actresses and actors, Emilia developed an interest in acting from a young age. She discovered that she loved acting after watching Show Boat when she was three years old. The actress attended her first acting audition when she was 10 years old, for a role in a West End musical titled The Goodbye Girl.
However, she didn't make her professional acting debut until her role in the 2010 movie, Triassic Attack. Her role earned her national attention and from then, moved forward in her career. She got cast in Game Of Thrones in 2010.
Emilia Clarke's role in Game Of Thrones as Daenarys Targaryen earned her several award nominations as well as a huge fanbase around the globe.
When did Emilia Clarke start singing?
Emilia Clarke is a multifaceted performer and a beautiful actress with a lovely singing voice. She is not an official musician or recording artist, but singing seems to be a natural talent for Emilia.
Fans became aware of her talent in 2019 when she performed on the movie Last Christmas.
The movie follows the life of a woman named Kate (Emilia Clarke), who worked as an elf at an all-year Christmas store. It felt like a dead-end job for her because she planned on being a singer, not a pretend elf. However, her journey took a new turn when she met Tom (Henry Golding).
At some point in the movie, Emilia Clarke got her chance to showcase her talent, which shocked people. At first, fans had their reservations because they felt like it wasn't her real voice.
Hollywood is no stranger to voiceovers. But Emilia Clarke doesn't need one! She confirmed that she was the voice behind the song in the movie.
How many songs has Emilia Clarke released?
Emilia Clarke is not a professional singer like Ariana Grande or Rihanna. She is a talented actress who actively pursues opportunities to improve her career.
If the opportunity involves her showing off her beautiful voice to the world, she will certainly grab it. Who knows? Her singing in the movie Last Christmas may just be the first step toward fans seeing, er, hearing more of her talents.
What is Emilia Clarke's net worth?
Emilia Clarke was worth over $30 million by 2021. Most of her money comes from her endorsements and acting. When she starred in GoT, she earned $500,000 per episode for seasons five to six.
The actress appeared in 20 episodes and made around $10 million from the show.
Emilia Clarke also amassed her net worth through endorsements with luxury fashion brands. She appeared in the Rose des Vents campaign for Dior, and lent her beautiful face AND voice to Dolce & Gabbana's The Only One campaign, singing "Quando, Quando, Quando."
What's in store for Emilia?
Fans will be delighted to know that Emilia has projects lined up! According to her IMDb page, she just completed voice work for The Amazing Maurice, an animated feature set for release in 2023.
She is also part of Secret Invasion, a Marvel Studios TV mini-series. Her role is unannounced just yet, but this sounds like an exciting show to watch, especially for Marvel fans.