Emilia Clarke is best known for starring in the hit HBO series Game of Thrones and films such as Terminator Genisys and Murder Manual. She looks great no matter the role, so fans of the English actress wonder how she stays fit.
Emilia Clarke lost weight for her role in Terminator Genisys by following James Duigan's fitness routine, Clean and Lean. James Duigan, her personal trainer, considers a holistic approach to Emilia's diet.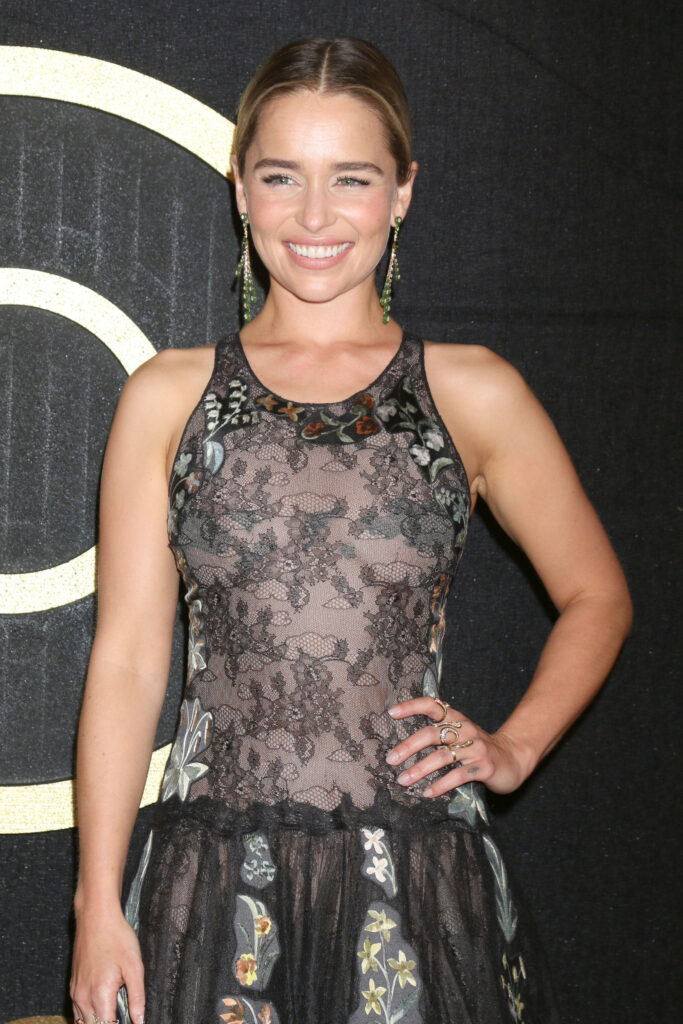 Here are more exciting details about her weight loss journey:
What Exactly is Emilia Clarke's Diet?
Before starring in Terminator Genisys, Emilia, just like every other person, liked to indulge in various treats now and then. But all that had to change when she got the role in the movie.
To perfectly embody her role as Sarah Connor and bring the character to life, Emilia Clarke had to go through vigorous workouts and a strict diet.
She had to cut down her fat intake to the barest minimum and watch her daily calorie intake. She spent all day virtually working out and weapon training during that period, weight lifting and kickboxing. Going through such a restrictive diet wasn't easy, topping it up with an intense workout routine.
"Allow me to introduce the key to my very happy kitchen. This book. And the dude that wrote it….." , reads a caption on an Instagram post she made with James Duigan.
A closer look at the book cover, and you could read the title written in bold; Clean and Lean For Life, a cookbook which Emilia's trainer James Duigan has repeatedly claimed to be her Diet guide.
The best thing about Emilia's Clean and Lean diet plan is that it was developed to fit her. It really isn't much of a fuss if she deviates from the initial diet plan and eats whatever she wants because it's a diet plan that leaves her with the mindset of eating clean.
It allows her to focus on being mindful of the food she consumes. James explained that eating Clean and Lean is not a diet but a way of living. An advocate for eating natural foods, James tries to enlighten us about how dangerous consuming foods tagged as "refined" and "processed" can be.
"The minute you begin to weigh your food, count your kilojoules or beat yourself up for going out for dinner, it's over. You are on a countdown to yet another unsuccessful 'diet.'" James said when asked about dieting.
The Clean and Lean lifestyle provides the much sought-after balance between realistic and long-term eating practices. Clean and Lean also involves gradually ridding toxic diets like sugary drinks and other heavily chemicalized meals.
What is Emilia Clarke's Fitness Routine?
As an actress, exercise and fitness are crucial parts of Emilia Clarke's day. Although her diet plans go a long way in keeping her healthy and fit, Emilia Clarke still works out to keep her banging shape.
The actress is very committed to her health and works out in the gym about three to five days every week. Trying to lose weight while filming for Terminator Genisys, Emilia Clarke found it hard to endure long hours of exhausting exercises and training. Recently, Emilia indulges in a way more convenient and productive routine.
Emilia Clark isn't always on those technical gym equipment. Her trainer always advocates working out without the complexity of the gym using just your bodyweight so she creates time for yoga sessions. Emilia also does Pilates, HIIT, and other different routines to spice things and make workouts less boring.
Does Emilia Clarke Have Children?
Interestingly, this may come as a surprise to the Mother of Dragons fans, but the answer to this lingering question is a big NO! Emilia Clarke has not given birth to any child.
"NMA. No More Actors. And yet it's almost the only bloody choice; they're practically the only people I know!" Emilia said in an interview.
Emilia confessed that she wants children, "Yes, I want babies. I don't know about marriage. That's probably quite a painfully millennial thing to say. But I do want to find a human that you'd want to create a family with."
Random Facts About Emilia Clarke
Emilia Clarke was born Emilia Isobel Euphemia Rose Clarke on Oct. 23, 1986 in London, England. Emilia Clarke is 5'2 tall (157 in centimeters and 1.57 in meters). She weighs approximately 52kg in kilograms and 115lbs in pounds.
In 2011, she won Entertainment Weekly's EWwy Award for Best Supporting Actress for her role in Games of Thrones. In 2013, 2015, and 2016, she was nominated for the Primetime Emmy Awards for Outstanding Supporting Actress, and as Outstanding Lead Actress in 2019.