Many of our favorite celebrities have hosted Saturday Night Live (SNL), and fans wonder if Emilia Clarke, the "Mother of Dragons" from the series Game of Thrones (GOT), is one of them.
Emilia Clarke has not hosted SNL, but she joined the cast of Game of Thrones to appear on Saturday Night Live when Kit Harrington hosted the show.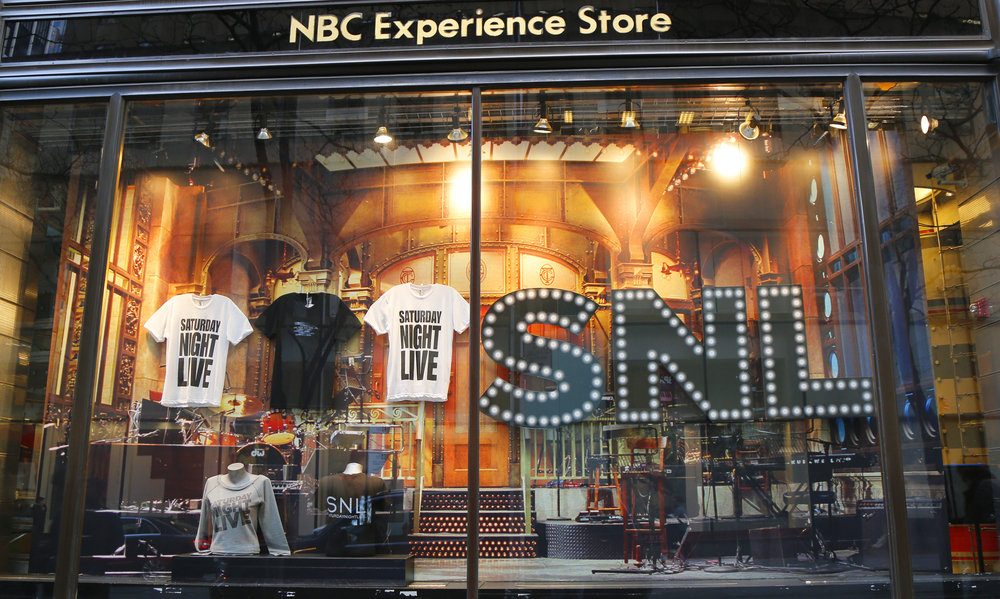 Let's find out more exciting details about this famous star.
Who is Emilia Clarke?
Emilia Isobel Euphemia Rose Clarke was born in London on October 23, 1986, to Peter Clarke and Jennifer Clarke. Emilia went on to act in modest roles in a few films after finishing her studies. Emilia has only one sibling, an older brother named Bennett Clarke. Bennett is known for his work in the Game of Thrones cinematography department, making him a crucial element of the franchise
Emilia Clarke was born and raised in Oxfordshire, a county in South East England, United Kingdom. Her late father, Peter, was a theater sound engineer from Wolverhampton. Her mother, Jennifer, is a businesswoman who currently serves as the Vice President of Marketing at a global management consulting firm. Clarke's maternal side is of Indian descent.
Has Emilia Clarke Hosted SNL?
Although Emilia Clarke has never hosted the NBC show SNL, she joined the cast of the Game of Thrones franchise when fellow GOT actor Kit Harrington hosted the program. In the show, Kit appeared without his signature beard in GOT.
During his monologue, Kit was heavily bombarded with questions from fans and fellow actors about GOT's season eight scenes. The ever-friendly actor entertained questions from fans around, but was then interrupted by his fellow GOT stars, like Emilia Clarke, Jon Bradley, and even Kit's wife, Rose Leslie. Emilia interrogated Kit about the show's spoilers and even jokingly asked if the actor remembered their intimate scene from the show's seventh season.
When Did Emilia Clarke Start Acting?
Emilia Clarke's first on-screen stint came in 2009 when she landed a guest-starring role in BBC One's medical soap opera Doctors. In 2010, she landed another role — this time in the television film Triassic Attack. Following her performance in the TV film, Emilia was named one of the UK's Screen Stars of Tomorrow.
Later, the actress made her Broadway debut in the 2013 production of Breakfast at Tiffany's, starring as Holly Golightly. She then went on to play Nina in a West End production of The Seagull that was cut short because of the COVID-19 outbreak.
Emilia had her first breakthrough in acting when she was cast as Daenerys Targaryen in the HBO eight-season-long series Game of Thrones. She gained great acclaim for her portrayal of Daenerys, which shows the character's transformation from a terrified young lady to a powerful woman. Matthew Gilbert of The Boston Globe described her scenes as "mesmerizing."
Following her appearance in the show, Emilia Clarke's name blew up as one of Hollywood's A-Listers. She also garnered international recognition and accolades, including being nominated for the Emmy Awards four times.
Her other notable roles include Sarah Connor in the 2015 science fiction film Terminator Genisys and Qi'a in the 2018 Star Wars film Solo: A Star Wars Story. She has also appeared in romantic films such as Me Before You (2016) and Last Christmas (2019). Due to her outstanding achievements, Time Magazine named her one of the world's 100 most influential people in 2019.
Emilia Clarke as a Brand Ambassador
Emilia Clarke was named an ambassador for the luxury brand Dior in 2015. She agreed to be the face of the brand's Rose des Vents jewelry collection.
In addition, Emilia became one of the ambassadors for another luxury brand, Dolce & Gabbana, in 2018, appearing as the face of their The Only One fragrance. She starred in an advertisement made for the brand by Italian filmmaker Matteo Garrone.
In 2020, the actress was also named the first Global Ambassador for the cosmetics and fragrances company Clinique.
What Is Emilia Clarke's Net Worth?
In 2022, Emilia Clarke has an estimated net worth of $20 million. The British actress reportedly earned $1.2 million per episode of Game of Thrones, resulting in about $5 million per year.
Emilia has a car collection that consists of a Range Rover, which she uses for her daily commute, an Aston Martin, and a Mini Cooper. She lives in Islington, an inner London borough.
In 2016, the actress bought a $4.64-million house in Venice Beach, California, which she then sold in December 2020.