Emma Watson is an English actress, model, and activist that first gained popularity as a child from her role in the Harry Potter series as Hermione Grainger. She has been in many films since her debut in the entertainment industry, earning her rank as one of the highest-paid actresses by Forbes and Vanity Fair. Emma Watson has also been named one of the most influential people in the world by Time magazine in 2015.
Emma Watson does not have an official TikTok account, although there are hundreds of fan accounts that post short clips of the star modeling, singing, reading quotes, and acting in movies. She has previously stated that social media is quite worrisome in her opinion and that she would prefer to use her platform to spread awareness on world issues, instead of just sharing her personal life.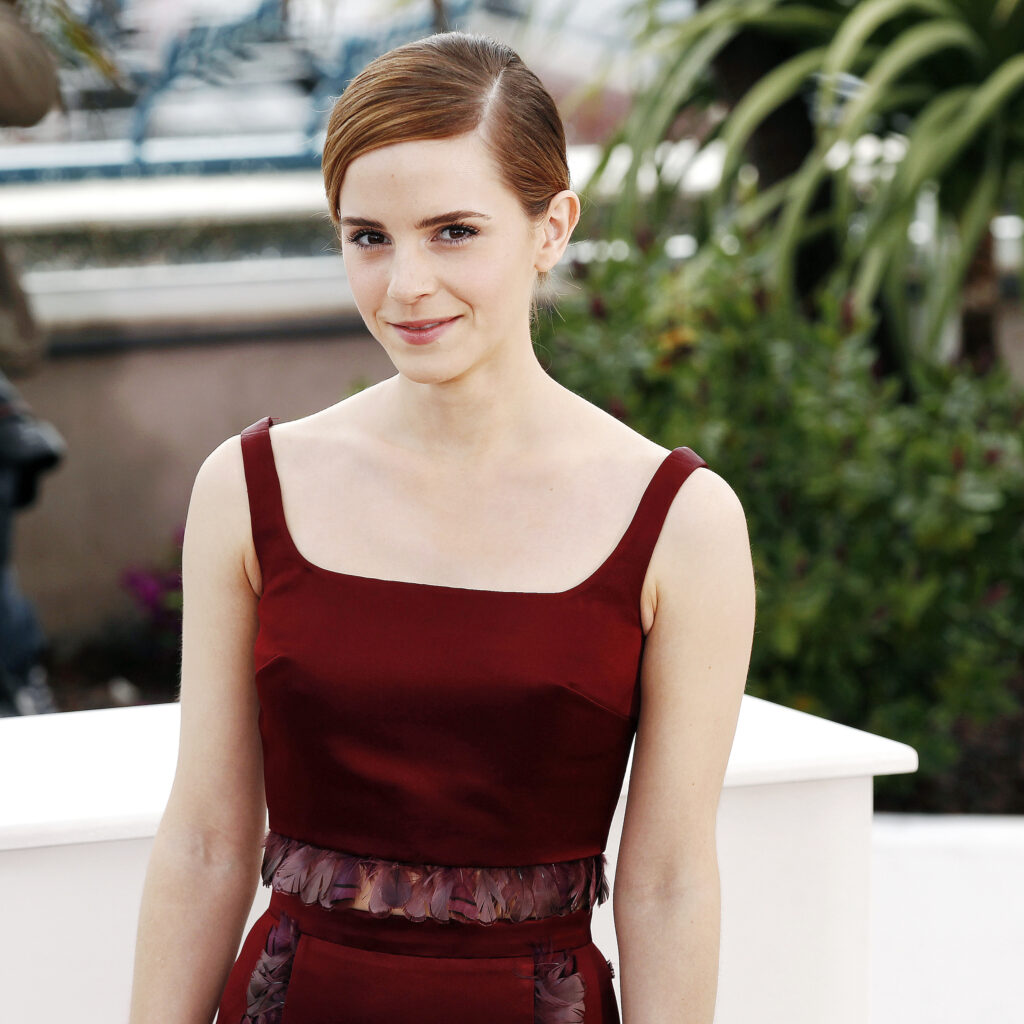 As most celebrities flaunt their style on their official Instagram accounts, share the things they are working on and express their opinions on Twitter, follow trends on TikTok, and even record their daily lives on Snapchat, Emma Watson is reluctant to participating and staying active in the social media world.
She has always been an activist first, one that truly participates in spreading awareness on major issues in the world.
Emma Watson chooses to use her platform for good and brings light to topics people should be talking about. She also maintains a strong boundary between what she chooses to keep private and what she wants to share with her audience, which is probably why the star does not have a TikTok account.
Emma Watson's Views on Social Media
Emma Watson is very different than most celebrities in her level of status in the entertainment industry. Since she is a well-established actress, her fans are bound to demand to see what she's been working on, but Watson continues to limit posting on social media and sharing personal events in her life.
Watson has always been transparent about her opinion on social media in a number of interviews and one of the key points of why she chooses to limit her posts is simply because she feels better when people don't weigh in on how she lives her life.
She has stated that people oftentimes see a post on Instagram and feel the need to share their opinion without taking into consideration how the person is feeling, which is way more important.
The actress has brought forward an interesting point about social media and how young people don't even live in the moment anymore. Emma states that taking a picture, posting it, and hoping that you'll get a certain amount of likes so that it ranks you in some way is "like you're posturing instead of living".
She believes that social media has turned troublesome for future generations, as well, because social media has the power to truly fix a lot of problems in the world, but instead, it is being used for status.
Overall, Emma Watson has done a great job in focusing her social media accounts on her work and activism.
Since June of 2020, her Instagram account has been inactive and judging by her view of social media in general, Emma Watson will not be on TikTok any time soon unless it is to promote her activism endeavors.
The Anti-Social Media Star Still Circles Around TikTok Frequently
TikTok has undoubtedly become one of the most popular social media platforms where celebrities from all over the world are able to connect with their audiences.
The app allows anyone to create a short video and share it with their audience, but many of the world's biggest stars have been using it to bring in more traffic to their Instagrams, bring attention to what they're working on, or just keep their fans updated with their lives.
Because Emma Watson is more anti-social media, she has not had her debut on TikTok yet, and who knows if she ever will be personally spotted on the app.
Despite there being a lack of an official Emma Watson account, her supporters have been quick to create fan accounts for the star in order to post clips of Emma in her movies, modeling, or just voicing her opinion on world issues.
Since the actress is not on TikTok, some fans have taken the liberty to pretend to be the official account of Emma Watson. The most popular Emma Watson account is under the handle @emmawatson.official and has over 244K followers with 4+ million likes.
Emma Watson does not have a TikTok account herself, but fans don't seem to be complaining as there are plenty of Emma Watson support accounts circling the popular app.