Emma Watson is an English actress, activist, and model who first gained popularity in the film industry with her character in the Harry Potter series, Hermoine Granger. She is ranked among the world's highest-paid actresses by Vanity Fair and Forbes magazine and is named one of the most influential people in the world. Emma Watson uses her platform to raise awareness about major world social and political issues and prides herself on her women's rights work.
Emma Watson has been in the spotlight since she was a young girl, and her hectic schedule has not slowed down. Her daily routine consists of eating healthy meals, a laid-back workout regime, heading to work such as going to shoots or interviews, lots of self-care, and always finding time to read a book.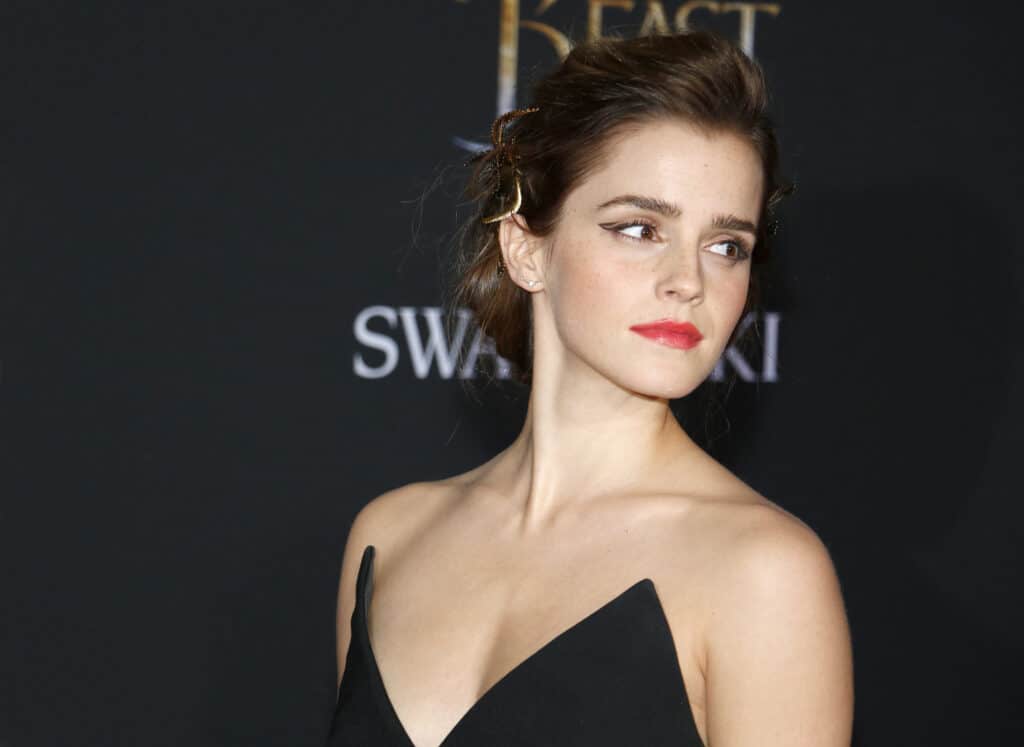 Emma Watson focuses on empowering others, as well as making sure she has enough time for herself between her extremely busy schedule. She is a woman of great motivation and continues to work hard to make a difference.
Emma Watson Beginnings in the Film Industry
Emma Watson was born in Paris and raised in England by two British lawyers. She showed interest in the arts at a young age and attended the Stagecoach Theatre Arts school at Oxford where she studied singing, acting, dancing, and performed in school plays.
She has a natural talent for acting and it first came to light when she won a poetry competition for reciting "The Sea" by James Reeves at only 7 years old.
Emma's theatre teachers suggested that she start looking into auditions for professional roles, and the young girl's agents agreed. Around the time, the first novel of the best-selling Harry Potter series was just getting started on sets, and Emma auditioned eight times for the role of Hermoine Granger.
The author of the series, J.K. Rowling, was heavily involved in the casting process in order to make sure that the characters stayed true to the book, and right off the bat, she knew she wanted young Emma to star in the series.
Emma Watson impressed all of the casting directors and she ended up winning the role of Harry Potter's sassy best friend, Hermoine Granger.
Her debut on the big screen was a massive success and the film earned a record-breaking $33.3 million on its opening day in the US. It ended up grossing around $975 million worldwide and was nominated for three Academy Awards and seven BAFTA Awards.
Since it was a series, Emma was busy filming the "Harry Potter" movies for the next decade. Although she had an incredibly busy schedule on set, she still kept up with tutoring lessons and stayed committed to furthering her education.
Her character in the series allowed Emma Watson to win over a number of other roles, but she tried hard to transition from her child star image to a more serious image. Although she was incredibly thankful to be such a huge part of the "Harry Potter" franchise, Emma wanted to expand her career into different genres and areas.
She loved fashion, and her sense of style caught the eyes of many big figures in the fashion industry. Emma got started in the world of high fashion and started to model in 2009, and even became the face of Burberry in 2009 and 2010.
Throughout the 2010s, Emma continued to star in a number of films and was heavily involved in a number of campaigns.
Since then, Emma Watson has used her platform to speak of injustices in the world and shed a light on important issues. She is a strong advocate for women's rights and speaks about social and political topics.
The Star's Routinely Daily Life
Emma Watson had her major breakthrough back as a young girl, but her schedule continues to be quite hectic. She enjoys having a routine and is overall a very productive and motivated person.
Emma starts her day around 7 and starts her day off with a well-balanced breakfast. She enjoys eating a protein and fat-filled meal to fuel her day.
After breakfast, Emma does a laid-back workout, typically one that includes stretching, strength, stillness, and cardio.
Around 9 am, Emma starts her work day which typically includes attending meetings, interviews, shoots, or rehearsals. She is careful about being secretive about where she is, in order to prevent being spotted.
Her workday is usually finished around 5 pm, and she likes to treat herself after a long day. She loves to relax at home with some self-care, playing with her pets, and sometimes, going out to dinner with friends.
She always makes sure to have enough time to pick up a good book to read before bed.